Meet AWAI-Trained Writer: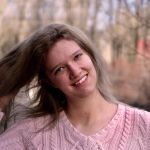 Suzanna Fitzgerald
| | |
| --- | --- |
| Location: | Dolores, CO |
| Professions: | Copywriter |
| Specialties: | Web/Internet |
| Website: | www.fitznjammer.com |
Professional Background:
As an award-winning online copywriter I know that attracting attention in our modern internet jungle constantly gets harder.
Which is why I'm here to help you conquer the digital marketing jungle and start making your competition actually work for you.
I provide a lot more than just my award-winning online copywriting skills…
➤Awesome homepage customization
➤Lead generating landing pages
➤Search engine optimization (SEO)
➤Powerful headlines & leads
➤Emails
➤Blogs & articles
➤Multiple tests
…Because making your online platforms look and sound so good that in comparison your competitors' paltry attempts will only drive business your way – effectively making your competition work for you – requires more than a few writing tasks.
It requires a foundational strategy that will craft a lasting, idea-driven image for visitors and customers to instantly recognize, and remember, you by.
All of that can start today, when we schedule a phone-consultation so I can take a preliminary look at your website. Then we can begin working on setting up a Diagnostic Site Review to determine your best digital marketing strategy going forward.