Meet AWAI-Trained Writer: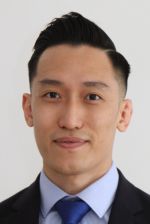 Professional Background:
Helping engineering companies and equipment manufacturers write effective marketing materials.
Unlike other writers out there, I actually come from an engineering background.
I worked for three years as a Mechanical Engineer in the Oil & Gas industry where I coordinated the design of various equipment packages.
Having real world engineering experience means I won't have any issues getting up to speed on the technical stuff.
I'll be able to understand how your product (or service) works no matter how technologically complex it is.
As a trained copywriter, I can then translate those complicated features into clear business benefits that speak to your target audience - both technical experts and non-technical decision makers alike.
If you're looking for a writer who combines practical industry experience with professional writing skills, I'm your guy.