Meet AWAI-Trained Writer: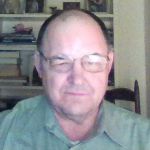 Professional Background:
Blair's Bio
Blair joined the military coming out of public high school and went through nuclear weapons training and was assigned to Alaska. Once there he changed jobs and ended up in logistics. After the military he got involved with an Orgnization named The Way teaching ministry (fundamental Christian group). The course that was taught was called "Power For Abundant Living". Taught Christian principles about living a prosperous life.
Found my way to Northeastern University where I picked up an Electrical Engineering Technology degree. After college ended doing a lot of contract work. Had a moderate level of success. At the same time I was involved the Sports Car Club of America on the weekend doing racing officiating.
In 2001 all the mid size computer companies caved in to the Microsoft onslaught and I made a long shift to Information Technology where I was able to work at various helpdesks and other technician jobs. I wound up as a cyber security engineer.