Meet AWAI-Trained Writer: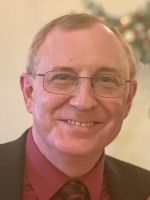 Professional Background:
"Whatever you do, do all to the glory of God." (1 Cor 10:31)
About music J.S. Bach said, "The aim and final reason of all music is none else but the glory of God." One could easily substitute any worthy undertaking for "music"—from carpet cleaning to feeding the children—and say the same.
At Kingship Copywriting the sole purpose of crafting words for you is simply to use God-given talents for His glory in support of whatever endeavor you consider your ministry. Because anything done well with the intent to please and honor Him is a ministry.
To this end we come from all walks of life, but our common bond is Jesus Christ and serving Him in whatever we have been called to do with our time and energy, building His kingdom before seeking our reward.
I look forward to the opportunity to work together for time and eternity to help you achieve what God has you doing for Him and His glory.
I have been writing in some fashion or another most of my life. Recently I've undergone expert, hands-on copywriting training from the American Institute of Artists and Writers (AWAI). My ministry is to apply my love and talent for writing to promote worthwhile causes like yours, which can be anything done well for the glory of God.
However, in other arenas good writing has always been a requirement for me. Earning my undergrad degree in History meant churning out a lot of papers. Then as a former Air Force commissioned officer, I wrote and edited thousands of pages of material— razor-honed, hard-hitting, bullet-format persuasive performance reports and award packages, informative white papers, and detailed Air Force instructions.
I've also earned two master's degrees writing many in-depth, style-adhering, A-graded academic research papers. My writing has had to meet stringent demands from published, award-winning professors and the singular needs of general officers and top government officials.
As a graduate with High Honors from Western Seminary, I majored in Biblical and Theological Studies concentrating in exegetical theology—drawing out the biblical text's meaning from the original languages. I was honored to be presented the Old Testament Language and Exegesis Award upon graduation.
The common thread to all my writing has been to persuade and convince, stating the main idea and supporting it with evidence.
Further, I have served the church for years as a Church Administrator, Director of Music, blog writer, and guest pastor. I have also had several articles published by the Union Gospel Press.