Meet AWAI-Trained Writer: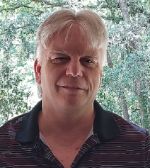 Professional Background:
If you need fresh perspectives in your content or direct response copy, consider allowing me to show you how I can help you.
I am relatively new to writing professionally, but I bring perspectives from decades of experience in widely varying fields. I've probably been where your target readers and prospects are at some point, and I can meet them there with informative content and persuasive copy.
Some recent achievements while honing my skills with AWAI:
Winner of the June AWAI Barefoot Writer Magazine essay writing contest
Winner (1 of 3) of the July AWAI Writer's Life banner ad contest
AWAI mastery certification for sales letters (taught by Sandy Franks)
Allow me to apply my love of learning new things and ability to explain complex ideas simply and conversationally to ease pain points your business or organization is experiencing. We'll both be glad you did.