Meet AWAI-Trained Writer: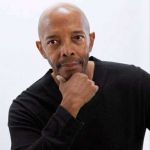 Professional Background:
Retired Federal and State Judicial Official and children's book author.
Additionally, I am a Data Visualization Specialist with leveraged proficiency in Adobe InDesign, Photoshop, Lightroom and Illustrator to design promotional material and visual data formats for client-customer projects.
I am studying various AWAI course work to specialize in UX-Content Writing Blog posts, Articles, White Papers and Case Studies. My work focus is on UX-Content Writing and Case Studies. I am a well versed researcher and I believe Content writing is an art that many future clients appreciate.