How to Publish an Ebook

You'll Be Calling Yourself an Author Before You Know It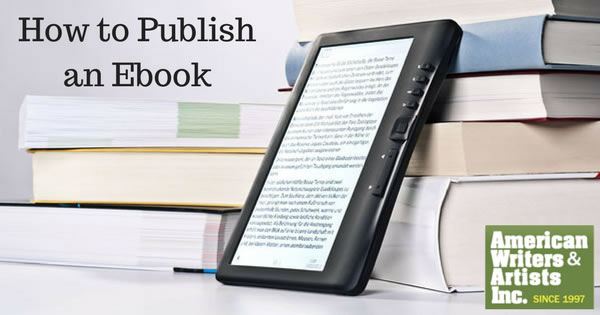 For a more in depth look at ebook publishing check out Bob Bly's Ultimate Guide to E-Book Writing Success. In addition to publishing strategies, Bob covers the business side of ebooks including pricing, marketing, distribution channels and much more. All the things you need to know to maximize the profits from your ebook.
Woohoo! You did it!
You've written your ebook, and now you're ready to put it out into the world. So … how do you publish it? Here are the most common ways to format and distribute your finished ebook.
It's simple, we promise.
3 Simple Steps to Publishing Your Ebook
Step 1: Choose a format for your ebook.
The format determines what your ebook will look like on the screen. Most ebooks are laid out in one of three ways.
Which one is best for yours? Your budget, your content, your timeframe, and where you want to sell your ebook will help you decide your publishing format.
PDF (portable document format)


Self-publishing is a common way to
produce an ebook.

The fastest, cheapest, and easiest way to format your ebook is as a PDF file. PDF may be a good formatting choice if you're planning on selling your ebook through your own website, or if you're offering it for free to build an email list for your business. But, it's not an option if you're looking to distribute your ebook through major ebook retailers.

A PDF has its limits, because no matter what, the ebook will look exactly the same on every screen. The text and images won't scale, and they'll become pixilated when you try to make them bigger. The larger the scaling, the more blurred the image becomes.

The information in the text is far more important than the format. Yet PDFs are often viewed less favorably than dynamic or fixed text layouts, which we'll talk about next. The latter two formats offer a more polished look for your published ebook.

Dynamic (or standard) layout text.

Dynamic layout text, also called reflowable text, provides a better reader experience and more flexibility than a PDF. This format is a good choice for most text-based ebooks.

Reflowable text adjusts to the size of your screen and to portrait and landscape modes. As you turn the virtual pages of your ebook, the words will fill the page without leaving any strange gaps or other formatting issues.

Fixed layout

As the name implies, the formatting of the text won't move. Fixed-layout ebooks look exactly the same as printed copies would.

Because this format offers far less flexibility for the reader, you'll want to use it only when necessary. It's most commonly used in ebooks with heavy graphics, such as children's books and cookbooks. Fixed-layout formatting is the most expensive type.
You can format your ebook yourself with one of the many software programs that do this. It isn't a difficult task if it consists mainly of text and simple charts.
But if you'd rather outsource it, there are thousands of vendors who can help do all kinds of layouts, at all kinds of price points. Do your homework before choosing one.
Want to write an ebook but don't know where to begin?
Check out our free step-by-step guide on How to Write an Ebook.
Step 2: Save your formatted ebook as a digital file.
(Note: If you outsource the formatting of your ebook, your vendor should create your files for you.)
If you've chosen a dynamic or fixed layout for your ebook, you'll need to save your final product as a file that booksellers are willing to distribute. There are three main types.
(It seems that lots of things come in threes in the ebook publishing world.)
ePub File

The most common one is an ePub file. This is a free, open-source book format, so it's widely available. ePub files can be read on a number of e-readers and ebook apps, including Adobe Digital Editions, Apple's iBooks, Barnes & Noble's Nook, and others.

The big downside is that Amazon's Kindle e-readers and app don't yet support this type of file.

MOBI File

Another open-source publishing platform is the MOBI file. This format has more bells and whistles than ePub does, so it works well for books with complicated layouts. Ebooks published as MOBI files can include a dictionary. These files also allow for readers to interact with the text by highlighting it, annotating it, and so forth.

The MOBI format has an image size limit of 64K, which makes it ideal for smaller screens, but not for larger ones.

AZW File

The AZW format is a proprietary format developed by Amazon.com for use with their Kindle e-readers and the Kindle app. Books published as this type of file can be sold and purchased only on Amazon. The file is based on MOBI, but has a few improvements (like better compression) and different features.
Which file type should you choose?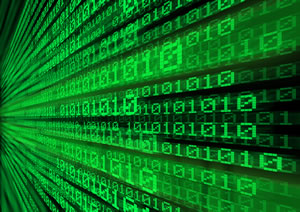 Publish your ebook in all the major file formats,
so you can sell it in most online bookstores
All of them! There are tools that can help you convert from one type to another, and some are free. So take the opportunity to make your ebook eligible for distribution through as many sources as possible. You'll attract more attention … more readers … and, if you're selling your ebook, more income!
Step 3: Distribute your ebook.
Your ebook is finalized and formatted. All you have to do now is get it into your audience's hands. Here are a few options for doing that:
Offer it through your own website.

You'll definitely want to offer your ebook on your own website if you decide to publish it as a PDF, since the major online retailers won't carry it.

Publishing your ebook through your website gives you total control over how you use it. You might want to offer it as a free lead magnet to help gather email addresses. If you're looking to sell it to your audience, you can easily set up a sales page and an online shopping cart. You can even license it to other people if you want to.

By self-publishing the ebook on your website, it's all entirely your choice.

Sell it through online booksellers.

If you're offering your ebook for sale, be sure to publish it to the big booksellers. Kindle Publishing (Amazon), Nook Press (Barnes & Noble) and Writing Life (Kobo) all allow you to publish and sell your ebook on their site at no charge. Instead, they keep a percentage of the revenue from each ebook sold. (Apple has its own procedures and different rules for books sold on iBooks or iTunes University.)

Those are the largest booksellers — remember to check out other websites and publishers, like Smashwords, Lulu, eBookIt and Scribd, too.

Keep in mind that different booksellers have different fee arrangements. Some might keep a royalty … others might charge fees or require an annual subscription.

Be sure to do your research to decide which option(s) you like best.

Have other people sell your ebook.

Finally, look for opportunities to have other people sell your ebook. Does it make sense to set up an affiliate program or license your ebook to someone else? Would it be fruitful for you to enter into some sort of joint venture to sell it?
The #1 Thing to Keep in Mind About Publishing Your Ebook
Think about your purpose for writing your ebook and your plans for it over the long term. Do you intend for it to be a free download or a gift with purchase? Are you looking to sell it on a major website? Your answers to these questions will help you decide what's right for you.
Whatever you want to do, copywriter and content-marketing expert Bob Bly can help you make it happen. From brainstorming topics through to publication and marketing, Bob will walk you through the entire process of writing and releasing your ebook, step by step.
If you'd like to know how to instantly gain authority as an expert on virtually any topic …
If you'd like to know how to create a business that makes money while you're sleeping …
Or how to market yourself in a way that maximizes your income but minimizes your time and effort …
Then you'll want to find out Bob's best ebook writing tips. Check out Bob Bly's Ultimate Guide to E-Book Writing Success for details.