Inside AWAI Webinar and Q&A:
How to Choose a Profitable Niche
to Attract Copywriting Clients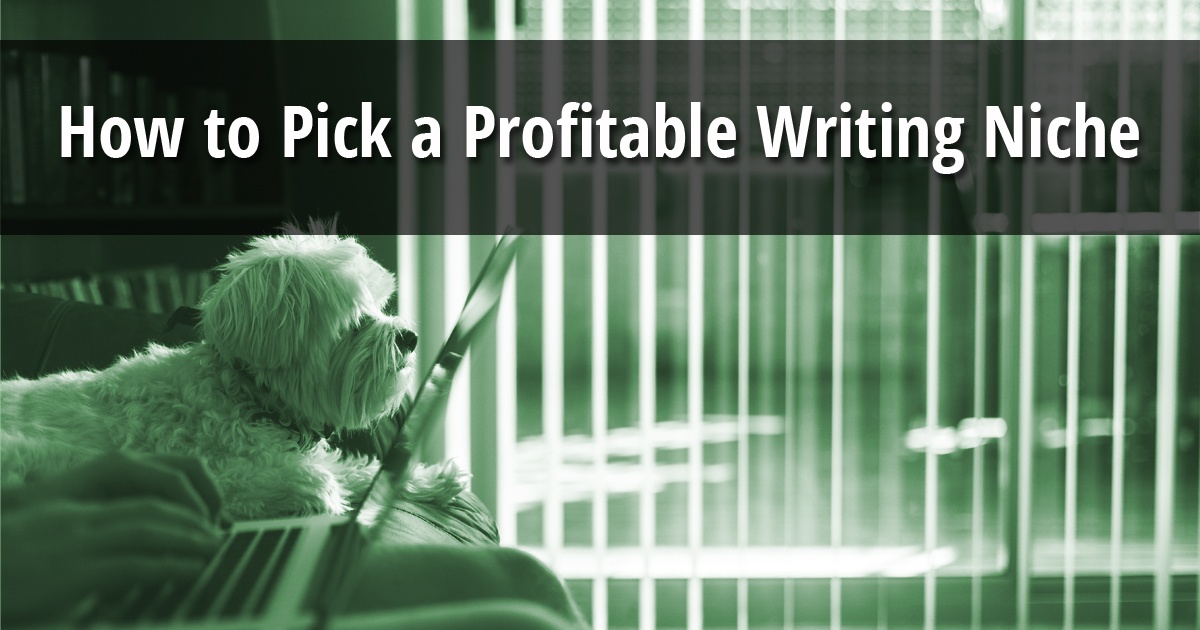 One of the most common questions asked by AWAI members is, "Do I need to specialize in a certain niche to find copywriting clients, and if so, which one should I choose?"
During this Inside AWAI Webinar and Q&A session, Rebecca Matter, Katie Yeakle and Pam Foster tackle that question giving their best advice for choosing a profitable copywriting niche that's right for you.
Pam has coached hundreds of AWAI members on how to choose a good copywriting niche over the years — during events and through our programs — and is the most effective instructor we know on the topic.
Even if you're not ready to choose your copywriting niche, and just want a better understanding of what's coming on your path to the writer's life, this is a great call to listen to.
And be sure to stick around for the lively and extensive Q&A session at the end.
Webinar Materials
E-Book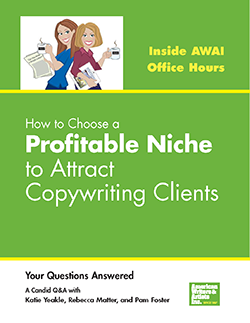 Inside AWAI Office Hours: How to Choose a Profitable Niche to Attract Copywriting Clients
State of the Industry
AWAI's Copywriting Pricing Guide
Finding Great Clients at Tradeshows
Personal Inventory Worksheet
AWAI Product Catalog
Access the Inside AWAI archives here.