myAWAI
Sign In
What is myAWAI? | © 2023 American Writers & Artists Institute
Brought to you by AWAI …





This Week from AWAI …
How to Change Your Path to Copywriting Success from This: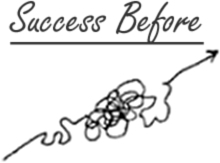 To This: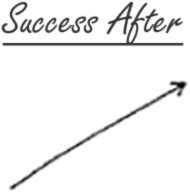 With so many options and opportunities for writers these days, it's hard to know the surest and fastest path to success. (It's our members' No. 1 frustration )
When you're a Circle of Success member, we take you by the hand … help you define and set your goals … outline your personalized learning path … pair you with coaches and mentors … provide you with feedback on your writing projects … help you land clients … and much, much more.
You're NEVER alone.
Right now, we're accepting a limited number of new Circle of Success members.
Get all the details now!
YOU a Professional Writer
in Just 5 Days!

Our proven system speeds you past any roadblocks and get you up and running as a writer …
With the confidence, skills, and polish to take on your first clients and get paid …
In just five days …
GUARANTEED!
See How We'll Do It
Free Event:


Is AI About to REPLACE Human Writers?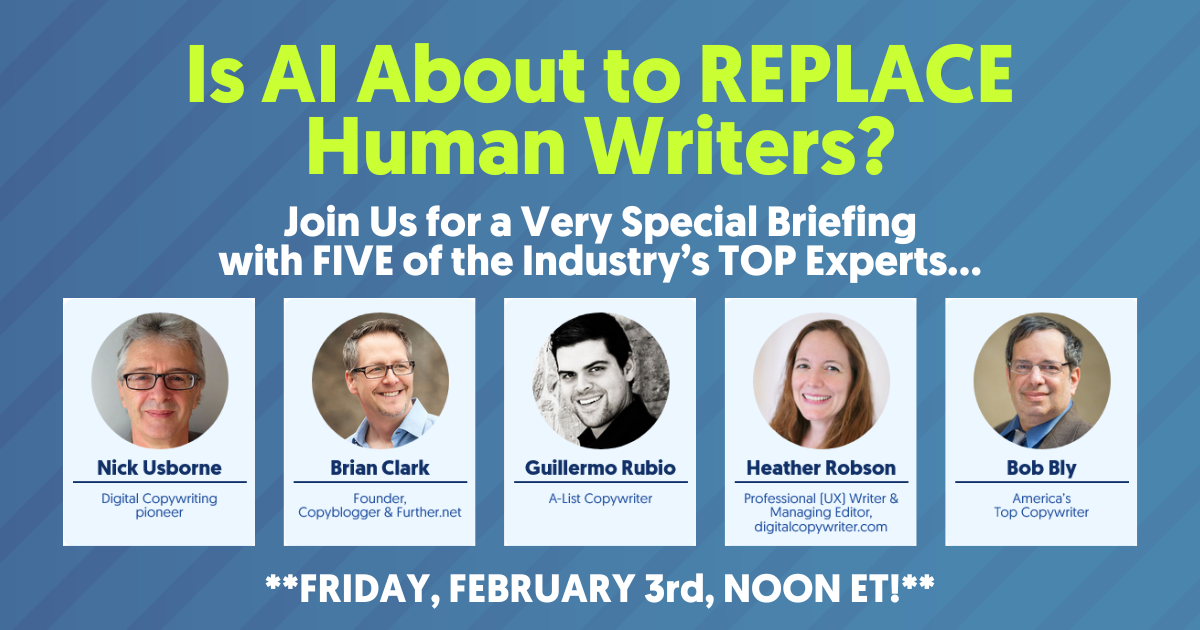 Will companies need to hire writers … how good is AI at writing … and where does that leave copywriters and freelancers?!?
If you're curious or concerned — be sure to join us Friday, February 3, at noon ET as our panel of experts share their thoughts and insights into AI and how it will impact your career as a writer.
Reserve Your Seat Here