This Week from AWAI …
Your Journey to "A-level" Copywriter with Circle of Success!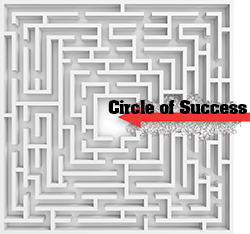 We help you set goals … give you a personalized learning path … coaches and mentors … prime writing assignments … feedback from real copywriters … free Bootcamp, with VIP treatment … even a chance to work pro writers … and more.
Right now, we're accepting a limited number of new Circle of Success members.
Click here for our low "get started" price.
Get Started Working as a Copywriter FAST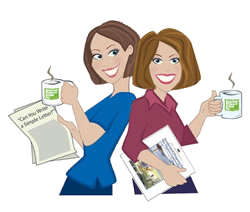 Our Copywriting Crash Course will teach the basics of writing great copy …
Give you practice with a hands-on exercise …
Even show you how to get your first paid assignments …
In just three hours!
Get all the details here.
Browse Recent News
Becoming an SEO expert is easier than you think. Your skills as a writer have given you jump-start in this niche.
Learning SEO copywriting is much easier than you might expect... Heather Lloyd-Martin — named the pioneer of SEO copywriting by Forbes — will help you master SEO copywriting in the quickest amount of time possible. She'll show you absolutely EVERYTHING you need to start making $350, $500, or even $750 per page right away with SEO copywriting.
AWAI's Infinity is the best educational value you'll see anywhere. For one very low price, you get access to EVERY home study program we offer. Get all the details here including an exclusive "preview" of all the latest new moneymaking programs for writers.
There are more web copywriting jobs out there than qualified writers to fill them. Learn how to get in on this action with Nick Usborne's help.
The highest paying opportunities for freelancers are in web copywriting. Land a copywriting job from the thousands of potential clients hiring right now.
If you're a new writer and you want a quick way to get your career up and running… then this is it. In my opinion, it's the biggest and best "beginner-friendly" market to write for.
We're celebrating The Writer's Life this month … and the folks who are living it … with a fun contest I hope you'll be part of. It's easy. Just do what you do best – Write! Read on to find out more about the contest.
Wil Reed is using skills he learned in COS to build his financial copywriting business.
As a financial copywriter there's no better place to be than working for Agora. Christian Nix has reached that goal.
Finding your way to copywriting success is so much easier when you follow a path that's already there. Try this one, forged by hundreds of members.
Circle of Success, is the only program in the world where you work directly with top people in the business — professional writers and marketers who serve both as teacher and mentors. If you want to become a professional copywriter — but you're not moving forward as quickly as you'd like to … Then I encourage you to have a look at what Circle of Success has done for others.
One of AWAI's most popular programs, newly retooled, updated, and streamlined — by a gentleman who was "there" when Twitter, Facebook, Instagram, and other social media platforms first opened their doors… Through this program — and with his guidance — you will master social media. Given enormous demand for social media writers… and the crucial importance that you develop this skill NOW rather than later…
Companies today use social media marketing in a big way, and they're looking for copywriters to help craft winning campaigns.
On March 20-22, the Social Media Marketing World annual event will be held at the San Diego Convention Center in California. The summit boasts more than 100 expert speakers flying in from around the world…
AWAI just released its annual State of the Industry Report, which includes a price guide for today's 75 most in-demand copywriting projects. Read on to download your 2019 State of the Industry Report — which features the most up-to-date industry pricing guide.
Finding the right niche for you is an important step in your copywriting journey. When you love what you're writing about, your job is fun. You can't wait to get started every day, and you make more money. Read on to find out the niche I love…
The Badges program provides training in the 8 most important online copywriting projects.
Matthew Troncone has faced adversity. But he's come out the other side as a stronger person and successful copywriter.
This AWAI member is now certified in the most in-demand types of copy clients want.
This copywriter is using her skills and contacts to work on high profile copywriting jobs.