This Week from AWAI …
How One Writer TRIPLED Her Income in a Year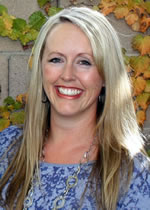 Mindy McHorse earned $17,000 and $24,000 her first two years as a writer. But she crushed her previous efforts in year three and raked in over $100,000. And she's never earned less than six figures in a year since.
She chalks it up to a special group that gave her the help she desperately needed. Now you have the chance to join that same group.
Discover Mindy's six-figure success secret.
Make $95,040 This Year Writing Emails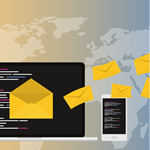 You can earn $7,920 a month — $95,040 for the year — JUST writing emails …
Today 81% of small and medium-sized companies rely on email as their top method for getting new customers.
And they're happy to pay writers who can write persuasive emails that get their prospects and customers to take action.
Go here for all the details.
Browse Recent News
Ben Settle makes six figures with zero clients and works as little as 10 minutes a day! He wants to share his secrets with you.
Bill Duncan wasn't looking for a copywriting job, but his first ever freelance client found him.
What does copywriter success look like? Writing about topics you truly enjoy!
Members are always shocked when they hear what these little projects pay!
If you only ever do ONE thing for your business, this should be it. It can automatically grow your business month after month.
Veteran health and financial copywriter — and longtime AWAI member — Marcella Allison is the Copywriter of the Year.
Expert Nick Usborne gives you the skills you need to be a highly paid web copywriter.
Nick Usborne is your mentor as you master the web copywriting skills clients expect today
Every writer should own this program. Whether you want to write for the financial industry, Business-to-Business, pet companies, the Christian market, nonprofits, etc.
Our B2B Writing Success Site is looking for their Reality Blogger for 2019... could it be you?
Steve Maurer is steadily growing his B2B copywriting business. He says having Ed Gandia as coach and mentor has been a huge part of his success.
Within a few weeks of working with Ed, Joseph repositioned his business to attract better-paying clients and projects.
As a new copywriter, Adria Schmedthorst was constantly putting up barriers that limited her success. Listen to Adria talk about exactly what she's done to finally get her business off the ground ... and to gain the momentum she's always wanted.
With tips and tricks from veteran B2B copywriter Ed Gandia, you'll have the skills you need to land your first client.
Candice Lazar's career has been on fire recently. And her $10K Challenge means the year ahead will be even more action-packed.
Work with a Master Copywriter and learn all about good copy, marketing, and more.
Freelance writer Ted Goldwyn already had a few clients when he joined B2B Biz Launcher coaching program. But he felt as if he lacked focus and direction.
Ed Gandia, America's most sought-after B2B writing coach, is here to teach you the skills you need to land your first client.
Mindy talks about the nutty secret that writers keep, and why they shouldn't keep this secret.
The coaches and mentors in Circle of Success guide you through your copywriting training step-by-step, with plenty of one-on-one interaction.