This Week from AWAI …
Test Drive AWAI's Copywriting Program for Only $49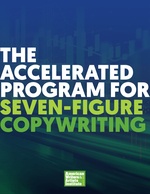 If you've ever been curious about copywriting, now is your chance to test drive our flagship program, AWAI's Accelerated Program for Six-Figure Copywriting for just $49.
When you master persuasive writing with our industry leading training, you'll be in big demand in this 2.3 trillion-dollar industry. You can make a good living, choose your own hours, and work from anywhere in the world.
But hurry, this "test-drive" will be closing soon!
Get all the details here.
Follow the Proven Path of our Most Successful Members!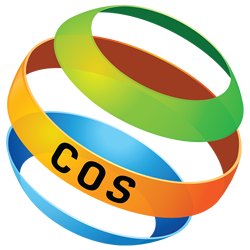 With personal mentors, collaboration with professional copywriters, feedback on your writing, live training, unprecedented access and more — Circle of Success is the ultimate personalized learning experience.
See why our most successful members say joining was the most important decision they ever made!
Get all the details on Circle of Success here.
Browse Recent News
Every B2B company needs writers to write short stories. These stories are in high demand, command great fees, and take little time to write!
Today is your last and final chance to sign up for Virtual Bootcamp 2018 and experience all the excitement of Bootcamp from your own home.
AWAI is hiring! We currently have a member service representative position open at our headquarters here in Delray Beach. Get more information and find out if this exciting opportunity is for you.
When it comes to freelance success, writing emails is one of the fastest ways to make money. Jay White's program Email Copy Made Easy will show you everything you need to know - He's considered the best in the industry AND his emails have even raised money to help end child starvation. Find out more about it here.
This is the fastest (and simplest) way to earn a living as a writer. You could launch your writing career in just one weekend if you learn this skill.
Companies reach more potential customers faster using this one form of media. For a writer like you this is a massive opportunity.
Mindy explains what your self censor button is and how you can pause it so you can focus on fun and creativity.
This A-List copywriter takes you step by step how to write world-class control-busting promotions in just one week!
This unheard of new writing service can put you in high demand. Casey Demchak is sharing his field-tested strategies, tools and insights in a one-of-a-kind training program guaranteed to turn any writer – even complete beginners – into coveted masters of this lucrative writing form
This writing project is one of the fastest ways to get a "yes, you're hired" from a new client. And the best part… it can bring you in six figures with just 3 of these projects a month.
If you're new to the world of well-paid writing — or you simply want to be more successful at it — now you can follow a step-by-step tutorial that shows you the way. As a member of The Barefoot Writer Club, you now have access to a bonus called The AWAI Method for Making a Great Living as a Writer.
This Alliance is full of resources that will help you run your freelance writing business more efficiently. The key for full- and part-timers alike is to minimize the amount of time you spend on non-billable tasks and maximize your billable hours
Here's a look at the growing list of companies coming to AWAI's 2018 Job Fair to meet you!
The Agora Companies have a long history of hiring AWAI-trained writers — and they'll be widely represented at this year's Job Fair.
Many new copywriters accelerate their success and find copywriting career success by attending Bootcamp
From 600 submissions, the three winners of the $200 prize from our online ad writing contest in The Writer's Life have been chosen by Nick Usborne.
Bootcamp is sold out. So if you don't have your ticket already, the virtual version is the only way to take part.
Demand is high and growing for copywriters who know search engine optimization.
SEO is one the main ways companies market online. And copywriters who have that skill have their pick of projects.
The "pioneer of SEO copywriting," Heather Lloyd-Martin has put everything you need to launch your career as an SEO copywriter in to her SEO Copywriting Success program.