Bill Zoch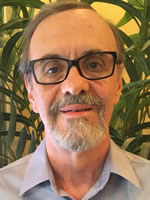 AWAI Member Since: 2006
What's your current occupation?
Full-time Copywriter and Business Owner
What's your former occupation?
Business Development Manager and Software Engineer
What was the first project you landed?
My first project was a spec assignment from a financial newsletter. My first paying project came from a very large natural health website. All of these opportunities were a direct result of attending my first Job Fair during the 2006 Bootcamp in Delray Beach, Florida.
What are your current projects?
My current work focuses on the natural health market. I have several projects I'm involved with on an ongoing basis.
What has been your proudest copywriting moment?
One of my proudest moments was when my income from my copywriting business exceeded what I'd been making in the corporate world.
What's your favorite niche to write for?
Health and B2B
What's your writing routine?
I'm a real 'early bird' and am usually at my home office desk by 5am. I take short breaks throughout the morning. Prior to noon, it's time to exercise whether it's swimming, biking, or going for a jog. This totally helps recharge my batteries and gets me going for a few hours of creative writing in the afternoon. I usually wrap everything up by around 3:30pm.
Please give us an example of how your life has changed since becoming a copywriter.
I really enjoy not having to commute and work in the corporate world. I feel much more satisfied running my own business and feel even closer to my family. The flexibility of scheduling my own writing time has allowed me to include more exercise and fun activities into my daily routine.
What success tip would you like to share with your fellow writers?
Make sure you attend the annual AWAI Bootcamp, find yourself a great mentor, and don't ever give up your dream. My very first Bootcamp (2006) landed me a client that I still write for today. Plus, I met a future mentor that started a lasting relationship that went beyond copywriting.
When did you realize you were living the copywriter's life?
I realized I was living the 'life' when I was vacationing in San Francisco and still was able to deliver a major project on time, working only a few easy hours every morning.