Pam Foster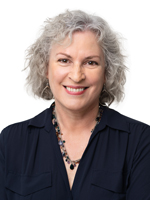 AWAI Member Since: 2005
What's your current occupation?
Certified SEO Copywriter and Web Consultant for the Pet Industry and Managing Editor for the NAVC (North American Veterinary Community)
What's your former occupation?
Staff Copywriter for various companies including LL Bean
What was the first project you landed?
I've been writing marketing copy since the early 1980s. My first job was at a local TV station writing commercials for everything from restaurants and car dealerships to clothing and furniture stores.
What are your current projects?
I have a full-time content-writing and social media job with a veterinary association (working mainly from home), and I also work with pet-industry and B2B clients, doing article and blog ghost-writing, Web content/SEO SEO, plus emails, e-newsletters and direct-marketing campaigns. Even though I'm focused mainly on Web content, my clients often ask me to write other materials for them as well.
What has been your proudest copywriting moment?
3 things: 1) Named AWAI's $10K Challenge Winner in 2009; 2) Being asked to speak/teach at AWAI Boot Camp and Web Copy Intensives, and 3) Publishing a book in 2012 called Wildly Profitable Marketing for the Pet Industry – now in its 2014 edition
What's your favorite niche to write for?
Web content for the Pet Industry/Veterinary Industry. All my work in this niche is a BLAST. I love pets … and working with pet professionals is a joy.
What's your writing routine?
I often start by writing a Creative Brief (or reading one created by my client). This outlines the entire scope of the project including the key benefit messages, desired outcome, SEO keywords, etc. Then I sit in my quiet office and develop headline options and work on optimized web content. I pretty much work from 7:30 a.m. until about 5 p.m. on weekdays and a few hours each weekend when I'd like, but this can vary because I have a lot of flexibility for my family.
Please give us an example of how your life has changed since becoming a copywriter.
I have so much more peace and time to think. I didn't realize how distracting the corporate cubicle environment was until I left it behind. Now I can work silently at home and choose when I want to attend networking events to interact with peers and prospects. Plus social networking keeps me in touch with people daily. I love the balance of networking, attending client meetings, and spending productive time at home. It's fantastic!
What success tip would you like to share with your fellow writers?
Network, network, network. This is the key to my success as a freelancer. You can't stay home and wait for people to call! Don't be shy – just get out there. Use LinkedIn and Trade Associations for serious yet fun business networking. Be friendly and genuinely interested in other people. Have a short description of your business ready, but first ask what other people do, because everyone loves to talk about themselves. Once they talk about their businesses, you can often find an "IN" to see where you might help them as a copywriter or gain a lead for copywriting work.
Referrals are HUGE. As an active AWAI member, I first built a solid foundation by studying the AWAI Master's Program and other great learning tools. Then I went to Bootcamp, attended workshops, and got to know some very well-connected people … and now they referred clients to me! Now with social media, networking is very easy and so worth it. Nothing can replace the power of networking.
Finally, have an optimized website for your business – even if it's simple – so prospects can see samples of your work and get a feel for your personality and process. All roads lead to your website, so make it great!
When did you realize you were living the copywriter's life?
When I started working from ANYWHERE. Since I joined AWAI, I moved away from the place I'd been for my whole life. I discovered that I enjoy living a flexible and mobile lifestyle. Summer months in the north, winter months in the sunny south. It's perfect. That's my definition of the ideal copywriter's life!