The fastest route to online copywriting success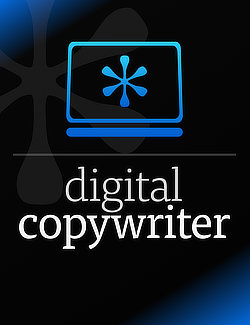 With nearly 1 billion websites (according to Netcraft's May 2012 Web Survey) and thousands of new ones being added each day, the demand for qualified web writers is pretty much unlimited.
Right now, there's no better opportunity for success on your terms than web writing. By focusing on a career in this growing, lucrative and exciting field, you'll put yourself on the short path to living the life you've always dreamed of.
One where you become an expert, call your own shots, and make as much money as you want — not how much some boss tells you you're worth.
Wealthy Web Writer will help you get there.
Our mission is simple:
To provide you with a roadmap for your online writing career. To educate, support, and guide you, every step of the way … to inspire and motivate you and provide you with the tools, resources, and ongoing education you need to excel and prosper in this exciting industry of ours.
As a Wealthy Web Writer platinum member, you'll enjoy a broad range of benefits, including:
Strategic roadmaps to help guide you in your online career – roadmaps for launching your business, setting up your website, building a marketing plan, and more.
Articles, blogs, webinars and teleconferences from experts who specialize in a variety of web writing fields. They'll teach you what's working, what's not, and what's new in your niche, so you'll always be up-to-date.
Timely answers to all your questions – the Wealthy Web Writer team will respond to your questions through the forum, through email, through the article comments feature … just ask and we'll answer.
A six month step-by-step plan to becoming a six-figure web writer from top copywriter, Joshua Boswell.
A comprehensive pricing guide that gives you the insight you need to set your rates with confidence.
Monthly inspiration from Reality Bloggers Christina Gillick, Marianne Foscarini, and Jim Wright. Follow along as each shares their goals and their progress to achieving them.
A place to meet, get to know, and talk shop with fellow web writers … the chance to engage with like-minded people sharing similar triumphs and setbacks is priceless when it comes to keeping the fires under your own motivation stoked.
And much more!
Wealthy Web Writer gives you an ongoing, growing resource that will help you stay on the cutting edge of your field whether you're a web content developer, a budding SEO expert, a content development specialist, a social media expert, an established PPC marketing expert … or anything in between.
Wealthy Web Writer: The Writer's Roadmap to Making Money Online: $49.00 to signup and just $49.00 a month for as long as you keep the subscription.
For More Information, click here …