AWAI Special Report:
First there was the Web … then Web 2.0. As the Internet continues to evolve, copywriting has had a similar transformation. Now every new, aspiring, and experienced copywriter needs to know about …
"Copywriting 2.0"
Inside this Special Report:
Why "Copywriting 2.0" is in HUGE DEMAND by U.S. businesses that will be pumping $52 BILLION into a market that can't survive without it in the coming year…

How to CASH IN on the insane world-wide demand

: Global spending in this Copy 2.0-dependent market is expected to reach $154 BILLION in the next 2 years.

What you MUST do NOW

to guarantee you'll be booked solid with desperate Copy 2.0 clients eager to pay your asking price!
By Rebecca Matter, , President and Founder of Wealthy Web Writer,
American Writers & Artists Inst.
---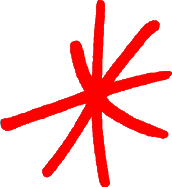 In the next 11 minutes, I'm going to show you exactly how to profit from the huge surge in demand for "Copywriting 2.0" …
Right now, companies across America are spending BILLIONS (over $50 billion, to be more precise) in this Copy 2.0-dependent market.
Businesses large and small (from the Fortune 500s to your local mom 'n' pops) have had a stark realization: If they're going to prosper now and in the years to come, they're going to need Copy 2.0 to sell their products and services.
That's why companies are hungry for copywriters who know how to write this kind of copy. And get this: They're willing to shell out BIG BUCKS to get it done right.

In fact …
The Demand For Copy 2.0 Is Greater Than Anything We've Ever Seen …
And Copywriters Who Learn This Skill Are Exploding Their Incomes!
Case in point: Here at AWAI, I always have 30 or 40 projects going on that require Copy 2.0.
Problem is, I can't find enough qualified writers to give these projects to.
And we're just one company. Some companies have thousands of Copy 2.0 projects that need to be written ASAP.
What's more, these projects pay well … many in the $1,000 - $3,500+ range. And the best part?
Most of them take less than a day to complete.
For instance, one copywriter I know, H.L, earns an average of $1,500 – just for making a few changes to copy that's ALREADY BEEN WRITTEN.
Total time for her to do it? 1 or 2 hours.
Another copywriter, S.F., decided to learn Copy 2.0 at the urging of his brother (already a top copywriter himself). S.F.'s first Copy 2.0 assignment netted him $960 per hour!
"What the HECK is Copywriting 2.0!?"
Put simply, it's writing copy for the Web.
Now I know you're probably thinking that writing traditional direct mail copy and writing Web copy is the same thing. Let me be clear: It's NOT.
There are marked differences, and that is precisely the reason companies are willing to pay so much for a Web copywriter …
Copy 2.0 is the Wave of the Future
You've probably heard the term "Copy is king." And that's as true on the Web as it's been for traditional direct-mail marketing.
And think about it. The Internet is booming. Every day, more and more companies go online to reach a larger market.
An Endless Stream of Assignments!
Companies love testing copy on the Web. It's cheap. Plus, they can read the results almost instantly.
That's why they test lots of different copy approaches as often as they possibly can.
And get this …
As a Web copywriter, this means you have the potential for getting one assignment after another … all from the same client! Land just two or three clients, and you could be booked solid for months at a time …
But with hundreds of millions of websites already out there, it's tough for an online business to set itself apart. These days, even a local mom 'n' pop business can whip up a professional-looking website.
The only way for them to get a competitive edge is with their copy.
Just think: With words alone, an online business has to attract website visitors through pay-per-click ads, email campaigns, articles, banner ads, and landing pages.
In the past, webmasters and other "techies" wrote most of this content. But marketers now recognize that it really has to be done by people who specialize in writing words that sell online. That's why Web copywriters are in such high demand.
Meanwhile, marketers are rolling more and more money into their online advertising every year.
In fact, respected research firm eMarketer reports that U.S. spending for online advertising is projected to increase to $52.5 billion in the next year alone. Not surprising. Especially when you consider that small businesses (like many in your local area) are among the largest group to jump onboard with online marketing.
It's no surprise then that online ad spending has overtaken ALL forms of print advertising (source: eMarketer).
But this trend isn't happening only here in the U.S. …
Businesses around the globe are pouring more money than ever into online advertising.
It's why in the next year, global ad spending is expected to reach a whopping $154 BILLION!
What does this mean to you?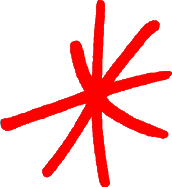 Your opportunity to make six figures as a copywriter … to write your own paychecks … and to live life on your terms … are greater than they've ever been before …
Because whether it's for a landing page, e-newsletter, email campaign, blog, sales page, or home page, somebody has to write the content these companies are paying BIG money for
"I've now gotten steady work every month to write web content, social media, and email auto-responders. And it all started with Nick's program. Since I'm really just starting out I'm bringing in about $1,000-1,500 a month … but I'm determined to make much more in the coming months!"
– Janice Sakata-Schultz
"If you're going to write for clients who need online copy (and chances are you will), Copywriting 2.0 covers the entire foundation of fundamentals. It is the best investment I've made in my copywriting career."
– Chase Canyon
The Fastest Way to
Break Into the HIGHLY LUCRATIVE World of
Web Copywriting
As AWAI's President and Founder of Wealthy Web Writer, I know for a fact that writing for the Web is a huge opportunity for a copywriter ... so I set out to find a way to make this expertise available to all our members.
And I decided to go after the best Web copywriter in the business to create a program to teach you this skill … in a simple, easy-to-understand way.
It took a few months of cajoling, but I was finally able to get him to hunker down and do it.
And this program covers everything, A-Z, giving you exactly what you need to confidently go out and get clients … and know that you're getting paid as much as you're worth (without leaving one red cent in fees on the table).
Meet Nick Usborne.
Nick's been a copywriter for 30 years now, 18 of which he's dedicated solely to online copy. He's worked with, and has been a Web-copy consultant to, companies like Microsoft, Yahoo, Disney, America Online, and The New York Times.
In fact, he's so sought after, that many of these Fortune 500s lock him down under contract for up to 3 months at a time!
And now he's created the definitive guide on writing copy for the Web … exclusively for AWAI.
The result?
A comprehensive program for writing top-notch Web copy in record time. It's called Web Copywriting 2.0: Your Complete Guide to Writing Web Copy that Converts.
"The 'Bible' of Website Copywriting"
"Few copywriters are as experienced in Web copy as my friend Nick Usborne, and certainly no one teaches how to write for business websites better. You should study Nick's AWAI Web copywriting program as if it were the 'Bible' of website copywriting … which it is."
– Bob Bly,
"America's Top Copywriter"
and AWAI Copywriter of the Year
In this program, Nick shows you how to dramatically improve any Web page, email campaign, or e-newsletter.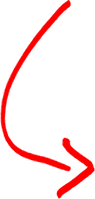 You'll be able to present yourself to any company, large or small, as an expert who can transform their online presence.
When a potential client asks if you know how to "do" Web copywriting, they're talking about everything you'll learn in Nick's program. And after going through it, you'll be able to confidently answer, "Yes!"
What's more, you can continue to write traditional direct-mail copy, and offer Web copywriting to your clients as an added service.
Or you can just stick to online copy and still earn well over six figures a year – like Nick has been doing for more than a decade.
It's More Than Just Writing Copy
Web Copywriting 2.0: Your Complete Guide to Writing Web Copy that Converts is unlike any other program you may have seen or heard of. It not only shows you how to write every kind of Web copy … it's been organized in a logical way that anyone can understand and follow. The program is divided into four sections:
Section 1 focuses on what it takes to be a successful online copywriter, as well as on the nuts and bolts of good Web copywriting. This section will give you a solid foundation for becoming an in-demand, highly paid online copywriter.
Section 2 is where you learn Nick's proven strategies for creating Web pages that sell. Master this section, and get ready to command fees of $1,500, $2,000, even $3,000 … just for writing a single 500-750 word Web page!
Section 3 shows you how to earn even more money by writing materials your clients are going to keep on needing … not only a constant stream of copy that they can test, but also emails, e-newsletters, and blogs to help them stay in touch with their customers and prospects. With ongoing assignments like these from just a handful of clients, getting to six figures can be a snap.
Section 4 gives you Nick's "million-dollar" tips, techniques, and insights for writing blockbuster Web copy – the edge Fortune 500s are looking for when they hire Nick.
And when you're done – and you start offering your Web copywriting services – you'll have the skills (and confidence!) to quickly earn your clients' trust … and their respect.
Everything You Need to Know in One Place
"THANK YOU NICK USBORNE and AWAI! You [thanks to the Copywriting 2.0 program]. Changed. My. Life."
- Jane Sanford
With Nick's program, you'll learn everything there is to know about becoming a top Web copywriter. In fact, you'll be learning some very important concepts right from the start that will set you head and shoulders above your future competition.
Here's just a very small sample of what I'm talking about …
Nick's proven 3-step process for crafting spellbinding Web copy that can increase any online business's profits in no time! Clients will be clamoring to get on your schedule …
Why you actually don't want to be seen as a "copywriter" by your potential clients. (Getting this single distinction right practically guarantees that you'll write your own paycheck … and, what's more, that clients will be more than happy to pay it.)
A simple truth you should know about your online prospects. Understand this and you'll have what it takes to beat the pants off your competition – leaving them scratching their heads, wondering why.
How the origin of the Web back in 1979 revealed a key insight into writing stellar Web copy. Amazingly, the same principle applies today.
Nick's personal … and preferred … "Text Box" method for simplifying the Web writing process. (This is what separates those earning a living from those making a fortune as online copywriters … )
In short, you're getting what amounts to a complete college education in Web copywriting … all in a single program.
And since Nick has already done the hard part for you – figuring out what works by going through the tedious process of trial and error himself – his program will get you up and running as a Web copywriter faster than has ever been possible.
What's more, Nick has recently updated Copywriting 2.0 and has added something that will help you get up and running (translation: cashing checks from clients) sooner than you ever thought possible.
What to Do … And HOW
to Do It – Learn
The Ropes In a 16-Video
Training Series!
As part of Copywriting 2.0, Nick has generously agreed to include 16 training videos – all designed to get you up and running as a web copywriting specialist in no time flat.
This collection of training videos will show you the ropes, step-by-step. You'll learn the ENTIRE web copywriting process, from soup-to-nuts, visually.
For example, you'll learn all about the different kinds of web pages there are and how to create them (videos 1,10 and 13) … you'll learn how to ensure your client's website has the best chance possible of getting seen by search engines like Google (videos 3,4 and 7) …
… you'll learn how best to send emails (video 15) …. what format to send them out in (video 14) … free tools to speed up your research and make it easier than ever (video 5 and 6) …and much, much more.
In fact, Nick has even dedicated two modules to showing you how to WOW your clients by creating a slick, attractive mockup of how their website will look once you're done with it using nothing but Microsoft Word!
"Paid Me $15,000"
"Nick's Copywriting 2.0 program helped me have the confidence to get an excellent client who paid me $15,000…"
- Leslie Ehrin
That means you don't have to be a tech "geek" to give your clients something that shows them what a high-caliber professional you truly are.
No question, this video training series will answer any questions you may still have after going through the program and will greatly enhance that knowledge … making you a true web copywriting professional in your own right in a VERY short period of time.
But we're not done yet because Nick's going to show you …
How to Write Blockbuster
Web Copy In Record Time!
"I now call [Nick's Copywriting 2.0] 'My Bible'"
- Doug Denny
To further ensure your success as a Web copywriter, Nick has included two special bonus reports with his program.
In his first bonus report, "Writing Rituals," he gives you his personal writing "blueprint" to help you meet deadlines with ease, get more writing done in less time (which means a bigger income for you), jumpstart your creativity, and never be at a loss for words.
In his trademark style, Nick breaks it all down into simple steps.
"Excellent Teaching Skills"
"Nick knows how to write a website that will do what you want it to do. Thanks to his excellent teaching skills, now I can write one too."
– Mike Minicucci
With "Writing Rituals," you'll have the exact same method the industry's leading Web copywriter uses day in and day out to achieve his success.
What's more, you'll feel completely in control of the writing process. Never again will writer's block or procrastination rear their ugly heads and slow you down.
Best of all, you'll feel absolutely sure of your ability to produce one winner after another … ahead of schedule. (No "deadline-around-the-corner" panic for you!)
All Your Web Copy Questions Answered
"Copywriting 2.0 came as a revelation to me. Almost everything in Nick's text was new to me -- especially the concepts he spells out in the first section, when he absolutely convinced me that writing for the web is fundamentally different from traditional writing."
– Richard Lacey
Nick's second bonus report, "Words of Wisdom," is a collection of the best articles he's written during his 18-year career as an online copywriter.
These articles give you added insight into key concepts covered in the program.
Plus, the collection serves as a handy "quick" reference when you're working on a project and want to look-up a specific technique to see how Nick used it.
It's like having Nick right at your side, ready to answer your Web copywriting questions. Questions like "Do too many graphics reduce sales conversion rates?" and "How do you anticipate your prospect's intentions?"
With the help of this second bonus report, you'll be able to tackle virtually any Web copywriting assignment a client can throw at you.
Ensure Your Future Copywriting Success
"Not only have I been writing emails, sales letters and promotional postcard mailers, I have started to turn their PowerPoint presentations into webinars, which can be viewed on the web, and, of course, promoted through various social media and email campaigns that I will be writing for them. Recently I wrote an email for one of their service consultants. He could not get an appointment with a large account he was trying land. The email got him the appointment. Along with the supporting sales documents I created he did close the sale, one of the largest accounts in his territory."
– Matthew Troncone
Nick's program is the definitive guide for Web copywriting.
He squeezes out every last secret he knows. Including those he discovered by experimenting, by doing research into eye-map studies, and by analyzing volumes of dry statistical data.
The same secrets that put Nick at the top of the online copywriting world. The same secrets he's taught to marketing executives at Microsoft, Yahoo, and Disney.
But you won't have to pay Nick's regular Fortune 500 fee to learn them.
You'll get all of Nick's Web copywriting strategies, techniques, and insights, along with both of his bonus reports – "Writing Rituals," to help you produce even more copy in less time (and boost your income!), and the collection of every article he has ever published – for just $497.
When you consider that you can make $1,500 from your first assignment alone, $497 is a small investment.
Writing for the Web is an exciting market, where the money is great and you have the opportunity to land one assignment after another …
Writing for the Web is an exciting "new" market, where the money is great and you have the opportunity to land one assignment after another …
"Taught Me Everything I Needed"
"…I took Nick Usborne's Web Copywriting 2.0 course last year. At the time, I knew nothing about Internet marketing or conducting business on the web. Nick's Web 2.0 course taught me everything I needed to establish my business online…"
- Holly Genser
All while working as much … or as little … as you want.
Once you master Nick's secrets, you have the potential to make back the cost of this program many times over … in less than a day. For the rest of your life.
There's No Risk To Try It Out
For 365 days, see for yourself how quick and easy writing online copy can be …
For a full year, feel what it's like to quickly gain confidence in a skill that is in huge demand and only keeps growing …
Take your time. Review Nick's program at your leisure to determine whether Web copywriting is right for you.
If it's not, no problem. Simply let us know and we'll refund your purchase price in full.
One more thing.
This program is the only place you'll find Nick's world-class secrets for writing blockbuster Web copy in a short amount of time. And the sooner you apply them, the faster you'll see success.
Thousands of Companies Need Your Help
Online copywriting is the wave of the future. More and more businesses are going online and are in desperate need of Web copywriters.
Don't forget, these are the same companies that will pump over $50 BILLION into online advertising by 2015 in the U.S. alone…
And they'll need words – your words – to set them apart from their competition. For their home pages … their landing pages … email campaigns … e-newsletters … blogs … sales pages … and more.
So if you want to experience the thrill of being in-demand … and earning $1,500 for writing as little as 500-700 words of copy – go ahead and ensure your future success as an online copywriter today.
Get in now to take advantage of the overwhelming demand from thousands of companies that need your help.
Call Barb, Pat, Debbie or Cameron at 1-866-879-2924 or click below to order online.
Sincerely,



Rebecca Matter
President
American Writers & Artists Inst.
P.S. Order now and get both Bonus Reports, "Writing Rituals" and "Words of Wisdom," and a FREE subscription to Wealthy Web Writer's weekly e-letter, your source for learning how to write effective online copy and make money writing for the web.
P.P.S. I believe this is the most important program we've developed since we created AWAI's The Accelerated Program for Six-Figure Copywriting 17 years ago. This is an A-Z, step-by-step tutorial on how to become a grade "A" Web copywriter. Once you go through the program – and master its powerful skills – you'll know more about writing for the Web than 99% of copywriters in the country … making it a piece of cake to get as many clients as you can handle.