Congratulations …
Freelance Copywriter and Marketing Consultant Cheryl Malcham Is the Latest Addition to AWAI's "Wall of Fame"
Cheryl Malcham landed her first job just two days after returning from Bootcamp last year. She received a call from one of the Job Fair marketers, asking her to write a spec for one of his nutritional products. He loved the copy and hired Cheryl to finish the sales letter.
Today Cheryl says …
"The ability to pay my bills no longer worries me, even in these rough times. I know I can always market my skills to an endless list of potential clients and keep enough copywriting projects rolling in.

That feeling of security allows me to take the time to enjoy family and friends."
Cheryl's favorite niche to write for is alternative health and nutrition.
Read Cheryl's profile and others on the "Wall of Fame" and get inspired today!
We want to hear from you. If you think you're ready to join AWAI's "Wall of Fame," submit your story today.
There's A Reason Why Members Don't Hesitate When They See This Invitation: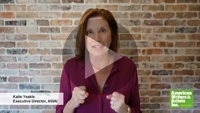 It's not something that's offered year round, when it is, we can hardly keep up with demand. I'm talking about the top level of AWAI membership savvy writers use to advance their knowledge and writing careers. Every resource is available at your fingertips along with live learning, guided mentoring sessions, professional copy reviews, access to clients, FREE admission to Bootcamp and more! But spots go fast.
Here's how to reserve your place.
Published: November 20, 2008