Cheryl Malcham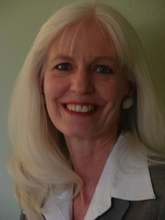 AWAI Member Since: 2007
What's your current occupation?
Freelance Copywriter and Marketing Consultant
What's your former occupation?
Dietitian, Realtor, Financial Planner
What was the first project you landed?
Two days after returning home from Bootcamp 2007, I received a call from one of the Job Fair exhibitors, asking me to write a spec for one of their nutritional products. He loved the copy and hired me to finish the sales letter.
What are your current projects?
I'm on the Copywriting Team for the #1 ranked Natural Health online company in the world. And that means every day I get paid to flex my copywriting muscles writing sales copy, ads, emails, headlines, social media, press releases and so much more!
Work on on-going projects in my 3 favorite passions/micro-niches – Natural Medicine, Nutritional Supplements, and Holistic Dentistry
Working on my own Info Marketing projects!
What has been your proudest copywriting moment?
It's been several years now, but it's still seeing my first sales letter in print on the Web!
What's your favorite niche to write for?
Alternative Health and Nutrition
What's your writing routine?
I launch my day (which is always early morning since I'm on the West Coast) with assignments I've received or planned out the day before. And that's a blessing since nothing gets my mind churning better first thing in the morning that that … By mid to late morning, I'm usually finished with my "have-to's", so I'm able to move on to bigger projects.
My schedule is usually flexible so I might take off time during the afternoon with family or friends. If my plate is particularly full, I may occasionally settle back into my office after dinner for another couple of hours of writing. As I love to write (and equally enjoy all the jobs I take on), I don't mind.
Please give us an example of how your life has changed since becoming a copywriter.
My freedom! I determine my schedule and decide when and how I want to work. That is so precious to me. Wouldn't trade it for anything … I also appreciate that I am in control of my earnings. If I choose to work less in a particular month, then that's my choice. Or I can take on more jobs and new clients and challenge myself to new heights …
I am indebted to Paul Hollingshead for his hugely inspirational letter that first led me through the doors of AWAI … and into the wonderful world of copywriting!
What success tip would you like to share with your fellow writers?
Treat your copywriting as a business – a business that you're serious about. Do whatever it takes, even if you think you can't do it. You just might surprise yourself!
Write specs and practice, practice, practice. The more I write, the easier it is to write better copy. And it becomes second nature.
Thanks to the Circle of Success program, I saw my copywriting skills and my confidence develop tremendously in those two short years.
When did you realize you were living the copywriter's life?
I knew I was "there" when the checks started coming in and I received requests for additional copywriting projects. It's exciting to know you're doing what you absolutely love and getting paid to do it!