The 5 Core Principles of Content Writing Success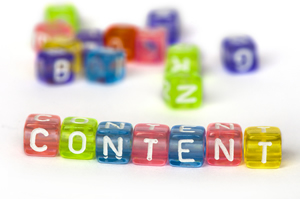 Every time I hear Brian Clark speak, I marvel at how a man who's built a $10-million-a-year business can be so humble about his success.
Of course, it helps that he remembers what it was like to start out …
Jen Adams here – reporting live from the 2015 Web Copywriting Intensive!
Yesterday Brian started his session by confessing that he hasn't always known what he was doing.
He's very sympathetic to new web writers who are feeling a little overwhelmed … not sure where to start … and maybe even not sure what's going on.
But he says being new (or newer) on the web-writing scene is actually a very good thing …
As a new web writer, you have the chance to start out using the best tactics. You don't have "bad habits" to unlearn. And, there are so many people out there clamoring for your services, that even if you're starting at zero, no one can stop you from finding success.
To help you along, Brian shared his five personal "core principles" for success as a web writer creating content. And, while I can't translate all the hands-on activities we did in the session to this quick report, I can share his five principles with you right now.
Principle #1: Do media, not marketing.
Media to Brian includes all forms of content – interesting blog posts, shareable infographics, or fun videos. And, unlike "marketing," which people run away from, media is something people want. Even seek out!
When you create good media, it helps your audience feel educated, informed, or entertained – all things people want. And, when you can give people what they want, they'll come back to you again and again for more.
Principle #2: Focus on your audience experience.
The stereotypical marketing experience is that a company targets you as a customer and absolutely floods you with a barrage of advertising. Most of it is "interruption-based" marketing … the company tries to interrupt your daily pattern, so you have to pay attention to them.
But Brian says this isn't the best way. Instead, think of your target prospect as someone you'd like to have as a friend … someone you'd like to have in your life for a long, long time. How can you build a deeper connection with him? What can you do to give him a warmer, happier experience interacting with you, so he's more willing to spend time with you?
It's a different mindset, but by training yourself to build friendships and quality relationships based on a positive experience, you're going to be able to get better results over time for your clients than you will using invasive, interruption-based marketing.
Principle #3: Create the perception of premium access with user registration.
Back in 1999, Brian remembers that people would sign up for just about anything. These days, we're much more cautious … much less trusting about handing out our email addresses.
We no longer want to deal with just anyone – we only want to be a part of communities we can trust with our information. So, instead of trying to get people to sign up for a newsletter or download a free report or even an app, try inviting people to become a part of your community. When they register, they get a special level of access, and get to participate with their fellow community members.
Brian used Facebook as an example …
We tend to think of it as a social destination, but it really functions as a premium membership site. To use it, you have to sign up, and once you're a part of it, you view yourself as a community member and are, therefore, more active.
But, at the same time, you've handed over your email address and given permission for Facebook to market to you – you've just done it in a way you're much happier to do than when companies simply demand you "sign up now" without offering "insider access" in return.
How big of an impact can this kind of shift make? A huge one, actually – one your future clients are going to want. In Copyblogger's case, Brian was able to boost his sign-up rates by 400% and boost his revenues up over $10 million a year simply by changing how he invited people to become a part of his email list.
Principle #4: Map the journey.
Along with changing trust levels and a bigger desire for a community experience, Brian says that how we all use the web is changing. And, as a new web writer, you have the chance to be at the forefront of this change by paying more attention to the whole journey a visitor takes once he or she arrives at a website.
Sometimes this is called "the buyer's journey" or "the customer experience." The focus is on how a new visitor grows in your client's community from a casual set of eyeballs to a loyal, repeat customer.
So, as you think about content for a new client, ask yourself what a visitor will see first, where he'll go next, and how that all ties back to his intentions when he sought out your client in the first place.
Principle #5: Successful content strategy = customer success.
Brian says many companies tend to think of their own success. That doesn't work these days … to get the best results over the long term, you want to encourage your clients to focus on creating more success in the lives of their customers.
Why this shift? Well, the more you can help customers with good information and good products, the happier they'll be with your client's company. Your audience will become more loyal … more satisfied … and, of course, they'll spend more money with you over time.
So, how can you put these principles to use right away to help improve content for your clients (or future clients)?
Try it out on your favorite website …
Looking over a few pages, how well are they using Brian's five principles?
Are they offering useful media and content to visitors?
Are they trying to become a part of your life or trying to disrupt your personal patterns?
Are they inviting you into a community?
Have they organized their pages in a natural progression to create a smooth journey from front page to sales page?
Do they seem to care about your personal success and provide solutions to help?
In light of your answers, what could they change or do differently? Chances are there's room for improvement … which means there's room for a writer like you to win them as a client.
I encourage you to share your thoughts and findings with me in the comments. And, if you have any questions about content strategy, just ask! I'm surrounded by the industry's top experts this week, and they're more than willing to answer your questions …
One of those experts is Nick Usborne, our 2014 Copywriter of the Year and one of the world's first (and best!) online copywriters. I'll be covering Nick's session for your tomorrow and bringing you his top tips for effective writing online.

The AWAI Method™ for Becoming a Skilled, In-Demand Copywriter
The AWAI Method™ combines the most up-to-date strategies, insights, and teaching methods with the tried-and-true copywriting fundamentals so you can take on ANY project — not just sales letters. Learn More »

Published: February 10, 2015