How Writing Fiction Makes You a Better Copywriter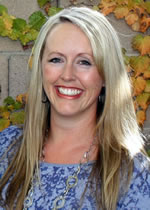 Mindy McHorse
A lot of people seem to think copywriting and fiction writing are two separate worlds, never to be crossed.
But in fact, the opposite is true. The two intersect and support each other.
Meaning, if you want to be a great copywriter, it helps if you read or write fiction. And if you want to be a great fiction writer, it just makes sense to learn copywriting.
After all, the two complement each other in loads of ways …
For starters, copywriting emphasizes the importance of writing conversationally and at an easy-to-understand reading level.
The most popular fiction books are written in the same way.
Copywriting can be about telling a story, or about drawing an emotion out of a reader till they're captivated by the topic and want to know more.
Fiction does the same thing.
Fiction, on the other hand, helps you define what it means to write in a certain voice. Any good copywriter knows the benefit of that skill.
Fiction focuses on grabbing and holding a reader's attention. That's a good goal for any copywriter to have.
Also, in both fiction and copywriting, the old adage applies: "Write what you know." So in both worlds, if you can focus your writing on things you relate to at an emotional level, then your writing is bound to be stronger.
On top of that, both fiction and copywriting need to kick off with a good hook. Both aim to make people feel key emotions. Both are made stronger if you write them and then take a step back for a few days.
Finally, you'll be stronger in both areas if you read good fiction and good copywriting every day. You'll be even stronger in both areas if you write every day. (Even if you're not the type to read novels, you can dive into short stories or fiction for similar mind-growing benefits.)
All it really comes down to is a dance of words and the style in which you weave them together.
Plus, your skills in both are made stronger if you take care of your body and your brain, since that's your vehicle for getting your words out into the world. Start with the basics — get enough sleep. Eat green leafy things. Get out in the fresh air every day. Better yet, get your heart pumping. Paint or draw things. Breathe in and notice the scents around you.
The bottom line is that you should never feel like you need to choose one over the other. There's no fiction vs. copywriting battle line that requires you to choose sides. In fact, a lot of successful authors I know are also high-earning copywriters. They write sales copy to support their fiction hobby. They write fiction to celebrate their love of story.
Both bring value to your writing skills. Both can bring rewards.
What about you — are you a copywriter who dreams of writing a novel? Or are you a novelist (or novelist-to-be) interested in making a living through copywriting? Share your story below.

Write Your First Novel or Memoir Now!
Donna Baier Stein puts being a published author within your reach. She shows you how to properly write a novel using her simple, 12-step process that takes you from start to finish. Learn More »

Published: February 18, 2016