How, When, and Why You Need an Updated Headshot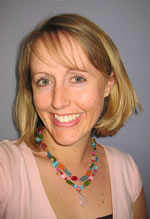 Mindy McHorse
Unless this is your first time reading The Writer's Life, you'll see I'm including an updated photo of myself.
I've dragged my feet on this one, for a couple reasons. For starters, I just haven't gotten around to it. I can't say it was high on my priority list (though it should have been, as you'll discover why below).
But there's also the tiny, somewhat wistful concern that no other photo will ever be as good.
After all, my previous photo was taken seven years ago. I was a month into life as a newlywed, fit and thin thanks to a form-fitting wedding dress. It was also before I'd ever experienced sleepless nights, crying babies, and under-eye baggage.
My husband's best friend, a photographer, took the photo. I remember a golden afternoon of barbecue, wine, and crisp fall air the day he snapped this shot.
You could say that photo reminds me of a special, carefree time in my life. I was younger. I hadn't experienced grief. Not a single crease could be found on my face.
All vanity and happy memories aside, there are two things wrong with staying attached to a head shot from your past:
We live in a visual era. The photo associated with your website, your social media profiles, and anything you write needs to be current by at least a few years. It needs to look like you so readers and clients will recognize you.
It gives the impression you're not proud of who you are or where you are in life. Like you're hanging on to a past that's slipped away, and you don't know how to move forward.
I once went to the book signing of an author I was excited to meet. But the person behind the table wasn't the person on the back of the books I'd read. I'd estimate her photo was out of date by at least 15 years. Not only did this confuse me, it made me wonder if she was ashamed of herself or her age – though as a 50-something, she was still quite attractive.
These are the reasons I finally decided to suck it up and get a new photo of myself.
I hope you'll take this message as a loud and clear call to go out and get a professional head shot if you don't have one, or if your current one is more than five years old.
I'm not saying you should run out and get a glamour shot. But at the same time, an amateur snapshot or a selfie just won't do.
As a professional writer who expects to be paid what you're worth, you need a well-done photo that shows your readers and clients that you take your writing career seriously.
Here are a few tips for a good headshot that markets your professional writing skills gracefully:
Get a shot of your head and shoulders, or from the waist up. Don't go for a full-body shot.
Wear solid colors and stay away from flashy jewelry. Nothing clutters up a photo like busy patterns and multi-color prints.
Get several photos taken with various poses and facial expressions so you have choices when you go to put together your marketing materials.
Spring for a professional hair stylist and makeup artist if you can manage it (this goes for guys, too). Keep in mind that a natural look will go over best, but at the same time, a little color can draw out your natural features much better than a camera lens can.
Finally, when you get your head shot taken, make sure your photographer knows how you plan to use it. Get written permission for the rights so you can post the photos in whatever marketing venue you please.
What about you? What are your hesitations or questions when it comes to headshots? Share below.

The AWAI Method™ for Becoming a Skilled, In-Demand Copywriter
The AWAI Method™ combines the most up-to-date strategies, insights, and teaching methods with the tried-and-true copywriting fundamentals so you can take on ANY project — not just sales letters. Learn More »

Published: March 15, 2016