Benefits that Sing and Soar — in Five Simple Steps: Part 1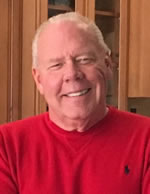 Clayton Makepeace
Here's a little exercise to help you drill down to the benefits prospects are willing to pay for … fully dimensionalize those benefits … and then connect those benefits with powerful response-boosting emotions that your prospect already has about those benefits (or the lack of them) in his life.
By the time you're through, you will have a complete list of company and product features … you will have squeezed every possible benefit out of those features … you will have fully dimensionalized those benefits … and you will have connected each one to a powerful emotion your prospect has about each one of them.
In short, you'll have a comprehensive "features/benefits/dominant emotion" inventory you can refer to as you write your copy.
I do NOT suggest that you do this on every project. After a while, this kind of thinking comes naturally. But even for more advanced writers — and especially for folks who supervise writers — going through this exercise can go a long way towards finding new themes and adding power to your promotions.
To begin, create a spreadsheet with these headings:
| | | | | |
| --- | --- | --- | --- | --- |
| Feature | Why? | Benefits | Dimensionalize | Dominant Emotions |
Step #1:

Create a Comprehensive FEATURES Inventory
If you've read any books or taken any courses on direct-response copywriting, you've probably learned that features are immaterial. Only benefits matter.
Only problem is, to my way of thinking, that's just horse-pucky.
Features are the fathers of each benefit your product provides. And if every product benefit has its roots in a product feature, identifying and fully understanding each feature is essential to identifying all the benefits your product provides.
And so, if features are the fathers of benefits, it makes sense to begin at the beginning — by listing all the key facts about 1) The business and 2) The product or service you're promoting.
Start by answering the following questions about the company and the spokesperson behind the product in the first column of your table …
"What are your qualifications?" What degrees or certifications have you earned in your field of endeavor? From which institutions? What associations are you a member of? How many years have you provided this product or service? How many customers (patients, clients, etc.) have you served? Are you the largest or oldest in your area of expertise? What specialties do you offer that your competitors don't?

"What resources do you use to produce a superior product or service?" How large an army are you putting to work on the prospect's behalf? Who are the stand-out players? What unique or proprietary tools do you use to produce the desired result? Do you have custom computer programs or hardware that nobody else has? How many customer service reps are available to make ordering comfortable and easy? How many service techs are on your payroll who can respond when the product needs service?

"How is your location a factor?" Are you closer to your prospects than your competition? Are your headquarters impressive-looking? Is your office close to a major intersection or freeway off-ramp? Do you offer plenty of free parking? Or, if you're promoting a product for a national company, how does its location help you produce a superior product? Are you offering an investment product that's produced on Wall Street or anywhere in New York, for example? Or are you selling a politically-oriented product that's produced in or near Washington D.C.?

"What's your reaction time?" Are appointments readily available? Do you perform your service faster than your competition does? If I order this product, how fast will I get it?
Inventory: How many different products do you have available? How does that compare to what your competitors offer?
Product or Service Features
Now, it's time to really start digging — with answers about the product or service you're offering …
Purpose: What, exactly, does your product or service do? If it accomplishes several things, great — list everything you can think of!
Physical dimensions: How does your product compare to competing products? Is it smaller? Bigger? Lighter? Heavier duty? If it's a published product, how many pages are in the book or the regular issues of the newsletter or magazine? Is the page size larger that what the prospect may be used to? Are there illustrations, charts, or graphs? Is it written simply — in a way that's easy to understand? Does it give clear, concise directions that anyone could follow? How many times do customers hear from your client each year (count regular issues, bonus issues, email alerts, website updates, etc.)? What regular features are included? If you offer nutritional supplements, are your pills smaller than the competition's? Does the prospect have to take fewer of them, or take them just once a day? What are the ingredients? Are they fresher than those used by some other competitors? More absorbable? More potent?

Performance metrics: How quickly can your product be delivered, installed, and/or begin producing results? How fast does your product complete the desired task? How thoroughly does it do its job? How long does it last? How do your product's performance metrics compare to similar products offered by your competitors? For investment products, what results has it produced for investors in the recent past? How did it perform at key turning points in the economy or markets — the tech wreck of 2000, or the gold price explosion of the 1970s, for example? How and when did it help prevent investors from making major blunders?
For health products, how fast does it work? How can I know it's working? What studies have proven that it works? Or for information merchants, what health breakthroughs were you the first to publicize? How else does the past performance of the author, editor, or the product itself demonstrate the superiority or indispensability of the product?

Credibility: What have customers, subscribers, peers, and others said about your product or service? What guarantees and/or warranties come with it? How do they compare to what the competition offers?
Available options: What choices does your product offer to prospects? What colors or sizes does it come in? How do your terms make ordering the best fit possible for customers? Is it customizable in any way? How do these choices make your product superior to the competition?
Timeliness: How quickly can your product be delivered and/or installed? How does this compare with the competition?
Pricing: What are your prices? How do they compare to the competition? Do you deliver more for the money? Or does your product's quality demand a higher price? If applicable, divide your price by the numbers 12, 52, and 365 — and then write down the product's cost per month, week, and day.

These are just a few idea-starters — please do not stop here!
Use this opportunity to think through every step of the process that your prospects experience when shopping for, buying, and using your product or service.
Step #2:

Attach a "Why" to Each Feature
The next step is to figure out why these features are included in the product or service, and then to turn those reasons into tangible benefits that will bring value to the customer's life.
So now, in the "WHY?" column next to each feature, enter the benefits each feature provides.
Example: If you're selling a high-quality drill bit, your entry might look like this:
Feature: Constructed of carbon steel.
Why: Never wears out.
On the other hand, if you're promoting a dentist, your list might look like this:
Feature: A TV in every exam room.
Why: More comfortable for the patient and time passes more quickly.
The "why" for an investment newsletter might go like this …
Feature: Daily e-zine included with subscription to monthly newsletter.
Why: Stocks move fast; opportunities could be lost without split-second updates.
Or, if you're writing for a book on health, you might write …
Feature: Specific prescription for each age group on each supplement recommended.
Why: To eliminate reader confusion.
Attach as many "whys" to each feature as you can.
My guess is that as you review your completed list, you'll be getting pretty excited. And for good reason: Your brain is already beginning to take the next step — visualizing how these features improve your customers' lives!
And we'll make that next step tomorrow.

The Professional Writers' Alliance
At last, a professional organization that caters to the needs of direct-response industry writers. Find out how membership can change the course of your career. Learn More »

Published: July 19, 2016