Adopting the Mindset That Lets You Write Great Copy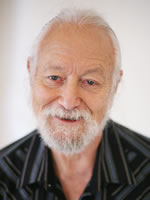 Will Newman
If you haven't been a part of the AWAI family for very long, you might not know that in addition to The Writer's Life, I write an exclusive blog for Circle of Success members.
So, in planning what to write for you this week, I decided to give you a peek into the Exclusive COS Blog vault. I've picked topics from some of the most popular of previous COS blogs. Topics I feel will help you in your quest for the writer's life. I'll be writing about those topics for the next four days.
We'll start our peek into the vault by talking about the mindset of an "A-level" copywriter — AWAI's terms for highly successful copywriters.
I know you want to achieve the writer's life. It might seem to reach that goal, you must become an "A-level" copywriter. But after the almost 20 years I've been writing, I've decided that success as a copywriter doesn't come from working to become an "A-level" copywriter. That's looking at your career from the wrong direction.
Don't worry about titles …
If you want to be an "A-level" copywriter and have a six-figure career, there's only one thing you should focus on.
Make sure you write "A-level" copy. Don't strive for recognition. Strive to make your copy your best possible.
So, what's the mindset of an "A-level" copywriter? Here are five strategies for getting there …
1. No job is too small for your best work
Regardless of what stage you're writing at in your career — rank beginner or 25-year veteran — you might work for small clients. In all likelihood, they won't be able to pay you what you feel you're worth. When this happens, avoid the temptation to "dash something off."
Give these clients your absolute best work. You're building your portfolio. More important, you're building your own mindset that everything you write is important. Everything is worth maximum effort.
2. All strong writing begins with research
Maybe you know the topic better than anyone else. But "A-level" copywriting begins with finding new things about your product — and your prospect — that other copywriters missed. A golden nugget that sets your copy apart from all others.
You can't find that golden nugget without digging. Never shortchange research.
3. Give yourself time to revise
Great writers — copywriters, fiction writers, writers of all kinds — never accept their first draft. Make sure you give yourself plenty of time to revise multiple times.
4. Never accept "good enough"
If you've been writing for a while and get to where you're ready to settle for less than your best, put your writing away. Take a break. Give yourself and your writing a rest.
"Good enough" never results in "A-level" copy. And it never leads to becoming an "A-level" copywriter.
5. Always listen to criticism
When someone critiques your writing, and you're tempted to explain why you said what you said … STOP. The fact that someone stumbled over your words means your words weren't good enough.
But understand this: Your words weren't good enough. Not you. Criticism of your writing is never about you as a person. It's about the words. Your singular focus must be to make the words the strongest you can get on paper.
There you have it. Five strategies — no, my core beliefs — on how to become an "A-level" copywriter … by not concentrating on that goal.
Tomorrow, we're going to talk about a truly crucial part of successful copy … your headline.
Until then, I'd love to hear your thoughts and experiences on setting goals like "becoming an 'A-level' copywriter." Let us know right now by commenting below.

The AWAI Method™ for Becoming a Skilled, In-Demand Copywriter
The AWAI Method™ combines the most up-to-date strategies, insights, and teaching methods with the tried-and-true copywriting fundamentals so you can take on ANY project — not just sales letters. Learn More »

Published: May 23, 2016