Mark Twain, Copywriter? Here's What You Can Learn from Him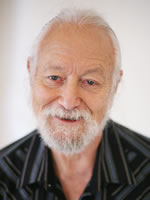 Will Newman
Many consider Mark Twain America's first great author. And I agree.
But I never thought he had much to say to copywriters.
I proved myself wrong last week. I was searching for a quote of his I half-remembered for the Circle of Success blog about the dangers of adjectives and adverbs.
In searching, I came across an essay Twain wrote in 1895 entitled "Fenimore Cooper's Literary Offences." Turns out, he was anything but impressed with Cooper's writing.
Twain said, "There are nineteen rules governing literary art …" He then goes on to identify eighteen Cooper violated in The Deerslayer.
These rules apply to fiction. But they really lay a strong foundation for all writing, including our copywriting trade. In fact, they're the basis of The Accelerated Program for Six-Figure Copywriting.
I'm going to give you the rules that apply directly to copywriting. I've kept Twain's original numbering scheme; so you'll notice skipped numbers. (But you really should read them all — for education and entertainment. I'll tell you how at the end.)
1. A tale shall accomplish something and arrive somewhere.
Copywriting twist: Understand and develop the purpose of your copy from start to finish.
2. The episodes of a tale shall be necessary parts of the tale, and shall help develop it.
Copywriting twist: Understand the components of a strong sales letter and use them to develop effective sales pitches.
4. The personages in a tale … shall exhibit a sufficient excuse for being there
Copywriting twist: If you use a story lead, have a "guru" or representative for your product, or have real testimonials; make sure they tie directly to your promo.
5. When the personages of a tale deal in conversation, the talk shall sound like human talk …
Copywriting twist: On the surface, this is straightforward. Make conversations in your copy sound realistic. Beyond that — and most important — make all your copy sound realistic and conversational.
8. Crass stupidities shall not be played upon the reader by either the author or the people in the tale.
Copywriting twist: Everything you say must be reasonable and sound reasonable. Be ready to prove everything.
10. The author shall make the reader feel a deep interest in the personages of his tale and their fate; and that he shall make the reader love the good people in the tale and hate the bad ones.
Copywriting twist: If you have a "guru" or representative, make sure your prospect identifies with her/him. If you identify an "enemy" like unscrupulous stockbrokers, make your prospect dislike them. No middle ground. This even goes for things like side effects, regulations, and the like.
12. An author should say what he is proposing to say, not merely come near it.
Copywriting twist: Rewrite. Revise. Edit. Keep at it until you say exactly what you want to say.
13. Use the right word, not its second cousin.
Copywriting twist: Twain said it best.
15. Not omit necessary details.
Copywriting twist: Details make writing believable. They make the person "writing" the copy believable. They develop trust. Use strong, real details and avoid hype.
16. Avoid slovenliness of form.
Copywriting twist: Write tight. Remove all unnecessary words.
17. Use good grammar.
Copywriting twist: Yes, write conversationally. Use "like" instead of "such as." Use fragment sentences. But …
… Do not let poor grammar or misusage slow or stop your prospect.
"MegaHealth improved mens energy levels so their able to …"

"Mens" should be "men's." "Their" should be "they're."
If I saw copy like this, I'd yell, "What's wrong with this guy? He's either sloppy or doesn't know what he's talking about." And I'd stop reading.
18. Employ a simple, straightforward style.
Copywriting twist: Twain said it best.
Twain's essay is a fun … and educational … read. I recommend it if you're interested in improving your writing. (And I know you are!) You can get it free as an e-book or read it online by clicking here.
Today, we heard from a master writer from over a hundred years ago. Tomorrow, we'll visit with a modern master.
Until then, I'd love to hear your thoughts on Mark Twain's ideas for writing strong. Comment below.

The AWAI Method™ for Becoming a Skilled, In-Demand Copywriter
The AWAI Method™ combines the most up-to-date strategies, insights, and teaching methods with the tried-and-true copywriting fundamentals so you can take on ANY project — not just sales letters. Learn More »

Published: September 13, 2016