Common Questions About
Writing Case Studies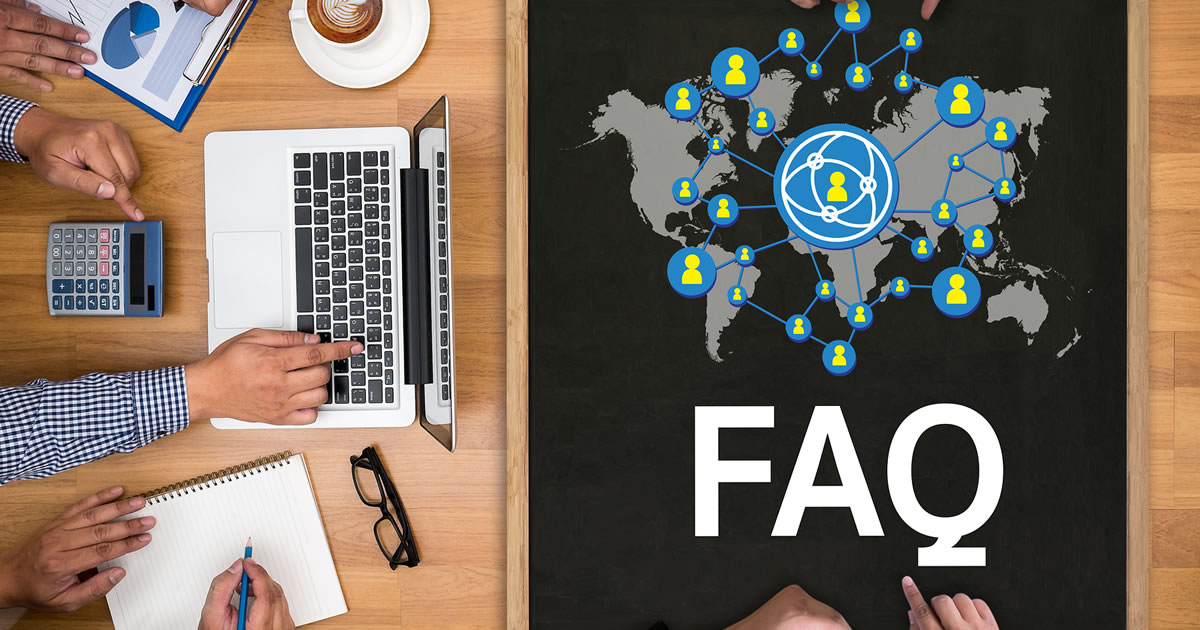 As the demand for case studies continues to increase, the interest among freelance writers continues to increase as well.
And for good reason …
With an ongoing need from clients, case studies are definitely attractive to writers who want to stabilize their freelance income.
Wondering if writing case studies is for you? Here are some of the most common questions about the case study opportunity, along with the answers …
Q: First up, why is the demand so high for case studies?
A: Case studies tell the story of how a real company used a product or service to solve a real problem.
If you've ever shopped online, you've probably scanned customer reviews before making a purchase … weighing the feedback … even though you've never met the reviewers.
That's the power of social proof. And case studies do a great job of providing proof by showing potential buyers: 1) that other people have bought and tried a particular product or service, and 2) what their experience and results have been with it.
It's the ultimate credibility builder!
Q: What types of clients use case studies?
A: There are literally DOZENS of industries that use case studies on a regular basis to market and sell their products and services. Some of these industries and sectors are:
Healthcare
Medical equipment/devices
Training services
IT services/consulting
Business consulting
Other professional service firms
Human resources/benefits management
Regulatory compliance products/services
Aeronautics
Industrial equipment and components
Chemicals
Banking
Financial services
Hotel/convention
Accounting/audit/tax
Legal services
Construction equipment and supplies
Transportation/logistics
The list goes on and on. You can even pursue ad agencies and marketing firms that produce materials for these and other industries (most of them hire outside writers).
Q: What can you charge to write a typical case study?
A: The going rate for writing case studies is between $1,250 and $2,000. That may not sound like much, but in AWAI's program, Ed Gandia teaches you the step-by-step system he developed to complete these projects in just 5-8 hours.
That equates to earning $200-$300 PER HOUR! Which is at least two to four times what today's average freelance journalist earns on a story!
Best of all, many clients need these stories throughout the year. So if you know how to write them well and you find a client who understands their value in the sales process, case studies can quickly become a predictable income stream for you. (Ed has written more than 50 of these for one client alone!)
Q: I was under the impression that writing case studies would require a lot of technical terminology and experience. Can writers who are less technically inclined succeed with case studies?
A: This is a common misconception about writing case studies. It actually depends much more on the products or services you're writing about, not the fact that you're writing something in a case study format.
The key is to go after clients and industries you feel comfortable with.
And there are plenty of industries that sell simple, easy-to-understand products and services. Plus, the "formulaic" case study sequence is one of the easiest to follow and duplicate.
Q: How are case studies different from white papers or special reports?
A: White papers are longer documents that define a business or technical problem and present a new or better solution to solve that problem. Special reports usually follow a similar format to white papers, but they tend to be shorter and simpler.
Case studies, on the other hand, are short pieces that describe how a company or organization solved a challenge with a product or service — and what the results of solving that challenge were. Essentially, they're short "before-and-after" stories. For instance:
Acme Inc. had a problem with X. They looked for a solution and eventually found Product Y. They bought and implemented that product. And since then, they've enjoyed A, B, and C benefits.
Case studies can vary in length, but the sweet spot for these pieces is about one or two pages — or about 800 to 1,200 words long. Conversely, white papers typically run six to eight pages.
Q: Do clients expect you to submit a fully-designed case study … or do you typically submit the copy only?
A: Most case study clients will expect only the copy from you. From there, they'll complete the case study via either an in-house graphic designer or an existing designer relationship.
However, as you get established, you may choose to develop relationships with a couple of designers. That way, you can offer a more complete package to your clients … and add $500+ per project in additional profit on every case study you write.
Q: How is AWAI's Writing Case Studies program different from other resources on writing case studies?
A: This program is designed to get you from A to B as quickly as possible, but without skimping on critical areas. You'll get a proven framework, ideas, and step-by-step direction.
It's for the person who wants to learn the material NOW and start looking for business next week. Each module is only 20-40 minutes long. There are eight modules total. So that means you can go through one or two modules a day and be ready to rock-and-roll the following week!
There are other programs and resources that do a good job giving you the basics. But they leave out important pieces to succeeding as a case study writer — key items such as:
How to tackle the project efficiently
Shortcuts to getting the case study written faster (without sacrificing quality)
How to ask the right questions … and when to ask them
Keeping the project on track every step of the way
How to lower (even eliminate) revision requests from the client
Strategies for becoming your clients' "go-to" case study writer
Marketing yourself effectively as a case study pro
How to drive up your "net" hourly rate to $200-$300+
Plus … more than 10 checklists, questionnaires, flow charts, and other invaluable handouts you can use in your own business
So it's not just a "how-to write case studies" guide. It's a soups-to-nuts program you can complete relatively quickly. And it will give you the knowledge and confidence you'll need to go after these projects NOW.
Q: I'm just not sure if this opportunity is for me. The program sounds great, but I want to make sure it will be a good investment.
A: That's understandable. However, it's a decision only you can make. Just keep in mind that we always take away your risk by offering you our 100% Money-Back, No-Risk Guarantee of Satisfaction.
That means you can get your copy of the program and go through the material at your leisure. In four months, if you're not on your way to landing case study projects — or if you don't think case studies are for you — give Member Services a call and you'll receive a full refund of every penny you paid. No questions asked!

Writing Case Studies: How to Make a Great Living by Helping Clients Tell Their Stories
Businesses are willing to pay writers up to $2,000 to write case studies. Find out how you can tap into this market and earn $200 – $300 PER HOUR for every project you take on. Learn More »

Published: November 1, 2017