How to Set and Negotiate Writing Fees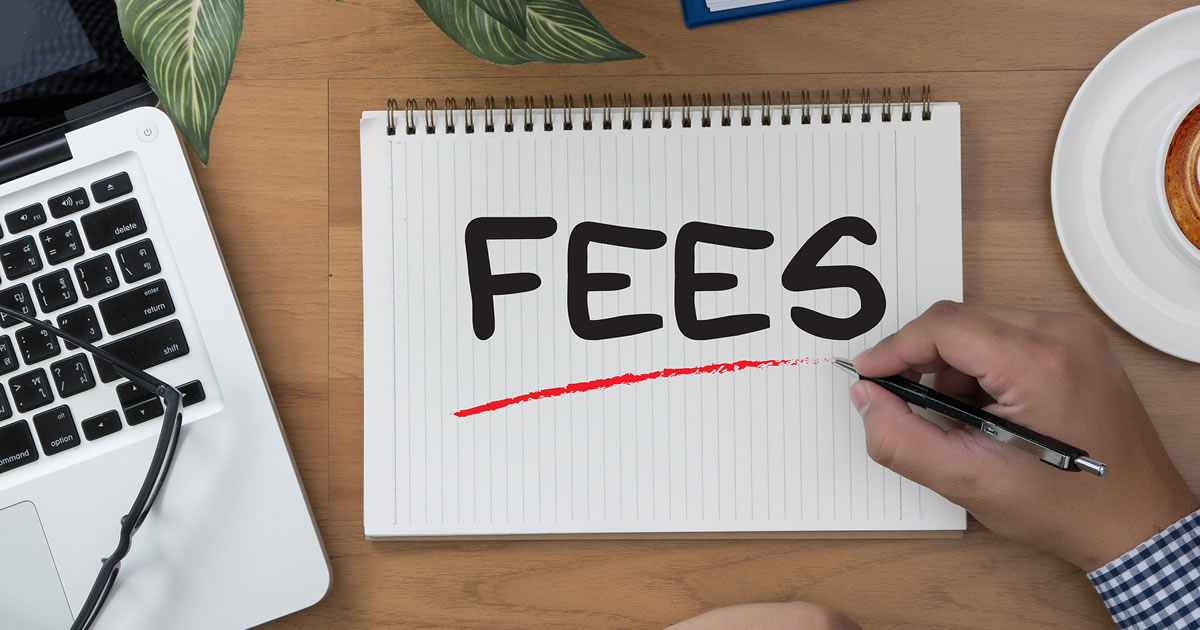 The money potential is a big benefit of the writing world today …
More and more writers are achieving their financial goals through writing than ever before. Whether their goal is to make money in their spare time, supplement their income, or replace their full-time salary all together.
You can see firsthand by checking out some of our case studies here. It's inspiring to see how your fellow AWAI members were able to make the money they needed to achieve the writer's life.
Yet when it comes to fears, talking about money is usually high on the list for writers.
As a writer, you want to get paid as much as possible, and get paid what you're worth, but without overpricing yourself out of the running.
But the thought of talking money with clients … negotiating … even deciding how much their time is worth leaves many writers feeling anxious.
In a minute, I'm going to give you some practical advice you can follow whenever you sit down to price a project, but first, know this …
You'll become more confident with pricing and negotiating the more you do it.
There is no single "right answer" that works for everyone … because like writers, every project, every company, and every product or service is different.
Now don't get me wrong, some paths come with pretty standard ranges clients expect to pay, where there's only a tiny difference between the high end and low end of the scale. Things like case studies, press releases, non-selling video scripts, etc. …
But even then, you can add more services to the projects to increase their value — things like designing the case study or providing some attention-getting social media posts, optimizing the press release and disseminating it to your press contacts, or preparing the slide deck for a video presentation.
But, if you're doing anything where there's a sale involved — there's potentially going to be a wider range of "acceptable" fees.
Here are a few things you should consider before setting your fees:
1. Are you pricing by the hour or the project?
I'll let you make the decision, but my recommendation is to always quote your price to your prospective clients by the project …
As you gain more experience, you'll begin to work faster and more efficiently. You'll gain speed, and you'll have solid processes in place to help you handle projects more competently.
For example, the first time you write a landing page, it may take you five hours. As you write more of them, each one should take you less time. If you charge by the hour, you'll end up making less money each time! But if you charge by the project, you'll be maximizing your earning potential the more experienced you get.
Bottom line is, you should be rewarded for the expertise you gain, and charging by the hour doesn't work to your benefit.
2. Are you trying to build up your portfolio or do you have a lot of experience?
When you're just starting out, it may make sense to charge less. You'll be able to build up your portfolio quickly. And, you'll collect testimonials and promotion results to show new prospects.
On the other hand, if you're a skilled copywriter with more work than you can handle, you should be working your way up the pay scale.
(Note: If you don't know the pay ranges for the services you plan to offer, download our free annual Pricing Guide here, which covers 75 different project types.)
3. Are you writing for small businesses or big-name clients?
You'll want to consider the size of the business when quoting fees.
There's a big difference between writing for a cabinetmaker in Austin and writing for the headquarters of KraftMaid® cabinetry. Not only will their marketing budgets be very different, the revenue they're expecting from their marketing efforts will vary greatly, too.
Which leads me to the next consideration …
4. What is the project value to your client?
Will the client potentially make $10,000 or $10 million from the promotion?
Obviously, there's a big difference, and the more your client stands to make, the more you'll be able to charge.
5. Is the project scope complex or on the simpler side?
If you're writing a sales page for a brand-new investment advisory service, your copy will inevitably be more complex than if you're writing a product description for a new book by a renowned financial expert. You should expect to charge more for a more complicated project.
6. What is your time investment and long-term income goal?
While I never recommend you charge by the hour, you still need and want to earn a "take home" rate you're comfortable with.
For every project, you should estimate how much of your time it will take to complete, and make sure the rate you quote provides you with a reasonable return for your time invested.
Remember, as you get more efficient and can do the work faster, the value of each hour goes up! Don't charge clients less simply because it takes you less time.
And, if a client balks at your fee, there are a few things you can do:
Resell the value. Show them what they'll get in return for the expense.
Revise the proposal taking away some of the services.
Walk away.
It's going to happen! You're going to pitch clients who simply can't afford your fees, or don't value enough the service you provide. But understanding the value of your time is an important lesson in building a successful writing business. And you may be better off in the long run spending that same time finding a new potential client who does value what you have to offer.
Talking about money and pricing your services gets easier with time, so use these guidelines as you build up your experience. It will be second nature for you before you know it.
For more insights on talking to writing clients with confidence, check out this free Inside AWAI webinar.
AWAI's Simplest Guide to Pricing Copy Projects is a guide for any copywriter who wants to quote, price, and negotiate fees like a professional. It's exactly what you need if you want to command fees like a pro … leave your fear of pricing in the dust … and never leave money on the table again.
Just a reminder: If you don't know the pay ranges for the services you plan to offer, download our free annual Pricing Guide here, which covers 75 different project types.
Do you have any questions about talking about money with clients? Share with us in the comments below so we can direct you to more resources.

The AWAI Method™ for Becoming a Skilled, In-Demand Copywriter
The AWAI Method™ combines the most up-to-date strategies, insights, and teaching methods with the tried-and-true copywriting fundamentals so you can take on ANY project — not just sales letters. Learn More »

Published: February 22, 2019