3 Reasons Why Now Is a GREAT Time to Start Working as an Online Copywriter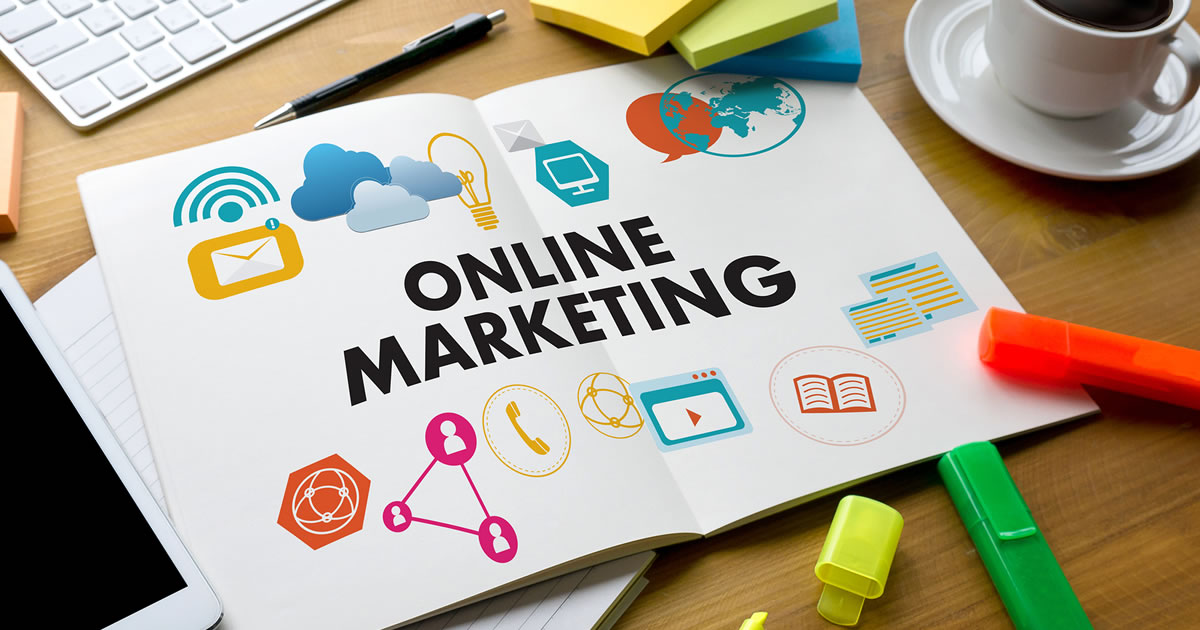 Online copywriting was barely a "thing" when I started writing for the Web full time back in 1997.
When I told friends and colleagues I was an online copywriter, they'd ask, "What's that?"
I guess that was the trigger that led me to start explaining and then teaching the craft of online copywriting.
Today, over 20 years later, I get asked a different question.
"Nick, surely the world already has enough online copywriters! Are you seriously suggesting there's still an opportunity for new writers?"
Well … yes, I am!
In fact, I think the opportunity is bigger and better than ever.
Here are just three of the reasons why …
Reason #1: Money is still pouring into the Web from old media.
I remember a time — not so long ago — when the marketing spend on digital marketing first overtook the amount being spent on TV advertising.
It was a mind-blowing moment! TV had been king for over 50 years!
And now, according to research company eMarketer, we're less than a year away from the moment when the marketing budget for social media ALONE will exceed current spending levels on TV.
My point being … the opportunity here is still growing fast. New money is still pouring into digital media. And a big chunk of that money is being pulled from traditional media like TV, print, direct mail, and radio.
Business online isn't slowing down. It isn't even plateauing. It's still growing.
This means two things.
First, there is a growing and reliable demand for online copywriters. Every single company that does business online needs sales copy … for its website, its email, its online promotions, and so on.
In other words, there are literally MILLIONS of companies out there that need the services of an online copywriter.
Second, the REAL demand is for copywriters with professional-grade training and credentials.
It isn't 1997 anymore! Companies know the difference between pretenders and professionals.
They know that quality, professionally written copy is the way to drive more sales and profits. They want the good stuff!
Reason #2: Because more and more companies are looking to freelancers as their most RELIABLE partners.
Every two or three months, I have lunch with a friend of mine here in town.
He was the founder of a successful digital ad agency, and then sold his business to a global agency group a couple of years back.
He's intimately familiar with the world of marketing … within agencies and client companies.
And here's an observation he's shared with me more than once …
There's no loyalty anymore.
Creatives within ad agencies, including copywriters, are always looking for the next opportunity. They stay with an agency or company for maybe 18 months or two years, and then they move on … jumping from agency to agency, from company to company.
This is hugely frustrating for companies. It's impossible to build strong relationships with creative people when they keep moving.
Smart freelancers know this, and provide the continuity that companies want, but can't find with traditional ad agencies.
Some of the most successful freelance copywriters I know have worked with just two or three clients for five years or more.
In other words … companies are not only desperate for professional-grade freelance copywriters, they're also looking for long-term relationships they can depend on.
They can't find that with ad agencies. But they can with smart freelancers.
And they'll pay you well for your loyalty.
Reason #3: Because the power of strong copywriting will outlast every passing fad and innovation.
I've been a professional copywriter for 40 years now. First offline, and then online.
When I started out, I wrote my copy on a pad of paper and then walked down the corridor and gave it to a secretary to type.
Then came the first desktop computers, and I began to type my own copy.
Then along came the internet, and the World Wide Web.
And laptops, so I could work from more than one place.
And then smartphones.
I've seen huge technological shifts and changes, even during my own career as a copywriter.
But here's the thing …
NOTHING has changed.
Not for me. Not really.
Never mind the technology and the media.
My job is pretty much the same today as it was 40 years ago. It's to use words to help sell products and services.
Sure, I've upgraded my skills to being an ONLINE copywriter.
But my fundamental skill set remains the same.
While many of the jobs and careers that were around 40 years ago no longer even exist, mine remains the same.
And whatever the future brings, in terms of technological change, companies will still need copywriters to help them find the right words to close more sales.
In other words, this is a shatterproof skill set.
Over the next decade or so, more and more jobs and career options will be lost to automation, robotics, Artificial Intelligence, and other technological advances.
And yet … freelance copywriters will still be in demand.
Pretty cool, right?
NOW has been a great time to get started as a freelance web writer for decades … and it still is!
Do you have any questions about the in-demand web-writing opportunities? Share in the comments below so we can help.

The Digital Copywriter's Handbook
Learn how to become an in-demand online copywriter for companies big and small. Online copywriting expert Nick Usborne shows you how to write web copy that converts. Learn More »

Published: March 5, 2019