Web Writing Trends Spell Big Opportunity for Writers Like You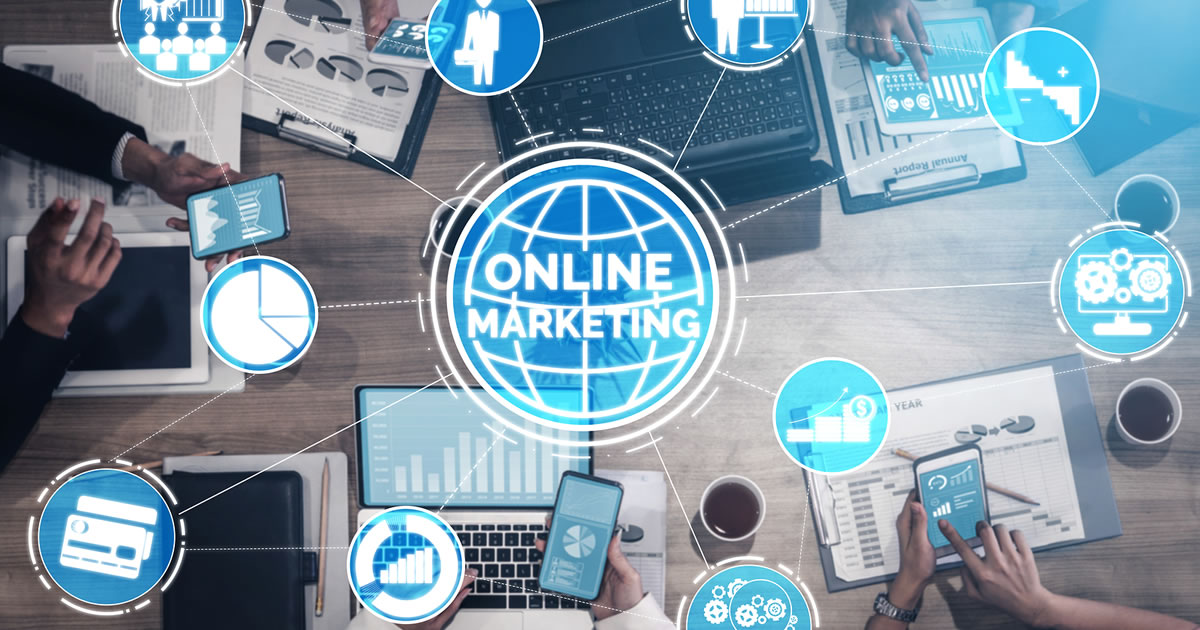 Businesses are spending more and more of their marketing dollars to reach their audience online.
And that means there's more money — and more opportunity — on the table for web writers like you.
In addition to more opportunity in general, you also have the option to specialize in a form of writing that's fairly new to the market. When you become an early specialist, you can quickly position yourself as an industry leader and enjoy the benefits of being known as the go-to writer for that kind of work … a reputation that can last for years to come.
When that happens, clients are happy to pay you top dollar and you rarely have to look for projects because clients are lining up to hire you.
So, what are the top trends you should consider jumping on as a writer?
Well, let's have a look …
Trends We're Already Watching …
A few trends I've discussed before are worth mentioning again.
Web Writing Trend #1: Video Is Continuing to Dominate the Internet
Once a year or so, I say video is big and only getting bigger. And I keep thinking, this will be the year it peaks. But no …
Video is big and only getting bigger!
According to HubSpot, 54% of people want to see more video content from the brands and businesses they buy from.
And in a survey, Animoto found that video ranks as users' favorite type of content in social media.
Visitors stay on websites with video for almost twice as long as they do on sites with no video.
Companies using video (and that number has crested at 85%) need writers to help them:
Write video scripts
Write video descriptions
Write SEO copy for videos
Write slide copy for screencasts
Write promotional materials to bring attention to videos
Write social media copy for videos
Because of video's growing dominance, it's a smart move to learn the ins and outs of video writing even if you don't plan to take this on as a specialty.
Web Writing Trend #2: Every Business Needs a Mobile-Friendly Website
More people spend more time on the internet via their smartphones than ever before. More than half of all web traffic worldwide is through mobile phones.
Almost two out of three visits to retail sites happen on mobile.
People do all sorts of things on mobile phones. They watch videos, read their email, engage with social media, read the news, and shop … among other things.
Businesses have a vested interest in making sure the visitors coming to their site through a mobile device have a good experience. A bad mobile experience makes people less likely to visit a site again or make a purchase from that site in the future.
How a website's content is written and presented has big impact on the experience. And when it comes to the writing … well, writers who get how to write for mobile have a huge opportunity to help companies increase conversions in a big way.
This means you can offer a service to your clients that is going to measurably and positively affect their bottom line. Talk about value!
Web Writing Trend #3: Voice Search Is an Overlooked Opportunity
Because of smart devices like mobile phones and smart speakers like Alexa, people are doing more of their online searches through voice commands.
Voice search is still one of those things that companies know is important, but they aren't quite sure how they need to adapt to the trend.
Because of the way people search using voice, there are more long tail searches being done, which mean companies have the opportunity to bring in more traffic … but they have to create more of the right kind of content to do it.
They need the help of a writer for that, preferably one who knows how to right content that works for voice search.
New Trends to Keep an Eye On …
In addition to the trends I've mentioned before, there are some other exciting things happening online that any writer can start mastering now to establish themselves as a leading expert going forward.
Web Writing Trend #4: Micro Moments
There are well-defined moments that happen in searches, moments when a person types in a search term because they are looking for something very specific.
When businesses are able to recognize the intention behind a search term and — with the help of advancing technology — deliver exactly what a person wants and needs in that moment, they are more likely to earn that person's attention.
And the companies that do will win more business.
These micro moments happen when someone is searching for:
More information — they are in the research phase looking for specific details about a type of product or problem
How-to information — they are searching for guidance on completing a task
Specific products — they are looking for a product with the intention of purchasing it
Specific places — they are looking for a local business
Businesses need skilled and intuitive SEO writers to craft satisfying responses to these micro moments.
Web Writing Trend #5: Chatbots + AI
A lot of writers are worried about chatbots and artificial intelligence. There's a fear that eventually these kinds of learning technologies will get good enough to do what we do … and then we won't be needed anymore.
I wouldn't panic just yet.
Part of what chatbots do is help website visitors find the exact content they're looking for. That means that often a chatbot directs the visitor to a blog post or FAQ page — and that post or page needs to be well-written and fulfill the expectations of the reader. It still takes a flesh-and-blood writer to do that.
One thing that will happen with chatbots is that businesses will be able to better identify the content they need to create … which means more work for you.
Artificial intelligence is being used in some cases to generate short-form copy. That may sound scary. But here's the thing. AI is being used far more often to provide a more personalized experience to website visitors. The more personalized experiences a website offers, the more copy it needs … and most of that will be written by humans, not AI.
Web Writing Trend #6: UX Copywriting
The internet is a crowded place. There's a lot of information, all vying for the attention of your reader.
And it's one thing to grab your reader's attention. But where the battle is won is in how well you hold it.
User experience copywriting — often referred to as UX copywriting — takes a user-centric approach meant to keep the reader engaged, coming back for more, and so thrilled with their experience that they tell their friends, family, and social media networks.
A UX copywriter works closely with the development teach to create a positive user experience throughout an app or website. For example, UX writers would provide the content for sign-up pages, confirmation messages, 404 pages, forms, tooltips, recovering passwords, error messages, menus, and much more.
Companies like Apple and Amazon have been tapping into user experience for more than a decade … and it's a big part of why they're so successful. Other companies are growing wise and turning their attention to their own users' experience.
And they need writers who understand UX principles to help them deliver a better experience to their prospects and customers.
More and more companies are seeking copywriters who specifically have UX skills … but right now, there are not a lot of writers positioning themselves in this way. So, you have the opportunity to get in early in the game.
Web Writing Trend #7: Content Updates
With content marketing reaching full maturity, more businesses are looking for ways to keep their content healthy. It's important they do this to continue ranking well in search engines and to provide a good user experience.
That means regularly updating their content — and many websites have thousands upon thousands of pages of it.
A writer who can help them implement a system for determining what to update and when, and who can do a good job executing those updates is going to be perceived as a lifesaver.
Not a bad role to be in.
Web Writing Trend #8: Direct Social Marketing
Social media is another technology that's reached maturity, and with that new opportunities are developing.
One of these is direct social selling.
Many social media sites have made it possible for brands to set up stores, so customers can make a purchase directly through the social media site. So a brand can launch a social media campaign that is really a sales campaign. They don't have to link their social posts to their e-commerce site. People can click to buy right there, without leaving the platform.
This kind of direct selling on social media can be very effective. But it's also really easy for companies to misstep and put off their followers through clunky copy or too much advertising.
They are likely to turn to writers with social media expertise to help them design and execute these campaigns. Another specialty worth considering.
One thing is for sure, the world of online marketing just grows and grows … and with it so does your opportunity to earn a great living as a writer.
Do you have any questions about the opportunities for web writers? Let us know in the comments so we can help.

The AWAI Method™ for Becoming a Skilled, In-Demand Copywriter
The AWAI Method™ combines the most up-to-date strategies, insights, and teaching methods with the tried-and-true copywriting fundamentals so you can take on ANY project — not just sales letters. Learn More »

Published: August 27, 2019