Gone tonight: your bonus package + $150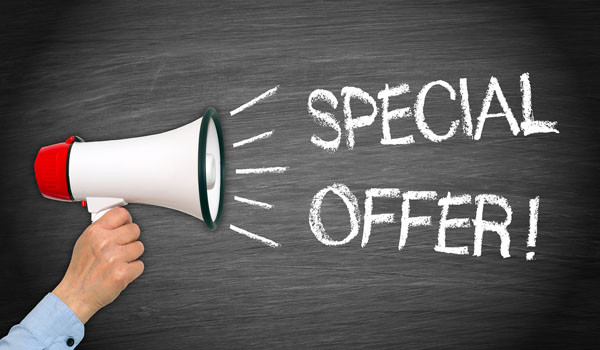 Just a courtesy reminder that your chance to claim your bonus package AND save $150 when you get Nick Usborne's best-selling Web Copywriting 2.0, expires at midnight.
Closing Soon: Web Copywriting 2.0 + your bonus package.
This is THE groundbreaking program that's helped launch so many AWAI members' careers.
In it, Nick guides you step-by-step to writing the major kinds of web copy projects clients will want.
What's more, he'll show you how to complete each one at the highest level, so you can earn top dollar on each project.
In addition to everything you get in the main program, I've included FIVE powerful bonuses (they'll be waiting for you on your Member Page as soon as you enroll):
Bonus #1: Feedback on Your Work
You'll have the opportunity to work on a web-copy assignment for me and get personalized feedback on how you can further improve your writing. Take up to 30 days to do the work and send it back. As long as you turn it in by the deadline (to simulate a real client situation), you'll get personalized feedback on your writing.
Bonus #2: Help Choosing Your Web-Writing Niche
One of the smartest choices you can make for your budding web-writing business is the niche you'd like to specialize in.
That's why I've included an entire CLASS on how to figure out the best niche for YOU. Going through this training alone could literally shave months or even years off the time it takes you to succeed!
Bonus #3: "Follow Along" Instruction for Putting Up a Website
Just follow along with Nick's clear and simple video instruction. Then, in a matter of hours, you'll have a website that makes a great first impression … even if you don't have a "technical bone" in your body.
Bonus #4: Help Getting Clients in 30 Days
In this bonus training, Nick will show you his own personal and proven ways to land high-quality clients — all in just 30 days. He'll cover everything from how to get your foot in the door to how to land the job and get paid handsomely for it.
Bonus #5: How to Work with Web Clients Successfully
This training is all about showing you how to confidently work on your first project — from quoting your fees to sending in the final draft. A total lifesaver if you're a brand-new writer.
Get all five bonuses and save $150 instantly when you get your copy of Web Copywriting 2.0 today.
But please hurry …
The generous offer expires at midnight tonight.
Closing Soon: Web Copywriting 2.0 + your bonus package.

Web Copywriting 2.0: Your Complete Guide to Writing Web Copy that Converts
Learn how to become an in-demand online copywriter for companies big and small. Online copywriting expert Nick Usborne shows you how to write web copy that converts. Learn More »

Published: March 7, 2019