The Best Kind of Product to Sell as a Clientless Copywriter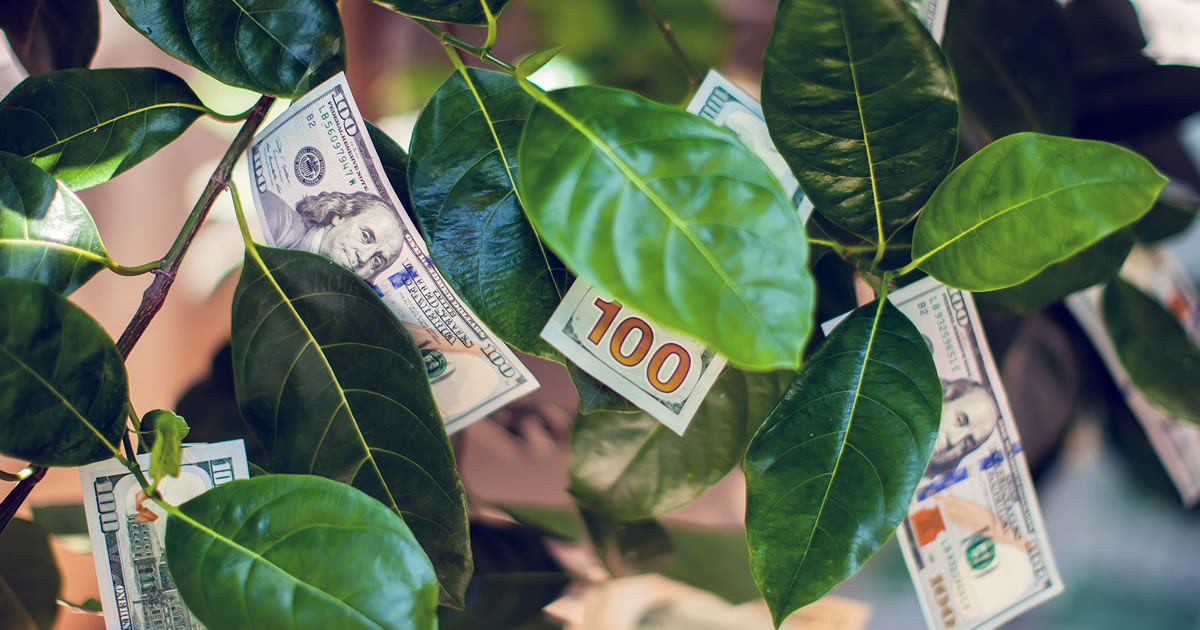 If you are interested in having a clientless copywriting business — where you are your own client, selling your own products, and not someone else's — then selling continuity is practically mandatory.
I say practically, because there are always exceptions.
But I once read how one of the most successful clientless copywriters who has ever lived (Dan Kennedy) estimated he left at least $20 million on the table by not selling continuity from the start.
Continuity income simply means money that comes in month after month "til forbid" — meaning, you keep billing the customer each month until he/she cancels.
This is an incredibly secure type of income that makes your income predictable and consistent — giving you tremendous financial and time freedom. It's also scalable, too, where it's the same amount of effort to sell 1,000 subscriptions as it is to sell just one. Plus, every sale you make is not just "a sale," it can be several sales, over several months (and even several years!) with the same amount of work it takes to sell a single sale product.
But, do you want to know what is just as important as making the decision to sell continuity?
It is choosing what kind of continuity-based product to sell.
Two of the most popular (as far as selling information) are:
Print newsletters
Membership sites
Both have distinct advantages and disadvantages. And, knowing what those advantages and disadvantages are can mean the difference between you having a smooth, easy-operating business you can't wait to wake up each morning to work on, or something that drags you down, burns you out, and maybe even depresses you.
It would take several articles to spell out all these advantages and disadvantages.
So, instead, I want to give you a simple litmus test for deciding which of these two continuities you should sell.
And that litmus test is to ask yourself this question:
"Do I like deadlines and am I good at meeting them?"
Note, this isn't about if you need deadlines, or wish you liked having deadlines.
But, rather, do you like having them, and are you good at meeting them?
This is not the time to lie to yourself if, for example, you actually hate having deadlines and struggle to meet them, but just know you would change for the better if you were selling your own products instead of a client's.
That's not how it works.
In my experience, a leopard doesn't change its spots — and neither does a copywriter.
This is important because if you sell a print newsletter, you are going to have a firm deadline each month. Assuming you promised your customers a newsletter every 30 days, you don't want to be jerking them around and disrespecting their time with late issue going out. True, you might get away with that once in a while. (And, before someone asks, yes, I am well aware the late, great Gary Halbert was notorious for doing this — but he also got away with a lot of things us normal humans couldn't … ) But sooner or later, people are going to notice their credit card getting dinged with no newsletter in the mailbox. When that happens, not only are you going to be inundated with complaints (understandably), but you will lose a lot of customers, sales, and revenue. Not to mention your reputation.
As a wise man once said:
"There are only two reasons you're late — you don't respect the other person's time, or you don't respect your own time."
Not meeting deadlines with a print newsletter both disrespects your subscribers, and yourself.
Think about it this way:
When you publish a print newsletter, there are several moving parts at work. You have to write the content. Then you have to get it to the printer. The printer then prints it up, fulfills it, and mails it. The time it takes to print and mail can vary dramatically. Sometimes, the printer may be backed up a few days. And much of the time if you use the United States Postal Service, it will take a lot longer than you think to get to everyone. (In my experience, if you are using the USPS, you have to use the more expensive mailing options just to make sure it gets to everyone … )
This is why it's important to have a hard deadline for yourself each month and stick to it.
If you hate deadlines and are not good at meeting them, you are simply going to frustrate your customer, your printer, and yourself.
And that is why, if you don't like or struggle meeting deadlines, avoid doing a print newsletter like the zombie apocalypse plague.
But, you may be wondering, what about membership sites?
I'm glad you asked.
Membership sites are a different animal altogether, and lend themselves far better to people who hate deadlines and have trouble meeting them. They are perfect for people who get inspired out of the blue, and like to work on impulse. Like, for example, shooting videos or creating content whenever inspiration strikes, and then uploading it to the site intermittently throughout the month.
I recently helped one of my clients with this.
She wanted to do continuity. But, the idea of meeting a strict, rigid monthly deadline, or having to sit down and write a dozen pages each month, almost depressed her just thinking about it. But, the idea of creating content on the fly, in spurts, appealed to her and made for better content.
She loves getting an idea, doing a video for it, then putting it in her membership site, with no hard deadlines or pressure, other than she has to put enough content in there each month to justify the price she charges.
It's the opposite of people like me (who sell print newsletters) who not only like having a deadline, but have no problem knocking out several pages on a schedule, and often finish well ahead of our own deadlines so we can move on to other things that interest us.
So there you have it:
If you want to sell continuity as a clientless copywriter (and you should), chances are you'll be choosing either a print newsletter or a membership site.
There are other continuity options you can sell, too, that are discussed in the 10-Minute Workday program.
But, print newsletters and membership sites are the most common.
And, now you know which you should sell when you decide to get started.
Do you have any questions about getting a clientless copywriting business started? Share with us in the comments below.

10-Minute Workday
If you want to be a well-paid writer without having to land clients or spend hours every day working on your business — Ben Settle's 10-Minute Workday shows you how to create an easy email business. Learn More »

Published: April 19, 2019