10 Favorite Writing Tools for Productive
B2B Copywriters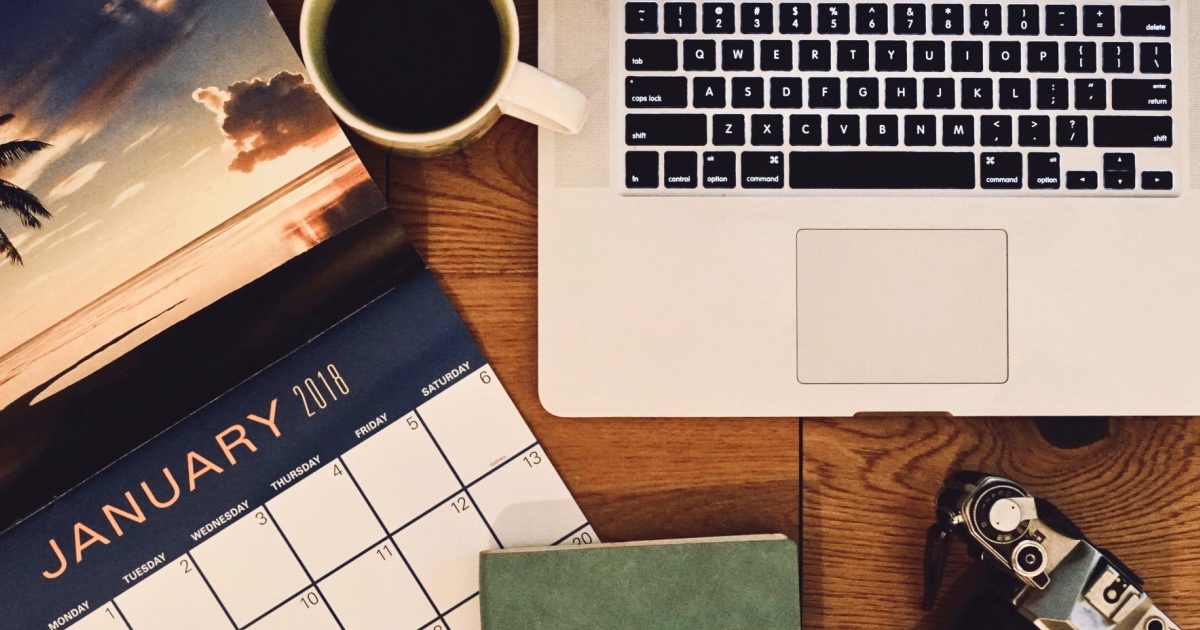 Every working writer develops an arsenal of tools they use to write their best. Whether it's a special soundtrack to focus by or an app that checks grammar, working writers don't have the luxury of waiting for inspiration.
Instead, they put their fingers on the keyboard and get to it.
As Stephen King says in his book, On Writing: A Memoir of the Craft, "Amateurs sit and wait for inspiration, the rest of us just get up and go to work."
However, sometimes everyone needs a little "boost" and most writers I know love discovering new tools, apps, and organizational systems. Partly because we're curious creatures and partly because sometimes you uncover a gem that becomes your new "go-to."
Take "Coffivity." It's an app that brings the sounds of a coffee shop right to your computer no matter where you are. It might sound silly but sometimes the sounds of clanking silverware and the low murmur of voices in the background help you focus.
Below is a small collection of favorites I've curated for you. Maybe you'll find your next great tool for writing focus!
10 Productivity and Motivational Tools for Writers
1) Otter.ai — You know when you go for a walk/shower/drive, you suddenly have a million ideas? That's where otter.ai comes in. It's a phone app you can use to talk to and then email the text to yourself.
There are other dictation apps, but I've found this one to be the most accurate for my purposes. When I have an inspired idea, I press "record" and talk into it. Then, I email the text version to myself and cut and paste it into a Word or Google doc. From there, I can edit and revise it into a finished piece.
2) Grammarly — It's always good to double-check your grammar and readability. I've found Grammarly will often pick up a word I forgot like "of."
3) Hemingway App — Hemingway was famous for his stripped-down writing style and this app uses the tagline, "makes your writing bold and clear." True to its namesake, it suggests simple words and shorter sentences. That way, your writing has more readability.
4) Improve Your Focus with Sounds — For those days when your brain is more like a rat in a maze than a focused laser, it's good to have a few tricks to help you focus. Try one of these out and discover your favorite.
Biurnal beats — When you listen to these through headphones, you'll hear a different beat in each ear and your brain hears them as one. I go to YouTube and type in "biurnal beats" for options.
Earlier, I mentioned Coffivity. It provides the background sounds of a busy coffee shop and is the next best thing to being there.
I know a lot of writers who've created certain playlists over the years. I have a jazz one that puts me right in the "zone" 90% of the time.
5) Block the Internet — There are a ton of apps that will block Facebook and even the entire internet. I recently learned about Cold Turkey App which "turns your computer into a typewriter" — great for focus!
6) One Tab — If you're like me and you routinely have 20+ tabs open, then you know it can get distracting. If you're already having trouble focusing, one tip is to close all the tabs you don't need. Yet, that causes me a mild panic.
One Tab is a Chrome extension and my saving grace. With a click of the button, it drops all the tabs into a nice list in one spot, saving bandwidth and reducing screen clutter.
7) Trello — It's a virtual bulletin board. If you can imagine having index cards in a row that you move around and "repin" then you have a good visual.
Trello is great for keeping track of story ideas. For example, let's say I want to keep a running list of idea topics for B2B Writing Success. I have a board assigned to this publication with a card marked "Ideas." The next card is "Pitched" and the date. If I'm assigned the story, then it's moved to an "in-production" card and there's a final card for when it's submitted.
8) F.lux — You know how your eyes can feel tired and strained if you've been at the computer awhile? It turns out that's related to the type of light and brightness of your screen. This app adjusts your screen brightness, so it matches the lighting in your room and reduces eyestrain.
9) Evernote — If you organize things by tags, Evernote can be excellent for keeping track of links, ideas, and even hand-scribbled notes. I used it for a while but didn't organize it well at the beginning and it quickly got unwieldy. However, so many writers love it that it deserves a mention.
10) Pomodoro Technique — Whether or not you do your best work under pressure, there's something about setting a timer that helps me focus. 25 minutes of writing followed by a 5-minute break helps me plow through.
If 25 minutes seems too long, I've even been known to tell myself just 10 minutes and usually, that's enough to get me going.
As you can see, there are a mix of apps and mental "tricks" to boost your motivation and focus on those days when you're tired or distracted. This way, you can focus on your writing. Do you have a favorite tool that helps you? If so, please share below!

The AWAI Method™ for Becoming a Skilled, In-Demand Copywriter
The AWAI Method™ combines the most up-to-date strategies, insights, and teaching methods with the tried-and-true copywriting fundamentals so you can take on ANY project — not just sales letters. Learn More »

Published: April 16, 2020