Feeling Disorganized? 5 Tools to Get You Back on Track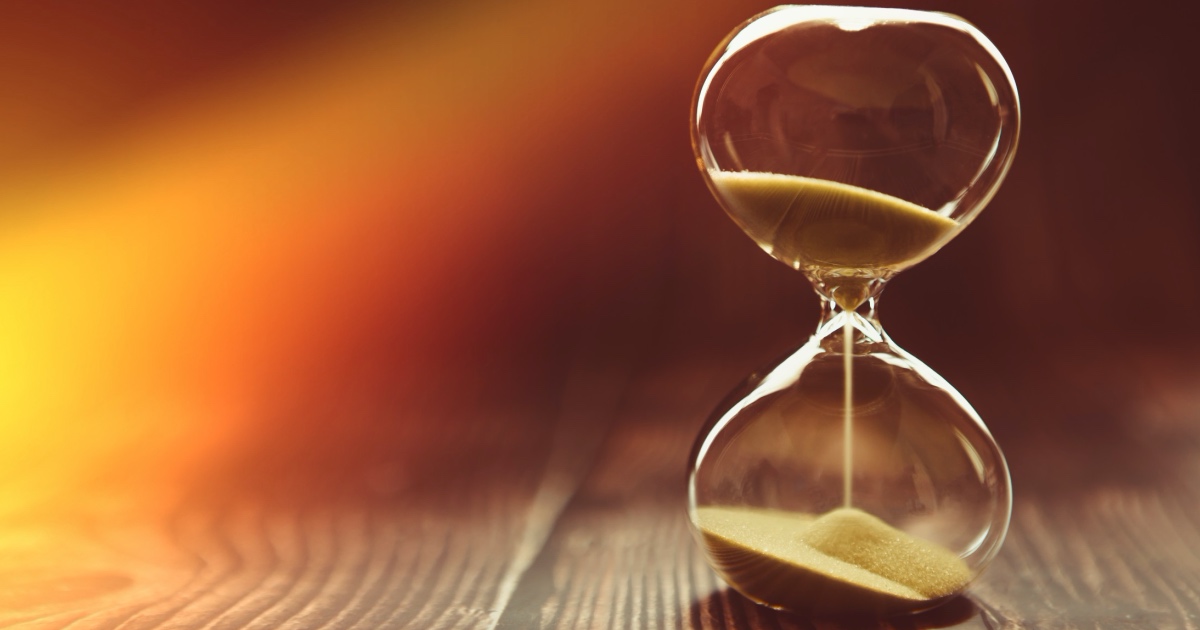 Let me start off with a confession …
I'm not the most organized of writers.
I'm the kind of writer whose desk is perpetually messy … who makes to-do lists in five different places at the same time … and, who often has to scramble through files looking for notes.
Because of this, I'm always on the lookout for simple tools that can help me better manage my writing life. For me to actually use these tools, they have to be simple to set up, easy to maintain, and, ideally, fun to play with.
On a mission to discover such tools, I polled and talked to many writers I know, asking them for recommendations on the most helpful organizational tools.
Now, after giving them all a try myself, I have compiled for you the five most recommended tools for writers, with practical tips to help you get the most out of each one.
1. Best for Organizing Notes and Research: Evernote
No matter what kind of writing you do, you probably have plenty of notes and research for your projects. Evernote offers a solution for managing all this in one intuitive platform.
In Evernote, you can create notes to jot down thoughts, outline an article, or even write a whole piece. You can group notes and research into particular notebooks, and you can label your notes with keywords, so you can find related topics easily. Evernote also has a library of templates, which you can use to get a jump start on your file organization.
Another handy feature is the Evernote Web Clipper app that allows you to save web pages and articles while you're doing research. This way, you can save the article for later, without actually having to open the Evernote app.
While you can do a lot with the free version of Evernote, there are a few reasons why you might want to upgrade to a paid version. If you'd like access to your notes offline, to sync your notes across more than two devices, or to use Evernote for more than just your writing life, upgrading to premium might be worth it for you.
Power Tip: Melissa Gouty, who writes three to five articles every week on Medium, uses Evernote to organize the large amount of reading and research she does. One of her tips for getting the most out of Evernote is to pair the app with a highlighter browser extension to mark key passages in online documents she reads, before saving the article in Evernote. Then, when she comes back to that article later on, the article will still be highlighted. This tip saves her time, whenever she's conducting research.
Alternatives to Evernote: Google Keep, Google Docs
2. Best for Organizing a High Volume of Projects: Trello
If you find basic to-do lists aren't cutting it for you, it may be time to upgrade your project management system. This is especially valuable if you frequently collaborate with other writers, or even if you just have many projects going on at once. Among my writer friends, Trello was frequently mentioned as a flexible but sophisticated list-making application to help with these kinds of tasks.
To use Trello, you create tasks and move them between columns to get a visual on the status of various project aspects. For example, you could have different columns indicating a task is "to do," "in progress," or "complete." Keep your tasks in one place if you like, or spread them out over a variety of different boards – it's up to you.
If you use Trello mainly for a solo writing business, the free version will probably be fine for you. However, you'll probably need to pay for it, if you plan to use it across a team.
Power Tip: Virginia Gause is a copywriter and web designer who uses the free version of Trello to keep track of all her projects. One of her hacks has been to create a client onboarding process list with project files attached, so she can make sure to cover all the key points when she's bringing in new clients. She also creates a board for each client and invites them to the board, so she can keep them updated on her progress in real time. This helps keep the communication flowing between Virginia and her clients with minimal hassle.
Alternatives to Trello: Monday, Asana
3. Best for Tracking Time: Toggl
A question all freelancers ask sooner or later is, "How much should I charge for my services?" But, whether you charge by the hour or by project, you can't know the answer to this question without having a way to track your time. To help with this task, Toggl was the clear winner among the writers I spoke with.
Toggl is extremely easy to set up. Literally, all you have to do to begin tracking your time on a specific project is name the project and press the "play" button. You can also name tasks and track those specifically and categorize your projects under different clients. It all adds up to a clear breakdown of how long each task is taking you.
What makes Toggl especially practical for writers who struggle to remember to use tools consistently is the "reminders" feature. I've set mine up to send me a reminder every morning at 9:15 a.m., so I can remember to start tracking my work.
Like the other tools, you may well find the free version is perfect for your basic needs. However, to use billable rates and many of the other more sophisticated features, you may need to upgrade.
Power Tip: Jen Adams, direct-response copywriter and managing editor at the Professional Writers Alliance, uses Toggl to help her manage her all-too-precious time. Jen says she is careful to label projects and assign them to the right client, so she can get an accurate overview of her workweek, available in the project reports. After all, knowing whether a project took her 10 or 25 hours is crucial information to help determine whether she wants more work with specific clients.
Alternative to Toggl: Clockify
4. Best for Billing Clients: Wave Accounting
When it comes time to send invoices to clients for your work, keeping this financial information organized couldn't be more important. Wave Accounting offers an impressive free platform for small businesses. It allows freelancers to create professional invoices, organize expenses, and easily track outstanding invoices all in one place.
It truly is free, with fees only coming into play when you use Wave to accept credit card payments. With an account, you can create elegant invoices with your company's logo and brand colors, which helps you present yourself as a true professional. With Wave's free mobile app, you can also take pictures of receipts to keep track of expenses, which is, of course, useful for tax purposes.
Unless you already have an invoice system you love and use, it probably makes sense to give Wave a try, since it's free and made with small-business owners in mind.
Power Tip: Joyce Hollman, who does content strategy and online marketing for health and wellness businesses, swears by Wave. She says it's so convenient, it has even convinced some of her clients to pay her electronically. According to Joyce, one thing about Wave that may not be obvious to new users is the "Reports" link on the left-hand side of the dashboard, which includes several options to dig deeper into your finances. All these reports, she says, can be helpful during tax time, or just to get a better handle on your business finances.
Alternatives to Wave: Freshbooks, Quickbooks
5. Best for Collaborating with Others on Writing: Google Docs
Depending on what kind of writing you do, you may need to collaborate frequently with others. If so, Google Docs can be a big help.
Google Docs is quite well-known. But, if you haven't used it, you should definitely give it a try. Totally free, it allows you to share documents as links and give or receive feedback in real time. You can, for instance, share a document and ask a client to use the comments feature (or suggested edits) to solicit feedback. Compared to sending Word documents back and forth, Google Docs is a much quicker process, once you get the hang of it.
Another huge advantage of Google Docs is that you can never lose your work – everything is saved automatically. If you've ever lost a document after hours or even weeks of work on it, then you know how important that is!
All in all, Google Docs is a great and easy-to-set-up platform that can be very helpful for documents and projects where a lot of collaboration happens.
Power Tip: I work as a content strategist, and I'm constantly sharing documents with writers using Google Docs. The "version history" feature in Google Docs is particularly handy, if I'm trying to track down something that got deleted. To restore a deleted passage, I can simply check the history of the document, see all previous versions of that document, and copy and paste the passage I'm looking for into my newer version, so that nothing gets lost.
Alternatives to Google Docs: DropBox, Microsoft Word
Your Organizational Challenge: Try Out One New Tool
There's no shortage of online applications and tools to help you organize your writing life. At times, it can even get a little overwhelming! That's the great thing about these five tools – they've already been tested and approved by writers, saving you some of the trial and error.
While you certainly don't need to start using all of these tools right away, incorporating just one of these tools into your writing routine can make a huge difference in your productivity and efficiency later on.
So, here's my challenge to you – and to myself, as well. Think about the biggest organizational weaknesses in your writing business at the moment and explore some of the tools on this list. Once you've found something you'd like to try out, commit to using it for at least one month.
At the end of the month, take stock to see how much you benefitted from it.
Ready to start? If so, leave a comment down below about which new tool you might want to try over the next month.

The AWAI Method™ for Becoming a Skilled, In-Demand Copywriter
The AWAI Method™ combines the most up-to-date strategies, insights, and teaching methods with the tried-and-true copywriting fundamentals so you can take on ANY project — not just sales letters. Learn More »

Published: August 5, 2020