Write a Sample of This Short-Copy B2B Project … And You Could Earn $200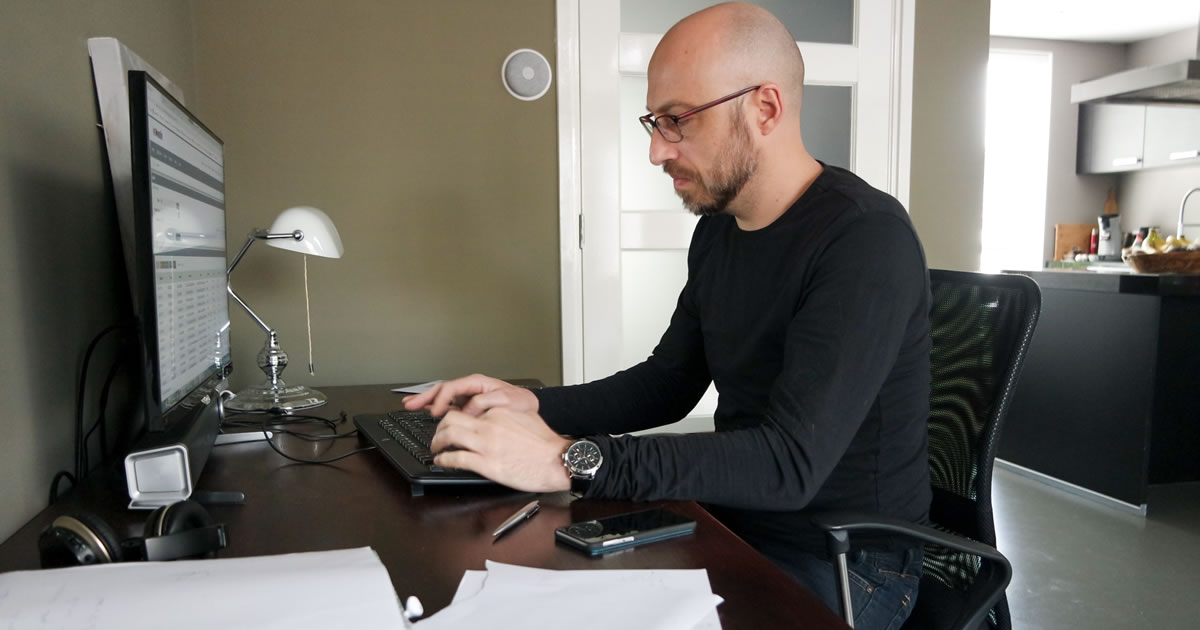 I admit it. When it comes to copywriting, I'm a sprinter, not a marathoner. Although I take on long copy projects, I much prefer shorter assignments I can finish quickly — ideally, within a day.
So, when writing for Business-to-Business (B2B) companies, what types of projects fit this profile? Well, there are website product pages, sell sheets, online ads, and blogs posts. Most of those come in at under 800 words. (With a few exceptions.)
But the short copy project that trumps them all is email.
Writing email copy for B2B companies is, by far, my favorite type of gig. And for good reason. These projects are usually short and they tend to pay very, very well.
Why?
Let's start with the length …
It's rare that you'll receive a long email packed with emotionally-charged copy from a B2B company trying to convince you to buy. That because these companies typically have long selling cycles involving several steps. So most emails are designed to simply get you to take the next step, like downloading a white paper, for example, or agreeing to a call with a sales rep.
You don't need long copy to accomplish that.
Don't get me wrong. Short copy doesn't mean easy. It's an art to create a highly-persuasive message using just a few hundred words. (Something you can learn how to do, by the way, if you're interested in writing email copy for B2B companies.)
Now, let's talk about money. Why are B2B companies willing to pony up big-time to hire a good email copywriter?
B2B companies are having a love affair with email marketing right now. They use it to generate leads, follow up on those leads, build relationships with their target audiences, and sell their products and services. According to the DMA, these companies will spend 50% more on email marketing than last year. So there's a lot of money being poured into the pot!
B2B companies also know that the more compelling and persuasive their emails are, the better results they'll get. They want higher open rates (from better subject lines), higher click-through rates (from better email messages), and higher conversion rates (from better "reply form" landing pages). Why? Because a boost in any of these metrics can mean substantially more sales and revenues.
Here's a typical example:
Say a technology company launches a new gizmo. They want to encourage prospects to visit their booth at an upcoming trade show to see that gizmo in action. So they hire you to write a series of emails to encourage their prospects to stop by their booth, perhaps using a special offer such as a 20% discount coupon.
Clearly, the more effective those emails are, the more prospects will come, see the product, become interested, and buy.
It's no wonder companies are more than willing to pay a professional rate to a top-notch email copywriter. They know that investment is likely to pay off in better results. Trust me, they won't be scouring the internet for cheapo writers.
So those are a few of the reasons why writing email copy for B2B companies is such a high-paying "short copy" gig. Now it's your turn …
Write a B2B Promotional Email … And You Could Get a $200 Prize
This could be your first paid freelance copywriting job!
I'm going to brief you on a B2B copywriting assignment, right now, and, if yours is one of the best three submissions, we're going to award you $200.
Not a bad payday for 83 words!
We're doing this because we want you to have immediate, hands-on experience with writing B2B emails.
Here's How It Works …
I'm going to brief you on the job, just like a real client would.
Once you've written your copy and gone through a few drafts to make it the best it can be, you'll submit it to us (instructions below).
Think about it. Whether you're one of our three winners or not, this is a professional copywriting project you can put in your portfolio!
And it's a great opportunity to get a sense of what it feels like to be given an assignment to write copy for a real client.
Let's get started …
Here's Your Assignment as the Copywriter …
You've been hired by the Colderline marketing director to help write an email as part of a campaign for a new commercial freezer.
Colderline (a made-up name) will be exhibiting at an upcoming National Restaurant Association Show. You are writing an email inviting independent restaurant owners attending the show to visit their trade show exhibit, Booth 323.
As an enticement, the email will offer a 20% discount coupon good for six months. To get that coupon, the restaurant owner will need to click a link in the email, which takes them to a landing page with more details. They can then pick up their personalized discount coupon at the trade show booth.
You can assume the restaurant owners are familiar with the restaurant show and the Colderline name, but not this new product.
For the email, there will be a headline of 8 words or less that appears at the top of the body of the email itself.
Then a photo of the freezer, then up to 75 words of text, followed by a button for readers to click to learn more.
Don't worry about the photo or the More Info button. And don't worry about the email subject line.
Your task is just to write:
Up to 8 words for the headline.
Up to 75 words for the body text.
Basic Product Info …
Your client will always give you some briefing information like this, whatever you're going to be writing.
The product name is: Colderline Single-Door Freezer
Target Audience for this email: Independent restaurant owners
Product: This is an upright commercial single-door reach-in freezer
Features:
29" solid door commercial reach-in freezer
Stainless steel interior and exterior
Two locking heavy-duty wheels; pre-installed 3" casters allow for easy movement when cleaning
Insulated self-closing lockable door
3 corrosion-resistant adjustable shelves hold up to 90 lbs. each
Ultra-cold, down to -10 degrees
Dimensions: 29"L, 32"D, 82"H
Capacity: 23 cu. ft.
NSF Compliant, ETL Sanitation, ETL US and Canada
What's unique: Hold ultra-low temperatures down to -10 degrees in the Colderline commercial freezer to keep frozen ingredients or prepared foods ultra-cold in even the hottest kitchen. Whether you are storing ice cream or frozen foods, this freezer will meet the needs of the highest-volume bakeries and restaurants. Colderline reach-in freezers feature the best price-to-performance ration in the industry. This unit uses HYDRO-CARBON R290 refrigerant, which is environmentally friendly and more efficient than R134a/R404a refrigerant.
Important Tips
The Target Audience is independent restaurant owners (not franchisees of restaurant chains). Many of these restaurants are family businesses, and their restaurant is more than a business, it's their life. They work long hours, they're busy, and they are on the lookout for ways to be efficient. They also need to keep costs down.
Remember, your task for this email is to encourage them to visit the Colderline Booth 323 at the National Restaurant Association Show and see this new product when they're at the show.
Submission Details
Your submission needs to be dated by 11:59 p.m. EST, June 19, 2020.
Only one entry per person.
Remember, the real value here lies in the practice, and in having a piece of writing for your portfolio, so make this all your own work.
Following the guidelines from a client is very important. So any submissions that do not follow these guidelines will more than likely be removed from consideration.
We'll then announce the three winners in The Writer's Life. When? That depends on the number of entries. But we should have our winners selected within a couple of weeks.
I look forward to seeing your work!
If you have any questions, post them in the comments.

Writing Email Copy for B2B Companies — Your Complete Guide to Writing and Winning These Profitable Projects
In the world of B2B (Business-to-Business), there's an often-overlooked writing specialty with massive demand for short projects that are easy to learn and fun to write: Writing Email Copy for B2B Companies! Learn More »

Published: June 16, 2020