An SEO Checklist for Your B2B
Copywriting Website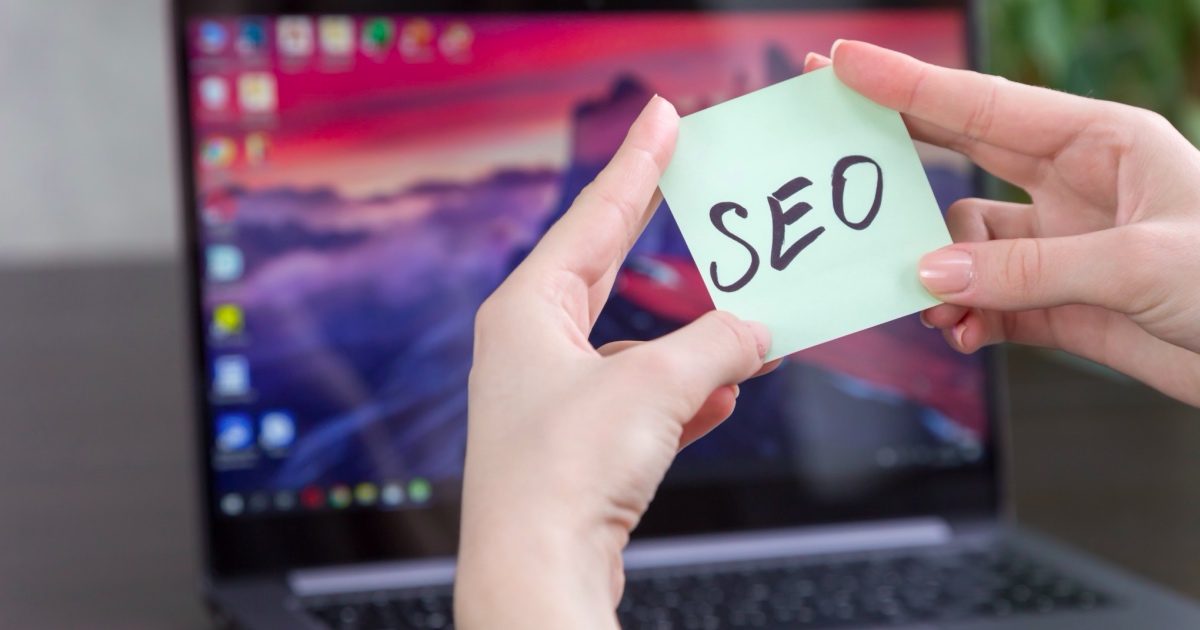 Today we will be discussing SEO for your freelance copywriting website. But don't worry, this will not be some tech-laden article that will cause your eyes to glaze over. Most people simply assume that SEO is ridiculously complicated and super expensive as well. The truth is that for a "normal" freelance website, the whole SEO process is pretty simple.
As Google has updated and modified its search algorithm over the years, SEO strategies have had to evolve as well. The internet has been, and always will be, a numbers game. The more people who can find your website, the more potential clients for you.
There are two ways to get traffic to your website, either PPC or the SERPs. The big difference is that for PPC (Pay-Per-Click ads), you will spend money, while the SERPs (search engine results pages) cost you some time.
Sounds pretty simple, right? So, let's get started.
The Google Algorithm Revealed
Many, many people think the algorithm score is based only on content and keywords, but that just isn't the case. "Content is king" is not a 100% true statement anymore.
There are three main components to the algorithm. Since many of us are copywriters, thinking of SEO as another "three-legged stool" model to follow might be helpful.
The three core components to your SERP score include:
Technical SEO — Mobile-friendliness, page speed, internal links, fonts, and security get covered here.
Off-page SEO — Here, we have external links to relevant sites, guest posting, and the age of the website.
On-page SEO — This includes your content, keyword and usage, images, and meta tags.
The SEO Basics Checklist covers these three key components, allowing you to get the best possible SERP score for your web pages. Since this is a checklist, not a complete how-to-guide, these are the basics.
Technical SEO
My preference is to always start with the technical stuff. Errors in the site design or architecture affect the SERP score of every page of your website. Cleaning up technical mistakes in your site template will give your score the most significant improvement in the shortest time frame.
Mobile Friendly — This is step one. Follow this link to check your site's current mobile-friendliness level: https://search.google.com/test/mobile-friendly. Once there, simply enter your URL and click the "Test URL" button.
Page Speed — Google wants your website to load within two seconds. Follow this link to check your website: https://developers.google.com/speed/pagespeed/insights/ and enter your URL into the search box. The goal is 90 or higher for desktop and mobile versions of your site.
You will get a list of issues that affect your speed. Make the necessary corrections, especially if there is any mention of "alt tags" for your images. Alt tags describe the photo when your visitor is using a text to speech editor.
Website Security — Everyone knows that you have to be "https" now, right? Okay, great. If your site collects personally identifiable information (name, email, phone number, call/meeting scheduler), you must have a privacy policy in place. If there is any chance of visitors from the EU, then there is a GDPR requirement, or "cookie consent device" also required.
Internal Links — All of your site pages need to be accessible within two clicks from the homepage. This linking structure makes it easy for the spiders to crawl your site from beginning to end, indexing every page.
Off-page SEO
This component, like website age, takes time, and there is just no way around it. Here is where all your social media postings and link exchanges will pay off with big dividends. The best advice here is to focus your social media energy wherever your clients are. Develop a content schedule and strategy and then follow it. Rabbit holes can be easily avoided by sticking to the plan.
On-page SEO
We have arrived at the content and copy portion of the checklist. Since most of us have become highly trained copywriters (thanks again, AWAI), the page copy/content will be excellent.
So, the focus needs to address the other on-page elements that will affect your SERP score.
Meta Description — The meta description is valuable real estate, since it shows up on the SERP page, directly under the link to your site. You have 160 characters, including spaces, to grab the searcher's attention.
Keywords — You can only enter ONE keyword (copywriter, marketer, editor) or ONE keyword phrase (B2B copywriter, freelance copywriter, case study writer) per page. Using a phrase allows you to target potential clients better. The downside is they can make your copy seem forced, or sound unnatural at times.

Keyword Phrase Tip #1 — Create a signature using the phrase, just like email, and "sign" every page that you build.

Like: Curtis Dennis
Your Freelance B2B Copywriter

Keyword Phrase Tip #2 — If your template allows for a tagline box, use it to include the keyword phrase.
Example:
Curtis Dennis
Freelance B2B Copywriter for the Construction Industry

You now have two keyword phrases on every page you build, without affecting the flow or readability of the page.

Keyword Usage — While there is no precise formula for keyword usage, research suggests that the keyword spacing should fall somewhere between every 150-250 words. When reading the copy aloud, if it sounds like the keyword is being overused, then it probably is.
Page Fonts — While everyone has an opinion about web fonts, here is the truth. For every different font family included on a page, the visitor's browser has to load another complete set of fonts via the CSS. Multiple font sets can slow down your page load speed dramatically. If you must use more than one font style, follow this link to see Google Supported Fonts.

Images — With image search continually growing, every web page should include at least one photo. Images without proper editing will slow down that page load speed again.

Resize or scale the images down to the proper size needed for the page. Without resizing, the browser will have to rescale the image to display correctly. This one missed step can double or triple your page load time, meaning you missed the two-second rule.

Slideshows are neat, but not in the header. The same issue about speed exists here: since the browser is loading the slideshow, the rest of the page has to wait again.
Every image is allowed to have a caption and description, another useful spot for your keyword or phrase. Make the image a link, and it has become a two-for-one deal. Google also wants a minimum of one contextual link per page, so this is an opportunity to create one.
You should be using alt tags for every image … remember those visitors who are using a text to speech editor. I know I mentioned alt tags earlier, but they are that important.
Videos — If you use videos on your web page, disable the auto-play feature. With the video and the page trying to load at the same time, you will miss the two-second page load requirement.
Video Bonus Tip — Add the text option to your videos. Visitors with hearing impairments will then be able to see the spoken words.
And that brings us to the end of the SEO Basics Checklist. The spiders will be looking for these specific items when crawling your website. The more of them found to be in place, the more your score will improve. Meaning more potential clients will be visiting your site very soon.

The AWAI Method™ for Becoming a Skilled, In-Demand Copywriter
The AWAI Method™ combines the most up-to-date strategies, insights, and teaching methods with the tried-and-true copywriting fundamentals so you can take on ANY project — not just sales letters. Learn More »

Published: June 11, 2020