Top-Paying B2B Copywriting Gigs in a Down Economy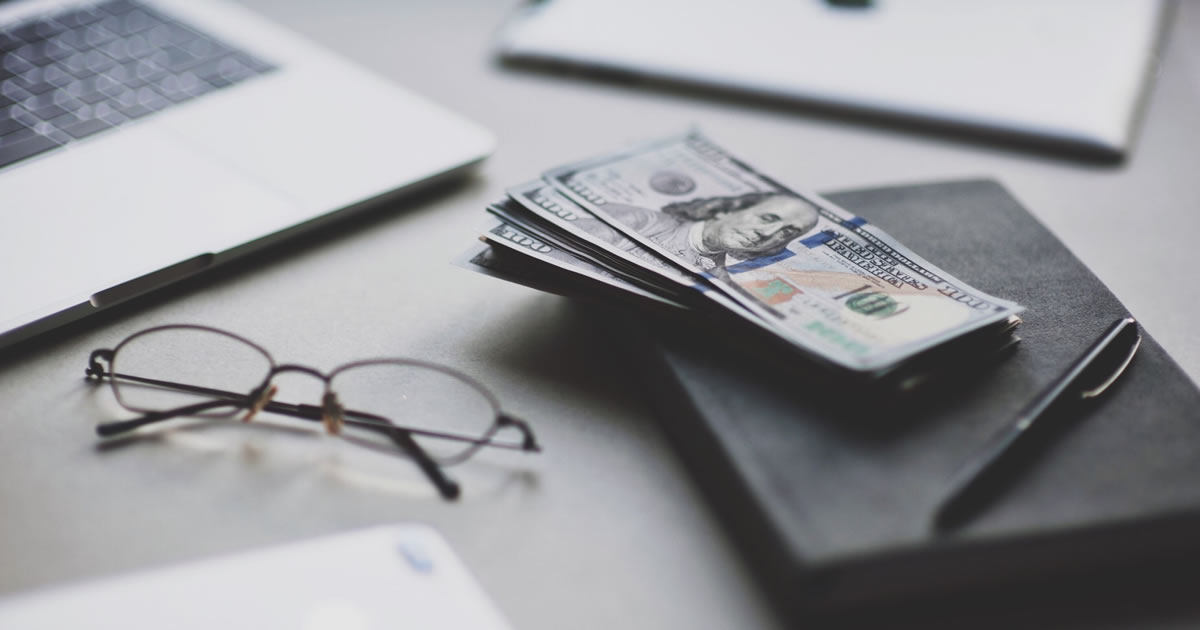 As I write this, I have no idea what the coming months will bring. Chances are, we're heading for a down economy, at least for a few months. So, you may be wondering what types of marketing projects Business-to-Business (B2B) companies will need your copywriting help on.
Where are the gigs? What are the gigs? Which pay the most?
I've been a B2B copywriter for more than two decades. I've weathered my share of economic storms. Here's my take on what the most in-demand and best-paying copywriting gigs will be for the next year or so.
1. Email marketing
When times get tough, B2B companies gravitate to those marketing activities with the highest ROI. Email marketing has consistently proven to deliver in terms of leads and sales. In fact, survey after survey has shown that B2B marketing directors consider email to be their most reliable performer. So, those who can write effective B2B email copy will in demand.
Don't have that skill set, yet? Learn it! There's no better time than now to build your email copywriting muscle.
2. White papers and e-books
I'm rewriting a white paper right now for a training company. It's about how project leaders can work effectively with their teams. Why was I hired to rewrite it? Due to these days of social distancing, most of the content is no longer applicable. The rules have changed. The old white paper is now useless as a bait piece in lead-generating campaigns.
You can expect B2B companies to be rethinking the "free offers" they use in lead-generation: webinars, e-books, white papers. Some will want them rewritten. Many others will want brand-new white papers and e-books.
And want them fast.
If you're a B2B copywriter who knows how to plan and write these documents, you can do well. The average fee for these types of projects is in the $2,500-$7,500 range.
3. Subscription-driven companies
Many software firms, including most SaaS companies, operate on a subscription basis. Usually, they offer a version of their product for free and then target a campaign toward you — usually with emails — to get you to subscribe to the paid version.
But software isn't the only type of subscription-driven company. One of my clients is in the newsletter business where his clients subscribe to the service each month.
These companies focus on two things during tough times: Keeping subscribers, and converting "frees" into "paids."
Keeping subscribers typically involves emailing, sending e-newsletters, and blogging. So, these B2B companies will be looking for those who can write engaging emails and content.
On the prospect-acquisition side, these companies will be doubling their efforts in converting prospects — from free trial offers and free version users — into paying clients. That goes back to email copywriting skills. If you can write emails that motivate these prospects to subscribe, you're going to be in high demand.
4. Sales materials update
Due to COVID-19 and its eventual aftermath, many of the sales tools B2B companies are using are going to be out-of-date (if they aren't already). There's going to be pressure from sales teams on marketing to create new sell sheets, brochures, web copy, slide decks, model emails, and scripts.
Marketing teams won't be able to keep up. So, they'll be looking for B2B copywriters who can craft effective sales messages for these documents.
5. AI chatbot copywriting
Chatboxes on websites that featured an artificial intelligence "bot" used to be a joke. The responses they gave to many enquiries were often irrelevant, wrong, or even comical. As a result, B2B companies stayed away from them.
Not anymore.
These days, AI-driven chatboxes have come into their own. It's possible to have a detailed conversation and not even realize you're chatting with a bot. Now, B2B companies are going the other way and rushing to integrate AI chatbox features into websites and landing pages. They see it — and rightfully so — as a means of increasing prospect engagement and conversions.
But here's the problem. AI can't write persuasive copy.
For chatboxes to work, B2B marketers need conversational, and in some cases, persuasive scripts tailored to a multitude of scenarios. That requires a LOT of copy.
So, get up-to-date on chatbox copywriting for B2B companies. There's a lot of good-paying work coming up for you.
6. Long-form blog posts
Over the past three to four weeks, I've written more COVID-19-related blog posts than I can count. Increasingly, B2B companies are using their blogs to communicate with rattled customers and provide solid information, education, and support.
My guess is, the business of writing long-form, well-researched blog posts for B2B companies is going to continue to boom. The only change is, your clients are going to want you to turnaround these projects faster. You'll also need to be able to quickly respond to requests for articles on new topics … so new, good information is hard to find. (You'll need your research skills.)
Can you write a compelling and "meaty" article that engages business buyers? Can you do it quickly, say, within a week? B2B marketing directors will want to talk to you.
7. Small, growing companies
During a down economy, big companies tend to bring more work in-house. After all, they have a marketing team. Small companies, however, often don't have that option. They need to double-down on their marketing efforts to keep customers and acquire new ones. Yet, they don't have the in-house resources to do that. In addition, they need to cut costs — and advertising agencies and design firms are expensive.
Enter you, the B2B copywriter.
You can help small companies produce the marketing communications they need to generate leads and maintain (or, ideally, grow) sales. And your professional rates will be far cheaper than other options.
In fact, this is the ideal time to land a small company client and become their go-to copywriter. Small companies tend to be loyal, so you might end up with a client that sticks with you for years. (Did someone say retainer?)
Okay. Those are my predictions of where the opportunities are going to be in B2B copywriting this year. I can't guarantee I'm right, but my 25 years' experience is telling me those seven areas are where the money is going to be spent.
Are you ready? Brush up on your B2B copywriting skills. Then, jump in and land some of this fun and lucrative work.
Do you have any questions about getting started as a B2B copywriter? Let us know in the comments so we can help.

The AWAI Method™ for Becoming a Skilled, In-Demand Copywriter
The AWAI Method™ combines the most up-to-date strategies, insights, and teaching methods with the tried-and-true copywriting fundamentals so you can take on ANY project — not just sales letters. Learn More »

Published: April 23, 2020