5 Short, Simple Writing Projects You Can Build a Career (And a Nice Lifestyle) On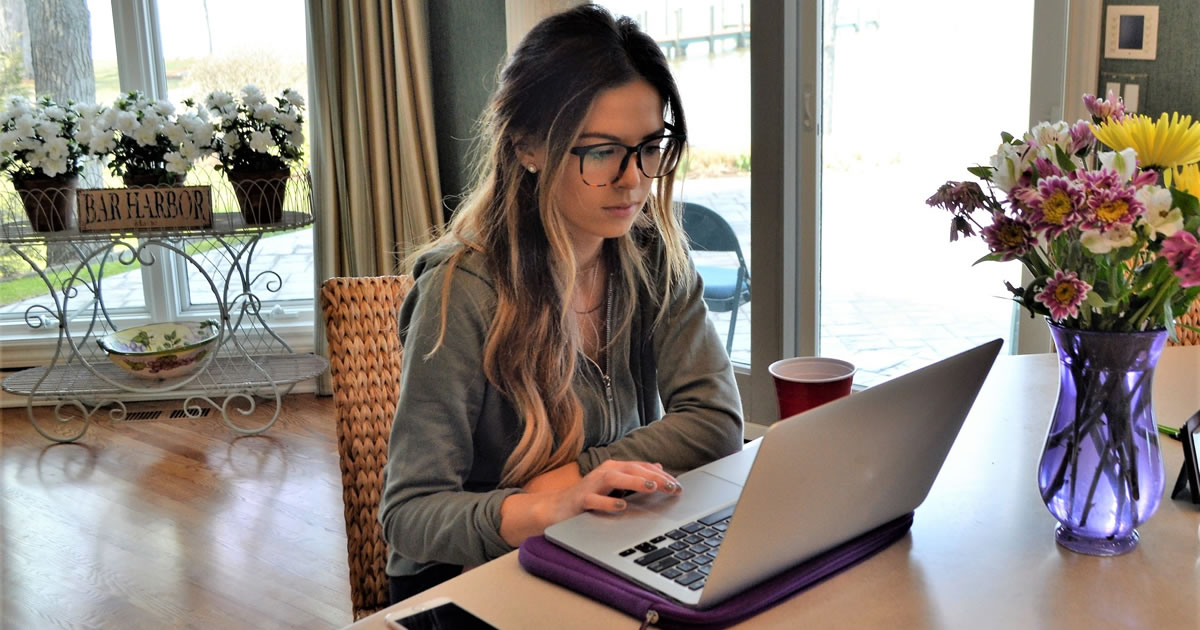 Is it difficult to make a living writing for the Web?
That's a question I've been asked a time or two.
And the truth is, it can be hard work at the beginning, lining up your first clients and landing those first projects.
But the need for writing on the Web is vast.
It's just so huge, it's hard to describe.
Right now, the demand for more web writers is critical, as spending for online marketing is hitting historic highs.
And a lot of the writing that businesses need you to do isn't difficult. Often, they're after short, simple messages that convey information clearly and without being boring.
In fact, there are quite a few projects that pay decent money — $100 to $500 or more (a lot more) per piece — and that don't take a lot of time to write.
They do require skill, but once you have that nailed down, you can make a good living writing simple projects of the "there's more where that came from" variety. These are fun, stress-free projects you can build your whole business around if you choose.
Simple Project #1: The Email Newsletter
Email newsletters play an important role for a lot of companies.
Through an email newsletter, a company can offer its prospects and customers something of value. It can communicate with them on a regular basis, demonstrating expertise, sharing useful information, and staying top of mind.
Email newsletters can take on a variety of formats.
Some companies send out a single article that may run 500 to 800 words. Other companies send out excerpts and links to each article they published on their site during the week. Still others use more of a mixed media format, maybe including a Q&A, some commentary on industry news, and a featured piece.
No matter the format, once you've mastered the skill of writing engaging editorial copy, you can expect to craft the contents of an email newsletter in 4-16 hours. It might take you a half day; it might take you two days.
And email newsletters can pay anywhere between $400 and $1,500 per issue … sometimes even more.
Even at the low end, if you write one per day, you'll be entering six-figure territory.
Simple Project #2: The Landing Page
Companies use landing pages for all sorts of reasons. To drive traffic to their site. To grow their email subscriber list. To make a sale.
Landing pages can be integral to a company's growth. Which means they'll value a writer who can craft an effective one.
Landing pages are often very short … sometimes 125 words or less. They can also be longer, running 1,500 words or more.
Once you've nailed down the key points to writing an effective landing page, like email newsletters, you'll often be able to complete one in two days or less … sometimes in as little as a half a day.
For a lead generation landing page, you can expect to be paid $500 to $1,500. If your landing page is making a sale, you would charge even more.
Again, even at the low end, if you tackle one of these projects per day, you could bring in six-figures over the next year.
Simple Project #3: The Product Description
How many product pages do you think Amazon has? True, Amazon is a monster. But how many e-commerce sites are out there? Each with dozens, if not hundreds, of product pages and descriptions.
That's a lot of writing.
And on each of those pages, a well-written product description is essential. Once a visitor has reached a product page, it's the company's sale to lose. And a poorly written product description is one of the reasons people decide not to buy.
But a well-written product description will mean more conversions. More sales. A healthier bottom line.
Product descriptions often run just a line or two long. A couple of short paragraphs at most. Once you get the hang of them, you can write them at a pretty good clip. And you can expect to get paid $25 to $100 for each one.
For full-on product pages, there's more writing, but the pay is higher. If you optimize for SEO, you can ask $250 to $1,000 per page.
And again, you can probably wrap that up in a half day's work …
Simple Project #4: Core Website Pages
Homepages … About pages … category pages … these pages are all essential to a well-functioning, easy-to-navigate website.
And companies will pay handsomely for a writer who knows how to go about crafting these kinds of pages.
Homepages typically have fewer than 500 words of copy on them. A normal fee for a well-crafted homepage is anywhere from $500 to $3,000. That makes sense when you think about it. A website homepage is like the lobby of a hotel. Nice hotels put a lot of money into making their lobby areas look and feel amazing. Smart companies will do the same for their homepages.
Category pages are equally sparse in terms of copy. They don't command quite the same fees, but you can expect to be paid in the $500 to $1,000 range per category page. That's not so bad, considering you're still in half-a-day's work territory.
Simple Project #5: The Blog Post
Blog posts are the workhorses of websites. They build authority and raise awareness. They attract traffic and earn social media shares.
Companies that maintain a healthy, regularly updated blog can expect more traffic (by a lot), more leads (also by a lot), and more sales over websites that don't use a blog.
A typical blog post runs between 500 and 1,200 words and can take between 2-10 hours to write. Companies pay anywhere between $100 and $1,000 per blog post. So, lower than what we've seen so far. But the great thing about blog posts is companies need them week-in and week-out. Sometimes, day-in and day-out. Which means, if a company likes your writing, they will keep sending work your way.
That can save you a ton of time in terms of marketing your services. And if you're writing four blog posts a week for $500 a post … well, you're within winking distance of six-figures. Not too bad.
Web writing, once you get a rhythm, can provide any writer who has solid communication skills and an understanding of any one of these projects, with a nice steady income, a low-stress lifestyle, and work that is fun and fulfilling to do.
So, is it hard to make a living as a web writer?
No … not if you focus on short, simple projects like these!
If you have any questions on how to get started as a web writer, please ask in the Comments so we can point you to other resources.

The AWAI Method™ for Becoming a Skilled, In-Demand Copywriter
The AWAI Method™ combines the most up-to-date strategies, insights, and teaching methods with the tried-and-true copywriting fundamentals so you can take on ANY project — not just sales letters. Learn More »

Published: July 15, 2020