Top 3 Things to Do First to Get Your Writing Business Up and Going While You're Stuck at Home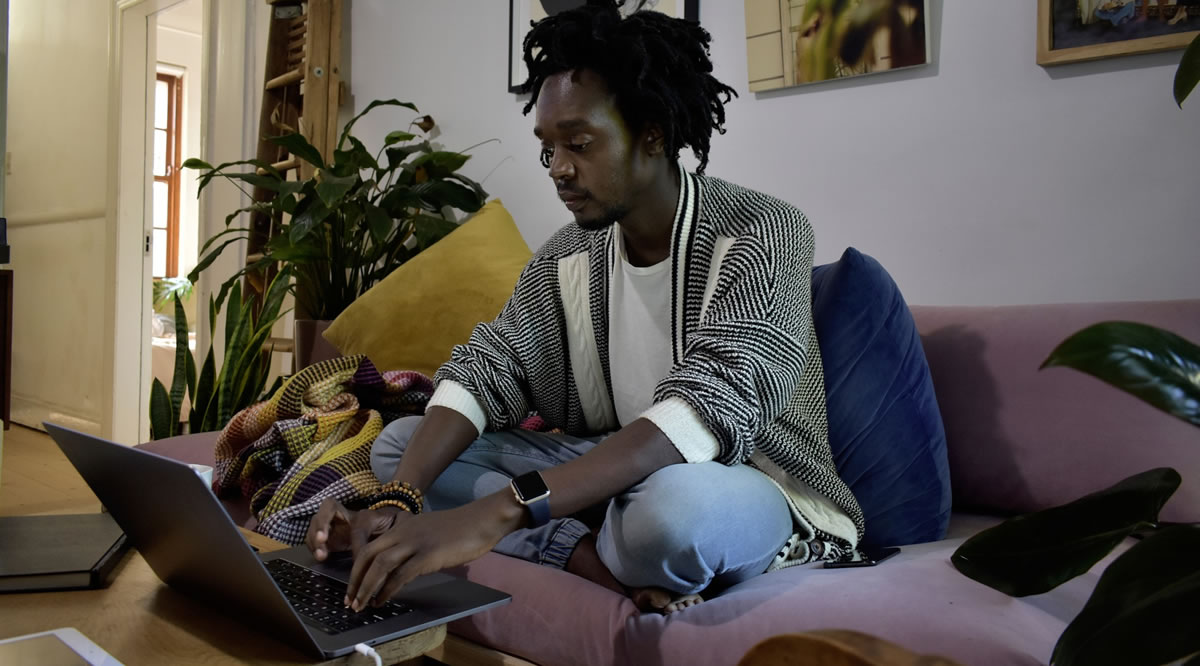 One of the weird upsides to pandemic living is that you end up doing things you never expected you'd do …
And they turn out to be heaps of fun …
Which sets you on a positive course to enjoy life more fully …
Even though you never anticipated something so vanilla-simple could lead to something so full-belly gratifying.
That's how the world of paid writing is right now. Loads of people stuck at home with time on their hands are turning to copywriting and finding it to be everything they've ever wanted.
Loads more are eyeing it like a kid eyes a double-decker ice cream cone.
But — to keep with our ice cream theme and ensure you run to your freezer at the end of this article — what about all the risks? The brain freeze that paralyzes your thoughts? The sugar-high that energizes you in ways spinach never will?
Or, worst of all, that unquenchable desire for more … more … more!
Here's the thing, cold dairy metaphors aside: Paid writing as a career really can be everything you want it to be. You just have to get past that initial stumbling block of getting started.
And, assuming you're stuck at home like most of us, there's no better time to start than right now.
So here are the top three things you can do to launch your paid writing career during an ongoing pandemic without ever leaving the house …
#1: Dig out your neural pathways. There's nothing particularly magical about learning the art of persuasive writing, or copywriting. It's the writing skill that gets you paid the most, and the fastest. You'll learn it best and quickest if you take AWAI's Six-Figure Program for Accelerated Copywriting.
So do that, because there's no question it'll give you the skills you need to write for clients for large fees.
But as far as getting your writing business started, you need to create your own ongoing system of education. A practice routine, so to speak.
It has to be regular and it has to be easy.
One of the most useful functions of our brains is the way consistent practice at something can deepen the neural pathways that need to fire in our brains to make that thing happen.
Kind of like a worn path through the woods — the more you travel it, the clearer it gets.
Once you learn those skills from The Accelerated Program, you don't want to lose them. So the best way to refine and sharpen your new persuasive writing abilities is with daily practice. Three approaches I recommend are:
Write daily till you hit a certain word count. (Start with a minimum of 350 words a day and work your way up to 1,000.)
Subscribe to the email lists of clients you'd like to write for and take the time to read each daily email. Better yet, copy the emails out by hand. Even if email writing isn't your main goal, you'll still hone the rhythm and relatability found in most good copy.
Review the lessons in The Accelerated Program (or whatever program you've moved on to next), and teach each one, out loud to someone else. Could be your kid, or your grandma, or even your dog. As the saying goes, once you're able to teach something, you've really internalized it.
Pick one of these three skill-building techniques and do it every day without fail, at the beginning of your writing work time. It will build you into a routine that includes steady learning and polishing, both of which are skills you need for the long-term as a money-making writer.
#2. Borrow and steal. A lot of new writers get tripped up by the idea of setting up a professional website. So, let's make it easy: don't. Not yet, at least. That's a big and important step that isn't necessary when you're just starting out and looking for your first paying clients.
By "borrow and steal," I mean borrow someone else's site … and steal another writer's approach. It's as simple as going to LinkedIn (a site that is all set up and ready for you to hop on for free) and then set up your profile.
Because you're home and you've got time on your hands, start by looking at the profiles of other copywriters who are doing what you want to do someday. Maybe they work in the niche or specialty you're in.
Maybe they only write part-time while homeschooling their children, or they have day jobs and do their writing on the side.
Find a few profiles that appeal to you and model your own profile after theirs. Obviously you won't be completely stealing their content; that's wrong. Besides, you have your own story to tell with a background that's unique to you.
But you can learn a lot by looking at the profiles of others and assessing how they present themselves in different industries, and incorporating certain keywords and phrases from their pages into your own.
#3. Pick a grabber-reacher. A while back, my kids nabbed the grabber-reacher their grandparents kept on their back porch. They snuck it home to access everything that was out of reach to them.
Though I may have fumed when I discovered this, I also marveled at just how much [of a mess] they were able to accomplish in a short period of time.
More impressively, after the grabber-reacher was confiscated and returned to its spot on the back porch, my kids were emboldened and no longer needed it to access treats and sweets from high points; they were no longer fearful of going after things themselves via high jumps or stacked chairs.
Which brings me to the all-important task of reaching out to your first potential client. You need to make it easy on yourself, and you need to just get it done.
And after you've done it once, you'll marvel at how easy it is to contact buckets of clients after you get past that first one.
The easiest "client grabber-reacher" for new writers is undoubtedly the copywriter jobs board DirectResponseJobs.com (you get free access once you've taken The Accelerated Program). It's ideal because the jobs are all there right in front of you and all you have to do is fill out and submit your profile.
Other ways to go about it are to:
Reach out to people you know with businesses, like friends and family members or your dentist or accountant and ask if they need marketing copy.
Pick a few of your favorite businesses and send an email or make a phone call. Start by asking if they hire freelance writers to help with their marketing content.
Ask your personal circle of friends or business contacts to refer you if they hear about anyone with copy and marketing needs.
These are all things you can do from home in just minutes each day. Just make contact with one potential client, and from there have a phone call or exchange emails. You don't even have to land a writing job with them to get the benefit of marking that "first contact" moment off your list.
And after you've done it once, you'll be able to do it over and over again till the paid jobs pile up in your lap.
To recap: While stuck at home but ready to go big with your writing business, make sure you
Create a regular practice and learning routine
Set yourself up online
Make contact with one potential client
And after that initial groundwork is in place, the rest is as easy as pie (a la mode). Just repeat Steps 1 and 3 till you're making the income you want and enjoying the freedom you crave.
Do you have any questions about getting started as a copywriter? Please share with us in the comments so we can help.

The AWAI Method™ for Becoming a Skilled, In-Demand Copywriter
The AWAI Method™ combines the most up-to-date strategies, insights, and teaching methods with the tried-and-true copywriting fundamentals so you can take on ANY project — not just sales letters. Learn More »

Published: August 20, 2020