How Screaming, Calculating, and Silver Linings Can Strengthen Long-Term Earning Power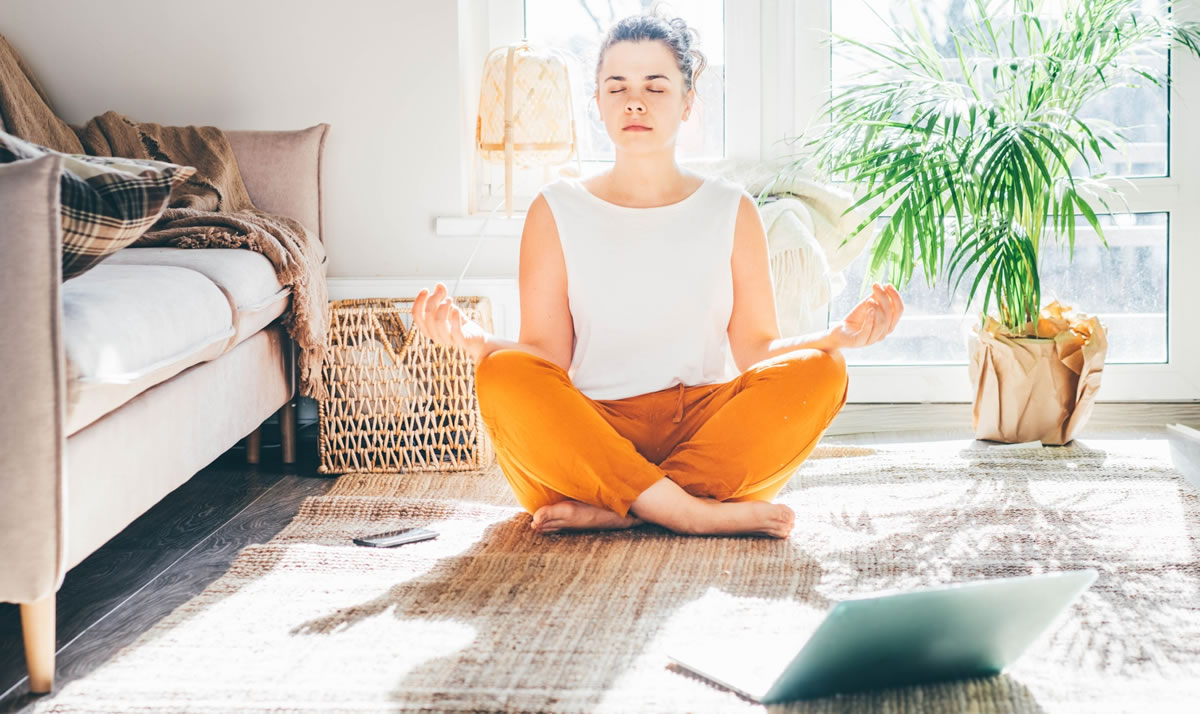 It's strange advice …
But being an emotional, controlling wreck is one of the best ways to support your writing career.
Now before you wrinkle your brow and glare at my words, let me tell you this advice comes from a top success figure in our industry.
He's a master at proving the power of the flipped stereotype.
He regularly pushes comfort boundaries.
And companies add millions of dollars to their bottom lines thanks to his guidance.
So believe me when I say this is a time to listen and learn, because the effect it could have on your writing career might be dramatic.
The man in question is the remarkable Ted Capshaw, dubbed "Chief Success Officer" at AWAI.
Ted has worked with a large number of high-dollar companies, helping to lead and facilitate positive growth and a healthy corporate culture.
For the past five years, through AWAI, he's been advising writers on the best paths forward to support their goals.
Which is why it seemed natural to turn to him for guidance on how to function in the midst of this new eerie world where we can't even show our faces in public.
I asked him point-blank, How do we move forward?
How do we balance the stress, the fear, the uncertainty?
How do we acknowledge the dark realities of the present day … but also live on the bright side?
Here's what Ted advised …
First: Scream, cry, then repeat. Meaning, you need to get emotional. As Ted told me, "I have been coaching people to experience these times fully."
For a lot of us, that means quit trying to be strong when you just want to break down and cry.
Ted then added, "I haven't talked to a single person who has not dealt with some level of stress, fear, or sadness in the past four months. I coach people to not only articulate those emotions but to allow space to let them fully realize themselves within you."
If you're wondering why this is so important, go and fetch a full soda can.
Shake it vigorously, and then open it.
The result is what happens when you leave your emotions locked down tight for too long with no release. Without "realizing them," as Ted says.
What's the best way to let those emotions out?
I prefer boxing gloves and a heavy bag. Or sobbing in front of a sappy movie.
You might do better with long walks, doing good deeds for others, or journaling every morning.
Regardless of how you do it, you've got to let those feelings out. Let yourself be a wreck in a safe space, where you can pick yourself back up off the floor.
Otherwise, at some point, you will explode.
Second: Calculate your every move. In other words, control what you can. "This alone," says Ted, "brings a level of certainty back into our lives."
It starts with accepting the diamond-hard truth that there's a lot we can't control … like when our kids will go back to school or when we'll be able to walk into a diner, unmasked and with a large group of friends.
Instead, you turn to what you can control, like waking up an hour earlier each morning.
Eating and exercising to fuel your brain.
How long you free-write for each day.
How many pages from that new writing program you knock out each week.
All these steps build up your writing muscles, so when we are free to roam and meet you'll be finely-tuned for writing success "ahead of the recovery curve," as Ted put it.
Third: Move toward Comus. The origin of the phrase "silver lining" appears to come from John Milton's 1634 poem, titled Comus. It includes the line, "Was I deceived? or did a sable cloud/Turn forth her silver lining on the night?"
This is the point where Ted advises us all to look for the silver linings of what we're learning and experiencing.
For me, the absence of running around helter-skelter to kid activities and conferences has brought a sense of calm where I laugh and play more. Ted says that acknowledging these things could change the trajectory of our lives … but it starts with not letting yourself go back to "normal" when the chance finally comes.
Taking these steps … acknowledging our emotions, accepting their wreckage, controlling what we can, and then finding the rays of hope, is how we accelerate our writing careers at this point.
You have the choice to sit on the sidelines and sulk. (I know I want to on most days.)
But you also have the opportunity to prime your writing business right now, to fine-tune your skills, and to lay an unshakeable foundation of connection and knowledge so that once life goes back to normal, however that looks, you will be ahead of the curve, already out in front, earning and returning to the freedom dream that brought you here.
For my full interview with Ted Capshaw, I invite you to read the August issue of Barefoot Writer magazine by clicking here.
If you don't yet have access through Barefoot Writer Club membership, click here to get entry.
In the meantime, cheers to our mutual emotional wreckage and budding control.
Need more resources to move forward? Check out these free Inside AWAI webinars:
Do you have any questions about getting started? Tell us about it in the comments.

The AWAI Method™ for Becoming a Skilled, In-Demand Copywriter
The AWAI Method™ combines the most up-to-date strategies, insights, and teaching methods with the tried-and-true copywriting fundamentals so you can take on ANY project — not just sales letters. Learn More »

Published: August 17, 2020