Calling All Armchair Detectives … Puzzle Lovers … and Curiosity Seekers: Discover the "Hidden Gem" of the Writing World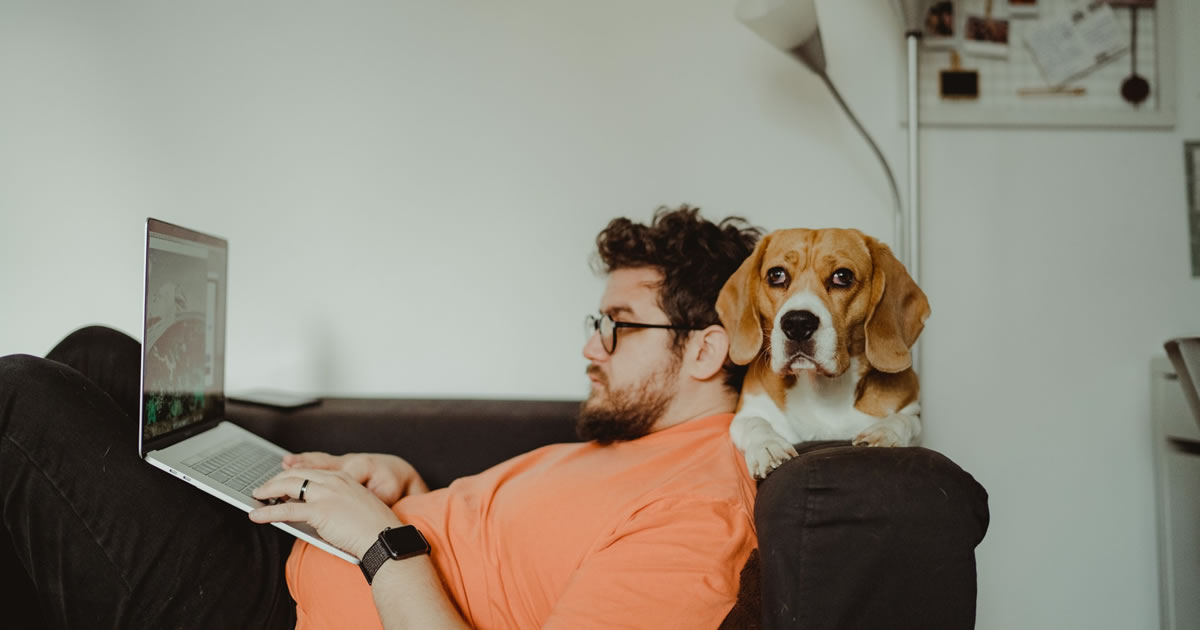 There is one kind of writing project that many writers know almost nothing about …
But for those lucky writers in-the-know, this project can be the cornerstone of their entire writing business — and for good reason.
It's called a white paper. And its unique structure, market, and value have made it a "hidden gem" for professional writers around the world …
Especially those with a unique "puzzle-solving" mindset that makes them absolutely perfect for writing these lucrative projects.
The "Hidden Gem" of the Writing World
A white paper is basically a short research paper bursting at the seams with facts and details that make the new product stand out from the competition … and shows the world why it's the absolute best solution on the market.
But there's no "hype" or hard-selling involved … and no pressure to the writer to hit a certain sales number with its performance.
You simply act like a detective and spend some time digging for "clues" … figure out how to "fit" all the pieces into a clear and compelling case … and then use your writing chops to craft the final white paper where your entire completed puzzle is put on display in a way that WOWS the reader.
For the right kind of writer — it's one of the most rewarding projects in our industry.
Because not only do you get that satisfaction of solving the puzzle …
You also get paid anywhere from $2,500 … $5,000 … or even upwards of $8,000 for a single completed white paper.
And since most white papers only range from 5-10 pages, that means you could easily find yourself earning $1,000 for every page you write!
That's because white papers are absolutely critical for the success of your client's business …
Crafting the "Cornerstone"
In the B2B world where white papers are used as the "calling card" for big, important, and complex products, the demand for white paper writers is through the roof.
The product or service your white paper describes is likely to become a very big investment for your potential reader …
Like for a new piece of medical equipment that will change the way certain tests are run …
Or a piece of factory machinery that can cut production times for certain parts in half …
We're talking about thousands of dollars at stake here.
Which is why no ad-jingle or email sales letter is going to be enough to convince a potential buyer that the product is the right decision.
Readers don't want "hype" — they want facts that show them beyond a reasonable doubt that they're getting a real solution to their problem that's going to make their lives easier.
And in the long conversation between buyer and seller, your white paper will be the cornerstone of facts and logic that make big decisions like that possible.
Which is why your clients are willing to pay very, very good money to make sure they're getting a strong white paper. Because without it, their selling process has no foundation to build on!
As a result, a white paper writer can easily choose to simply write one white paper a month … take their time on every project and leave their schedules super open and flexible … and still pull in a yearly income of $60,000.
Or a more motivated writer might decide to do two or more white papers a month and easily double that writing income.
But how can you know for sure if writing white papers is the right fit for you?
You Might Be a White Paper Writer If …
You enjoy learning about new topics and discovering the strange and unexpected details that make things unique …
You like to go further "below the surface" than most people, trying to understand the inner workings of the world …
You enjoy detective stories, crime dramas, or mysteries where you can try to piece together the clues and solve the mystery as you go …
You get a thrill from solving puzzles or conquering games that get your brain fired up …
You prefer to craft logical arguments or reason through big decisions knowing all the facts rather than acting on impulse …
You get the most satisfaction from "working smart" and getting a LOT of value for your efforts rather than scrambling for pennies …
If you identify with any one of these statements, then writing white papers could be the perfect opportunity for you.
White papers aren't "fluff pieces," they're meaty projects that attract the most intelligent writers: they just can't get enough of the addicting challenge!
After all, putting together the 50-piece jigsaw puzzle, or breezing through the "easy" levels of Sudoku and Crosswords is no fun — you're done in 10 minutes and it took no effort at all!
But a nice 5,000-piece puzzle is something you can totally throw yourself into and zone out with for hours … and you can feel proud of your accomplishment once you've finished it.
If you've ever felt that excited buzz that comes after winning a challenging game or finishing a difficult puzzle, you know exactly what I'm talking about.
It's that fun, brain-teasing challenge that white paper writers love …
After every project, you'll feel like you've accomplished something you can really be proud of … and you'll score a hefty paycheck to boot.
To learn more about this interesting, well-paid writing project, go here.
Now is the ideal time to get started as a white paper writer. Do you have any questions? Share with us below so we can point you to other resources.

The AWAI Method™ for Becoming a Skilled, In-Demand Copywriter
The AWAI Method™ combines the most up-to-date strategies, insights, and teaching methods with the tried-and-true copywriting fundamentals so you can take on ANY project — not just sales letters. Learn More »

Published: August 10, 2020