How to Grow Your Income Quickly as an SEO Copywriter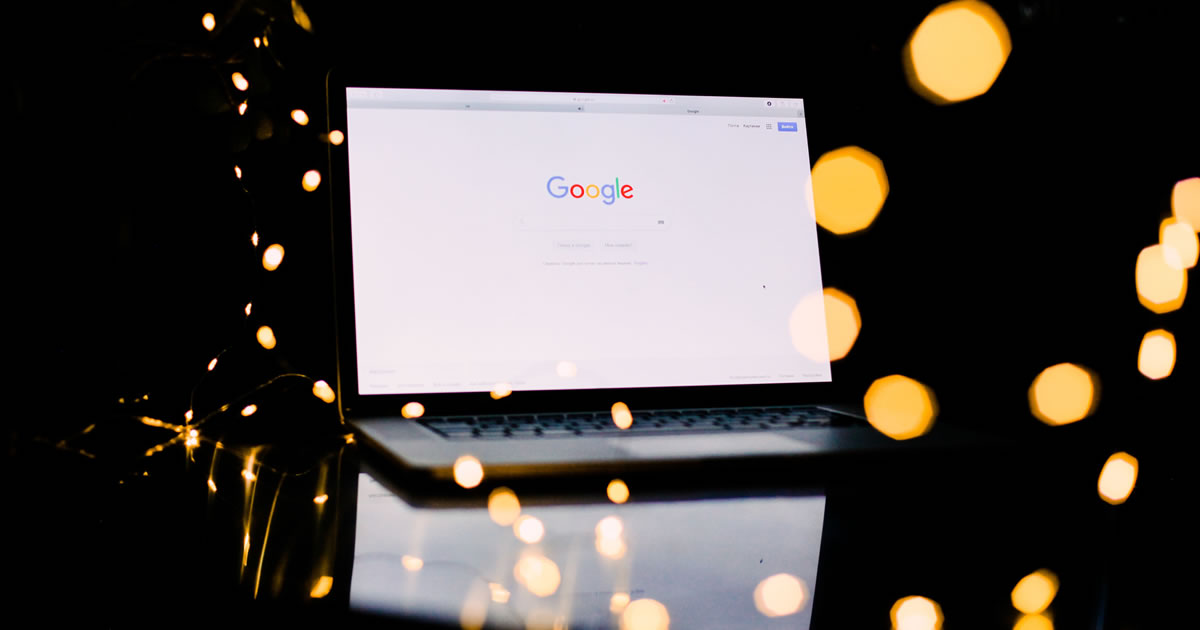 A long time ago in a galaxy far, far away … digital marketers had a problem.
How would users find their web content?
And how could they rank higher than their competition?
If their content wasn't on the first page of the Google search results, then no one would see it.
Enter SEO, or Search Engine Optimization.
Web content writers started incorporating keywords into content … trying to match the actual words and phrases people were typing into the search engine query box.
The incorporated keywords helped search engines better understand what the content was about. This way, it was more likely to appear at or near the top results from a search query.
They were optimizing for the search engines.
SEO was the only way to ensure your content would show up in a search query. Smart digital marketers understood this and used SEO accordingly.
Then SEO fell out of favor …
Becoming Lazy
Google and Facebook arrived from a distant galaxy, quickly eliminating the competition in their respective markets.
Google controlled online searches and Facebook controlled social media.
Digital marketers knew they had to be visible on Google and Facebook, otherwise they couldn't compete. Google and Facebook knew they had this power too …
So, Google and Facebook began offering advertising space at low prices. Digital marketers bought huge chunks of advertising space, assured of exposure to their market.
They could simply buy the number one spot on Google or reach a huge audience on Facebook with a relatively small outlay.
Digital marketers ignored SEO … it was easier and cheaper to buy advertising space than to optimize for SEO. They turned to the 'dark side' and became lazy with SEO.
But things have changed.
Google and Facebook advertising costs have increased dramatically … to the point where they are no longer cost-effective in many highly competitive markets.
Digital marketers are desperate to out-rank their competition. What to do? Well, they're re-discovering SEO as a way to rank in the search engines and harness the force of Google.
And SEO requires SEO writers … a huge opportunity for you.
What Exactly Is SEO?
Search Engine Optimization is a way to show the search engines what the topic of a web page is.
You add terms related to the page topic. The search engines "crawl" (or analyze) the page and look for signals (or keywords) about the page topic.
Then, when a user enters that term or related terms into a search, the search engine (Google, Bing, Duck Duck Go, and so on) will likely present your SEO-optimized page as one of the search results.
Let's look at an example of a business paying for rankings vs. one using SEO to rank on the search engines. You'll quickly see how powerful SEO can be to a business.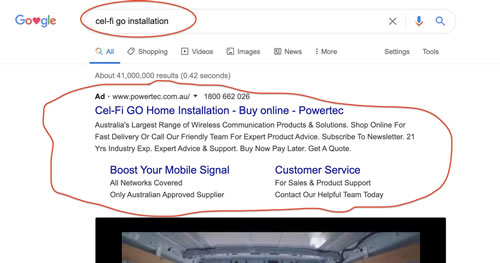 This is an example of a paid ad.
This company (Powertec) markets cell phone signal boosters. They pay Google to rank in the Top 3. How much? They pay Google over $3 every time someone clicks on their ad. Ouch!
Now take a look at this.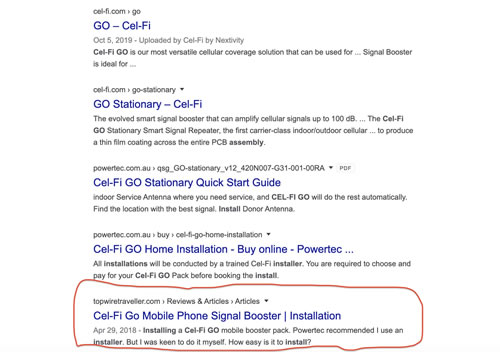 My post ranks on Page 1, 6th from the top.
I wrote a post about Powertec's signal boosters on my Money-Making Website, Top Wire Traveller. It's optimized for SEO.
My post ranks at Position 6 on Page 1, yet I don't pay a single cent to Google!
Now, take a look at the same search term on Bing.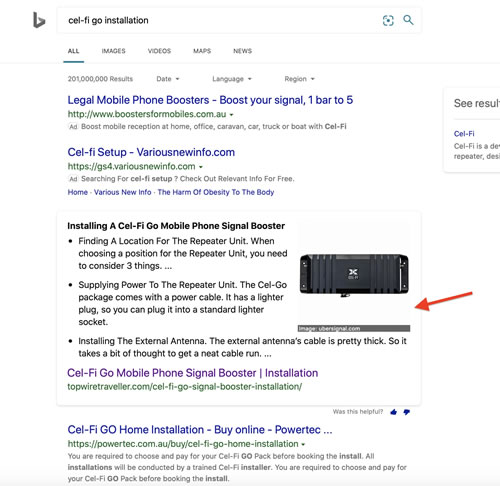 My SEO-optimized post is in Position 3 on Page 1 and appears as the Featured Snippet.
Positions 1 and 2 are paid ads. They're paying every time someone clicks on their listing.
My post is Position 3 and appears as the Featured Snippet and doesn't cost me a cent! All because it's optimized for SEO.
The above is a great example of the power of SEO. You can use SEO to rank organically (for free), rather than paying big money to "own" a spot on Page 1.
Digital marketers know this now … and they know they need SEO web writers badly.
What Skills Do You Need?
As an SEO copywriter, you need background knowledge of how search engines work, what makes an SEO-optimized page, how to research keywords, where to enter related keywords on the page, and so on.
Don't worry though. You can easily learn these skills.
Once you have the SEO skills, you can earn a healthy living by adding SEO web writing to your skillset.
Say you've already taken AWAI's Accelerated Program for Six-Figure Copywriting or The Digital Copywriter's Handbook. Well, you already have the skills to be a web writer.
Now add SEO to your skills … you'll be paid to write and to optimize content for SEO. That's an easy way to increase your fees and fast-track your writer's life!
It doesn't matter what niche appeals to you. All web content needs to be optimized for SEO:
Homepages
Blog posts
Landing pages
Sales pages
Ads
YouTube videos
Product pages
Images
and the list goes on …
… digital marketers need their products to appear in online searches.
Are you beginning to see why SEO is such a massive opportunity for you?
How Can You Take Advantage of the Demand for SEO?
Businesses worldwide have websites with hundreds (even thousands) of pages. Until recently, most haven't bothered with SEO … they simply paid to rank at the top in the search engines.
Now though, they're scrambling to go back through old content and optimize it for SEO. And you can be certain any new content will need to be optimized as well.
They need SEO web writers, NOW!
How do you take advantage of this demand? Set yourself up as a specialist in:
optimizing existing copy for SEO,
writing new SEO-optimized content,
or both!
Or add SEO to your existing persuasive writing skills as an additional service.
Once you learn the SEO skills, you'll be in big demand from digital marketers.
You'll be their hero … the "complete package" … able to charge more and open yourself up to an infinite market of digital marketers clamoring for skilled SEO writers.
Do you have any questions about getting started in SEO copywriting? Let us know in the comments.

The AWAI Method™ for Becoming a Skilled, In-Demand Copywriter
The AWAI Method™ combines the most up-to-date strategies, insights, and teaching methods with the tried-and-true copywriting fundamentals so you can take on ANY project — not just sales letters. Learn More »

Published: January 7, 2021