Want to Be a Freelance Writer? Start with a Blog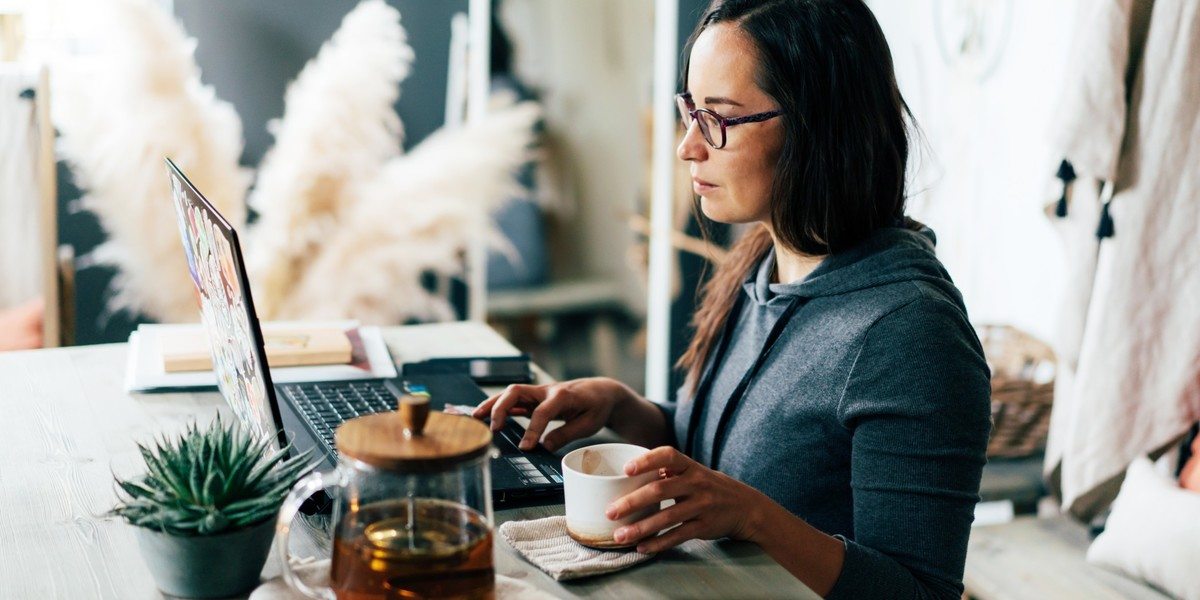 Back in 2005, I wanted to start a business online. I had no idea what to do and spent months reading and clicking links.
Sound familiar?
Finally, I started a Money-Making Website about dog health, and I gave away dog treat recipes. I followed all the instructions to the letter and picked up a ton of skills.
One of those skills was blogging.
I used that skill to launch my freelance writing business.
Now, you probably know something about blogs.
You probably have a favorite, or at least you've read a few.
You're probably aware that thousands of businesses use blogs to attract new customers.
But you may not know the details, and you may be fuzzy on how to write a blog post, or even know exactly what a blog post is.
Not to worry.
Everyone starts somewhere, and this post will outline the specifics of how to write a blog post even if you've never written anything more complicated than a grocery list before.
It's fun. You get to learn, and best of all, once you get the hang of it, you can also find freelance writing work by blogging for businesses.
So, let's start with the basics.
What Is a Blog Post?
Essentially, blogs are a way to publish your thoughts. They're more than social media posts in that they're longer, have supporting evidence, and are more like mini-essays.
Like every kind of writing, there's a basic structure, and when it comes to blog posts, there are several "standard" approaches.
For example, there's the classic "How to" post where you explain to your reader how to accomplish something. "How to make a chocolate torte" or "How to find freelance clients."
There's also the classic "X ways to" post. You're familiar with these as "5 new ways to recycle" or "3 ways to start a freelance writing business."
There are credibility boosting posts where your goal is to write the longest, most knowledgeable post about a topic and answer every possible question your reader might have. (This one is relatively advanced for new bloggers.)
There's also the "curated" type of posts you'll see where the writer shares multiple options for something. Think "X types of colorful plants for shady yards."
Now that you have an idea of a few popular blog structures, let's get to the meat of your post.
On What Topic(s) Will You Write?
No writer wants to start with a blank page. That blinking cursor against a white background is the enemy to thought. And no wonder it can feel overwhelming.
Fortunately, there's plenty of ways to approach your topic. I like to match mine to my audience. What does the reader want to know on the matter? Whether I'm writing on Sphynx cats or contactless technology for the hotel industry, who's the reader, and what do they want to know?
I often start by googling the topic (just like my reader!) and see what the first few results report. I'll supplement with more research-heavy industry publications if needed. I may also take a look at everyday SEO tools like Answer the Public for inspiration.
Then, I create a quick outline that includes potential reader questions and why they'd want to read this now.
Also — and this is super important — don't get caught up in a faceless "reader." Ask yourself who you know who'd like to learn more about this topic. (It could be you!) And write to that person.
By the way, you can do all of this in a Word or Google Doc and then cut and paste into your CMS (Content Management System).
Choose a Location to Publish (and Practice)
You don't need to set up a domain and hosting yet. Keep it simple at first with user-friendly tech tools like LinkedIn or Medium. They're excellent places to start publishing because you need no tech skills. Back in 2005, I had to learn rudimentary HTML to bold words and add links. That is no longer the case. Now, you only click a button.
Give Yourself Permission
If you've never written a blog post before, it'll take some practice. That's fine. Tell yourself you'll write the first 10 or 20 in draft form as practice. Even if you're writing within Medium or LinkedIn, you can still save them as drafts.
Set Constraints
It's easy to jot down a few ideas and not come back to them. I probably have approximately 5,600 half-finished blog thoughts or drafts in my files. I have another 48 on Medium. However, I also have thousands of published blog posts.
Just because you write it doesn't mean you need to publish it.
However, when your goal is to publish, here's one of my best tips. Set constraints for yourself.
For example, if you've never written a blog post before, then aim for 300-500 words for your first few and give yourself a time limit. Say, 45 minutes to come up with a topic and make an outline. You can then take another hour to draft your first post and another hour or so to revise it.
If you make a point to do this regularly, you'll find yourself with samples to show potential clients, and you'll build your confidence as a writer.
Writing is like a muscle. It gets easier the more you use it, and blogging is a terrific way to get started. Plus, it's fun. You can literally blog about anything you want. From your perfect vacation day to work from home tips. So, what inspires you? What do you hope to share? Start there.
And if you're looking for a good writing project to start with to land clients, blogging is it.
You can learn to write blogs quickly and get your foot in the door with any client — in any industry. And it sets you up with predictable writing income month after month.
Learn how to properly write blogs and you'll not only become a better writer faster, you'll be setting yourself up for a five or six-figure income, writing only three or four hours a day.
By learning some very simple secrets … you'll be developing one of the most in-demand skills in the copywriting world right now.
AWAI just launched a blogging program, How to Write Blogs for Yourself and Clients, to help you get started. Check out all the details here today.

How to Write Blogs for Yourself and Clients: A Step-by-Step Guide to Blogging Success
Every writer should know how to write blogs. You'll become a better writer faster. And you can make great money writing blogs for yourself or for clients. Learn More »

Published: January 27, 2021