What Our Writers Will Accomplish in 2022 …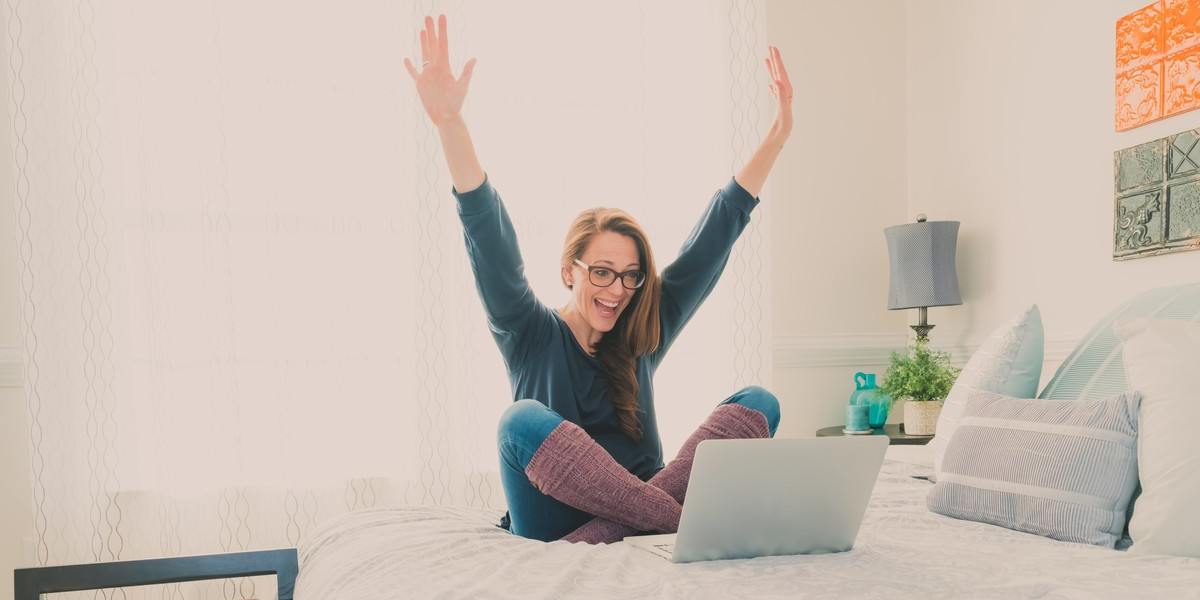 2020 is finally … mercifully … behind us.
And we've spent more than enough time in 2021 dealing with the unprecedented challenges and distractions it forced us to overcome.
Now, I want to approach what's ahead this year on a hopeful note …
So I asked my fellow in-house writers at AWAI, along with a few of our regular contributors, the same question I asked myself to set the stage for my best year ever:
"What's one thing you will learn or accomplish in 2022?"
Not everyone was great at sticking to the Power of One. But that's okay … it's just a sign of how excited we are for what we have in store.
Here's what everyone is planning to accomplish this year:
Jen Adams, Director, The Professional Writers' Alliance — "I plan to go deeper with some of my favorite clients. I really feel like we're heading into a year where authentic, emotional connections are going to be HUGE difference makers and I want to help my clients build those relationships."
Bonnie Caton, Staff Copywriter, AWAI — "I want to incorporate more authenticity, fun, and personality into everything I write — including more direct promos and lift notes."
Sandy Franks, Copy Chief, AWAI — "My goal for this year is to break out of the habit of writing in a certain formula and/or style of storytelling that I think feels outdated. So I'm going to experiment with taking a fresher approach, which means stretching myself and also stepping out of my comfort zone."
Paul Hollingshsead, Copywriter and Co-Founder, AWAI — "I'm going to become better at writing video scripts and write six to eight new packages, at least two of them acquisition."
Rachael Kraft, Freelance Copywriter — "I plan to set aside more time each week for reading and learning. This way, I can dive into books by the copywriting greats and continue to polish up my skills."
Steve Maurer, Freelance Copywriter — "I want to build my business big enough to leave my job at the plant. Got awfully close this year.
"But on a more philosophical note: 2022 will be the year I work to see more new writers enjoy the benefits of what copywriting has done for me … and can do for them.
"And on a fiscal note: $100K before the third quarter. So close this year … it's within reach."
Tim Matassa, Staff Copywriter, AWAI — "I'm going to double my writing output … which means I'll write at least eight sales letters."
Mindy McHorse, Executive Editor, Barefoot Writer — "I will launch a passive income stream (which I've never attempted before!) with the goal of making a bonus $33,800 from it by the end of 2022. Either e-books, a blog, or a Money-Making Website … haven't decided the exact path yet … but I will make it happen!!"
Robert Rice, Freelance Copywriter — "I will use my copywriting knowledge to better promote myself and my projects in the other avenues I'm pursuing."
Julia Schaller, Staff Copywriter, AWAI — "I want to take my video script and promo writing to the next level and double my promo writing output.
"Then again, with a new baby at home, I also want to learn how to balance mommy-hood and copywriting in a way where I can give my best to both."
So there you have it!
The AWAI writing team is looking to write more …
Take on new projects …
Earn more money …
Get out of our comfort zones …
And even find more balance between our writing and personal lives.
I hope you found some nuggets of inspiration here.
But most importantly …
What's the one thing YOU will learn or accomplish in 2022?
It could be related to your writing skills … your business … getting clients … productivity … your writer's life … or anything in-between.
Let us know in the comments. Putting your plans and goals out there for the world to see is a great form of accountability.
And I know I'll be inspired to hear how you are going to rock this year!

The AWAI Method™ for Becoming a Skilled, In-Demand Copywriter
The AWAI Method™ combines the most up-to-date strategies, insights, and teaching methods with the tried-and-true copywriting fundamentals so you can take on ANY project — not just sales letters. Learn More »

Published: January 19, 2021