ANNOUNCING AWAI'S 2021
"STATE OF THE INDUSTRY"
VIRTUAL SUMMIT
You're Invited:
Friday, March 26, 2021 — 12 Noon ET
The biggest names in the digital marketing industry …
The next big developments to shake up the writing world …
Discover what writers really need to know to thrive in 2021 and beyond!
Coming Friday, March 26th — You're invited to the biggest copywriting event of the season:
AWAI's 2021 "State of the Industry" Virtual Summit!
With the world of digital marketing changing faster than ever post-pandemic, it's never been more important for writers to stay on top of the new developments in the industry …
New ways of connecting with your readers …
New ways to help and impress your clients …
And new opportunities to make a fantastic income as a writer.
So to bring you up to the cutting-edge of the 2021 digital marketing transformation, we went directly to the source …
And invited some of the top names in our industry …
Experts who are not only living and breathing the newest marketing trends … but also pioneering them in real time!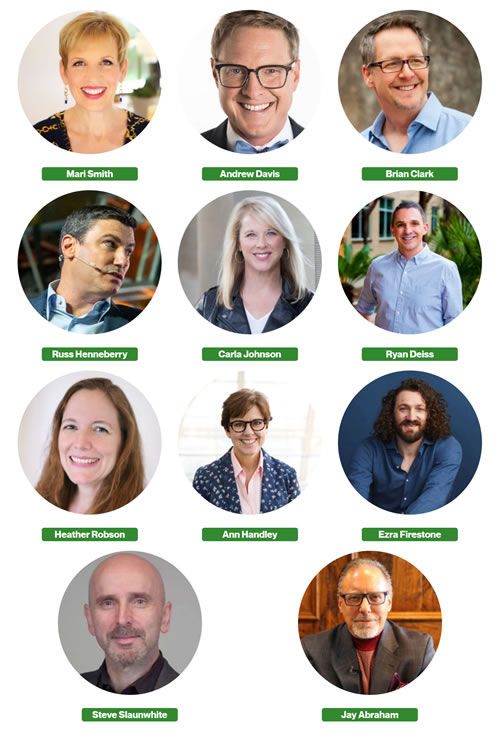 Go here to check out our full speaker lineup!
They're all coming directly to your living room (or office), March 26th at noon ET to talk about what's coming in 2021 …
The developments you need to know about in order to have your most successful year as a writer — EVER!
Best of all …
Attendance is FREE!

The AWAI Method™ for Becoming a Skilled, In-Demand Copywriter
The AWAI Method™ combines the most up-to-date strategies, insights, and teaching methods with the tried-and-true copywriting fundamentals so you can take on ANY project — not just sales letters. Learn More »

Published: March 18, 2021