Earn Up to $500 per Page with These 7 Video Scripts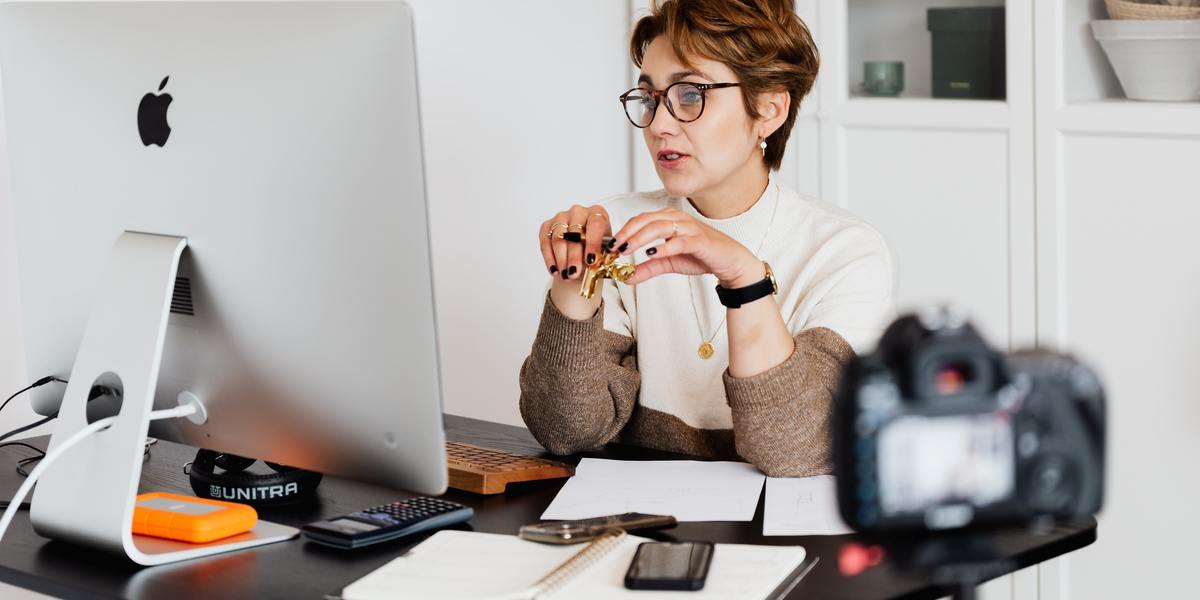 Consumers love video … and its popularity is growing every year.
Over half of consumers want to see more videos from their favorite businesses.
You only have to scroll through any social media feed to see how videos have taken over the internet. And it doesn't stop there.
More and more business websites understand and utilize the power of video. Any homepage without an introductory video looks kind of dated these days.
Consumers want videos. They're easy to digest and they answer questions in an easy-to-understand way.
Now you might wonder, what does this mean to you?
Well, videos need words. Don't worry, you won't be asked to shoot, edit, and produce videos!
But you will be expected to write video scripts.
And just like with any great sales message, the copy is critical. Videos need to hold the viewer's attention, they need to get their message across quickly … otherwise, the consumer will click away.
That's where you come in …
Great Videos Need Great Scripts!
Consumers are in a hurry. They want the information NOW.
A short, persuasive video can be the ideal way to capture and hold a consumer's attention, long enough for a marketer to get their message across.
This visual medium has many other benefits. Consumers feel like they're getting a behind-the-scenes look at the business. Done right, a video feels intimate and personal … like the business is having a one-on-one chat with the consumer.
Quick Fact: Video on social media gets shared 1,200% more than both text and images combined. (WordStream)
Yet, while consumers and businesses love video, there's a problem …
Marketers simply can't get enough videos out there to meet demand.
Marketers understand that effective videos need great scripts, great copy. Yet there simply aren't enough video scriptwriters available to meet the demand.
You're in the box seat to write this copy. As a copywriter, you know how to write persuasively. And this is exactly what businesses need … short, persuasive video scripts to capture and hold a consumer's attention.
Quick Fact: More than eight out of 10 companies are looking to writers like YOU to help them right now.
And the paychecks are pretty attractive … up to $100 per video minute, or around $500 per page!
So let's take a look at seven types of video scripts marketers need right now.
1. Explainer Videos
Short marketing videos which clearly explain your company's product or service.
They help consumers better understand why they need your products or services. Explainer videos usually reside on a landing page, website's homepage, or a prominent product page.
2. Company Culture Videos
This behind-the-scenes view helps prospects connect with the brand. They get to know the people who run the business.
In a company culture video, you:
Tell a story about your client's business.
Show what happens behind-the-scenes.
Give consumers an exclusive sneak peek at why this business stands out from their competition.
Tell consumers who the business is and what it stands for.
A company culture video reflects the mood and voice of the business … whether that's calm and assured, upbeat and quirky, outdoorsy, or something else.
The biggest strength of company culture videos? They're a perfect platform to show the human side of a business … a place where real people care about their customers.
3. Interview Video Series
Video interviews are great for building brand authority and trust. Why?
When one business owner or leader interviews their respected peers (other business or community leaders), it reflects well on the person conducting the interviews. It's kind of a halo effect. They gain a sense of status and authority, simply by talking one-on-one with respected peers.
Another angle is to interview thought leaders. They can educate your audience about the industry, and update them on current trends and opportunities.
The best part about interviews is you can easily spin them into multi-part series. Used in this way, interviews complement or even replace standard blogs. They're a powerful content marketing tool.
4. Video Emails
The word "video" in an email subject line means 20% more email opens. And you get all the benefits of video … higher engagement, more opens, more shares, and a much better chance of viewers retaining the information.
Videos are an ideal alternative to text-based promotional emails … and a great way to stand out from the pack.
If you already write email sequences, consider video-based emails as an alternative option.
5. Contest Videos
What better way to promote a contest, showcase a product, and build anticipation than with a video contest series?
First, you promote the contest with a video, then use short videos to maintain interest in the contest. You can even announce the winners with a video, and then release another teaser video to build anticipation for the next contest.
And remember, viewers share videos. So you get free marketing via word-of-mouth!
6. Webinars
Webinars are a special type of promotional video. They are a form of content marketing. You give away loads of useful information and educate viewers about your client's product.
The best part about webinars is you can use them for virtually every type of content marketing. Here are just a few examples:
Product reviews.
Taking a deep dive into a product's features.
Explaining how-to conduct a task.
Answering Frequently Asked Questions.
Running an online forum with a panel of experts.
7. Animated Videos
How would you explain how a nuclear reactor works? Or how a vaccine attaches to cells and fights a virus? Or how gum disease starts then spreads into the gums and teeth?
The best way is visually … with an animated video.
Animated videos are best used to explain complex concepts and/or concepts which can't readily be filmed.
You wouldn't cut a nuclear reactor open to explain how it works … at least, I hope not! But an animator can do this with an animation.
Your job is to explain the process in easy-to-understand language and support the visuals.
A Huge and Ever-Growing Opportunity
The video market is huge. We've only touched on the opportunities available to video scriptwriters here. Marketers also need:
Demonstration videos.
Unboxing videos.
Brand videos.
Instructional how-to videos.
Testimonial and case study videos.
… and a whole lot more!
If you love short, fun projects, a new challenge with every new project, and being involved in a booming industry … then video scriptwriting could be the specialty you're looking for.
And don't forget the healthy paychecks. You could be writing very fun and short scripts — typically less than 1,000 words and completed in a day — and then collecting $2,500 (or more).
It's a huge and ever-growing market … and an opportunity for you to earn a steady living as a video scriptwriter.
Do you have any questions about video scriptwriting? Share with us in the comments.

The AWAI Method™ for Becoming a Skilled, In-Demand Copywriter
The AWAI Method™ combines the most up-to-date strategies, insights, and teaching methods with the tried-and-true copywriting fundamentals so you can take on ANY project — not just sales letters. Learn More »

Published: March 12, 2021