Business Challenge: The "Choose Your Own Marketing" Adventure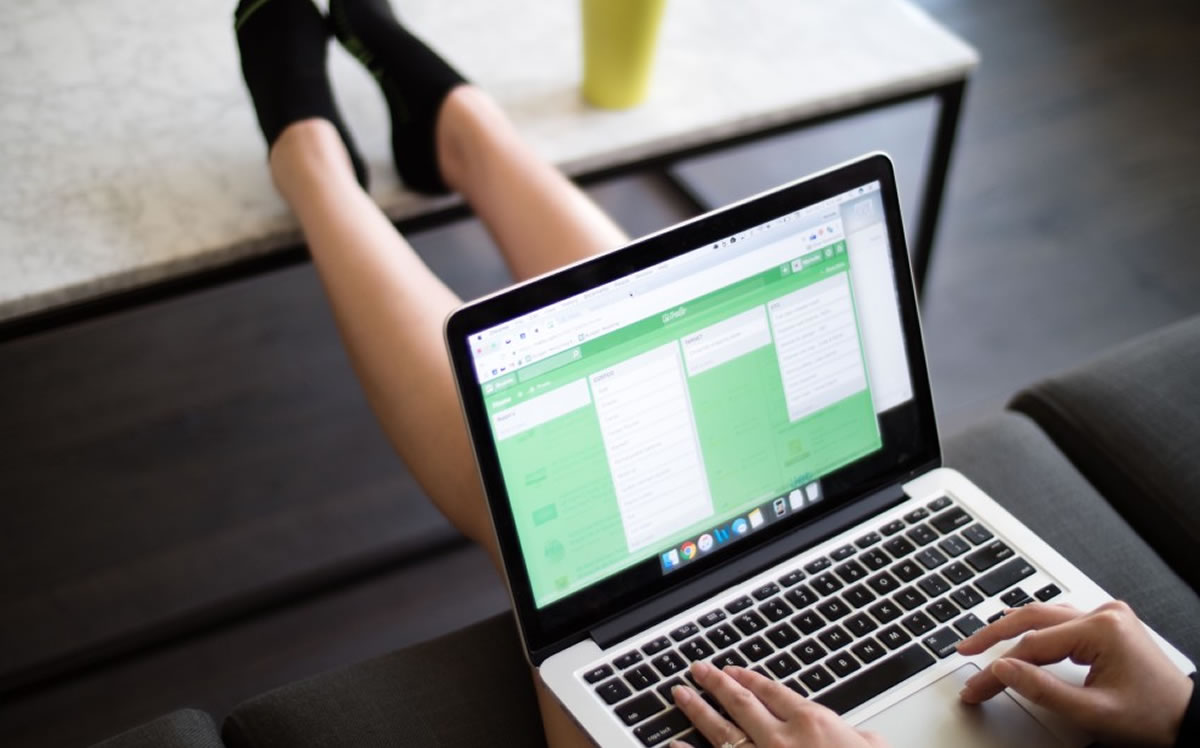 Let's say you're hiking in a rainforest, and you find a cave. Inside the cave is an ancient chest full of gold coins. Do you …
Take the chest of coins with you and try to sell them?
Or, return to your camp and call a local archaeologist for advice?
Sound familiar? I used to encounter this kind of situation in those classic Choose Your Own Adventure books.
It was incredibly frustrating, because I'd do what seems logical, and the next minute, a mountain lion would eat me for lunch.
The consequences of my actions felt completely unpredictable.
And sometimes, marketing my freelance business has felt like this, too.
"What should I do?" I've asked myself. "What if I pick the wrong kind of marketing?" I've even envisioned doomsday scenarios, where everything that could go wrong did go wrong … and then some.
But, what I've learned over the past few years is this isn't how it works. Because, when it comes to your own freelance business, there's virtually no "wrong" type of marketing.
Unlike those books, where each decision yields a completely unpredictable result, any marketing you do is going to help you in some way.
If nothing else, marketing yourself will help you get better at it. Even if it doesn't directly lead to clients, your marketing activities will give you practice promoting your services, which will ultimately help you build a better business.
There's No Failure in This Challenge
So, in that spirit, we're going to undertake a "choose your own marketing" challenge this month.
You'll be able to decide which of the following approaches you want to focus on. Here, there's no wrong answer.
Some of these approaches will make more or less sense depending on the stage of your business.
But, whatever you decide, the main goal is to get moving, experiment with something new, and learn from the experience.
So, if you're ready for a little adventure in the month of April, then choose your quest below!
Option 1: The LinkedIn Warrior
In this approach, you'll be tackling LinkedIn, the social media platform for business.
The goal will be to learn more about how to use the platform, get a profile set up for yourself (or refresh an existing profile), and start interacting with prospects on the platform.
Here's what it involves:
Create or update your LinkedIn profile — January's practice assignment is a great place to get pointers.
Next, read two to three articles on best practices for freelancers using LinkedIn. You can browse articles on Wealthy Web Writer or explore other sites for tips.
After you've done that, it's time to start curating! Throughout the month, share at least three articles that will provide some value to your top prospects. Make sure to provide a little commentary with the links you share, so you can establish yourself as an authority.
Lastly, make at least three meaningful comments on three different prospects' posts. For this, follow several companies on LinkedIn, and monitor their posts so you can jump into the conversation.
This is a "soft" approach to marketing, and it will take time for it to pay off. But, it's a great way to build trust and authority on this useful platform.
Option 2: The Email Ninja
In this approach, you'll be using email to get your business information in front of the right contact at your ideal companies. I've written about this system before for Wealthy Web Writer, but I'll summarize the points for you here …
First, you'll need a list of at least 10-50 prospects you'd like to market yourself to. If you have your list of 100 prospects from last month, even better, although you don't have to tackle all of them right now.
For each of your contacts, you're going to use LinkedIn to try to find the name of the right contact at the company. Begin by finding the company's page. Then, from that page search for something like "marketing manager" or "marketing director."
After that, use hunter.io to find the email address for your contact, or even just an "info" email address for each company.
Next, write a tailored message to each marketing manager, offering an idea for how you can help their business. Make sure to spend some time optimizing the message for each company and ideally making a professional-looking signature — this will really get their attention.
You can then send this message to the marketing manager directly, or you can write to customer service and ask it to be forwarded to your intended contact.
This approach is a bit of a numbers game. Even if you tailor your messages perfectly to your prospects, marketers are busy and get lots of inquiries like this. So, don't get discouraged if you don't hear back from many — just keep going!
Option 3: The Website Wizard
Ah, websites! It's important to keep them up to date, but if you get busy with clients, it's easy to neglect your site.
In this challenge, you'll do a mini audit of your website, and focus on a few key optimizations that won't take long:
First, check your email, phone number, and any other contact information on your website. Make sure everything is up to date and that any scheduling tools are working.
Next, take 10 minutes to look at other freelancers' websites for fresh ideas. This article on well-niched freelance websites has some great examples to learn from.
Now, take a look at your home page. Does it accurately describe what your business offers? Is it targeted to your ideal prospects? If not, spend some time brainstorming how you could optimize it, draft and edit some new copy, and update your site accordingly.
On to the About page. Do you have new experience that would help make your case to clients? Make sure to add any proof that will help them say yes.
Finally, check that all links still work.
Presto chango, your website is updated!
If you'd like to make additional updates to your website, by all means, go for it! Or, make a plan for when you'll work on other pages. The bottom line is that even a few simple optimizations can go a long way toward making sure your website is still serving you.
Option 4: The Blog Beast
In this challenge, you're going to make a killer blog post — a well-researched, well-strategized post that will give real value to your prospects.
Here's what you need to do:
First, select one of your prospective clients, and imagine they'll read whatever you write.
Next, decide what problem you want to help them solve, such as how they can optimize their email newsletter. You want to identify a problem related to the services you offer.
Once you know your mission, do as much research as you can, until you're well-informed and ready to write.
At this point, write your draft, packing in proof and nuggets of information for your readers. Add visuals like screenshots and charts to illustrate your points.
Rewrite and edit the piece until you're confident it flows well and it's ready for clients. As a bonus, you can share the piece with others to get their feedback before publishing.
Format and publish the piece on your website, on LinkedIn's publishing platform, or on a platform like medium.com.
Writing a killer blog post definitely takes work, but it's a fantastic marketing tool that instantly shows you know what you're talking about.
And, once you have your post published, you can use everywhere — on social media channels, in emails to prospects, and more.
Option 5: The Video Queen
As writers, we're sometimes scared of venturing outside of our writing comfort zone. But, video can be an amazing way to get your prospects' attention and build better connections.
For this challenge, you're going to focus on making a short video introducing yourself to your clients.
Here's how to try it:
First, consider your prospects. Whom are you trying to talk to? What are you offering them?
Next, write down a few of the key points you want to mention in your video —specifically, what you want to say about yourself and your services.
Next, do a test run: Experiment with video on your computer and/or with video on your phone. See which one looks and sounds better.
Now, find a good backdrop. See how you can make your background look both tidy and appealing. Also, avoid having your back to a window — you want the light coming from in front of you, not behind you.
Put on whatever outfit will make you feel like royalty. Take care of any personal grooming that will have you looking and feeling your best.
Do a few takes and review them to see which one looks best. If you can, show your videos to a partner or friend and get some feedback on how it comes across.
If it's a success, fantastic! Find a place to post it, like your website or on LinkedIn. Maybe you're inspired to do more video projects.
If you aren't ready to post it, that's okay, too — but make sure to brainstorm ways to apply what you've learned for other types of marketing and future projects.
Which Adventure Will You Choose?
So, there you have it! Five marketing adventures for the month of April.
Choose one to focus on and see what happens.
Whatever you do, remember there's no "wrong" answer — just consider what feels right for your business, and go where your inspiration takes you.
Which of these adventures do you want to try this month? Let us know in the comments below!
This article, Business Challenge: The "Choose Your Own Marketing" Adventure, was originally published by Wealthy Web Writer.
Join our trusted community of experts and peers here!

The AWAI Method™ for Becoming a Skilled, In-Demand Copywriter
The AWAI Method™ combines the most up-to-date strategies, insights, and teaching methods with the tried-and-true copywriting fundamentals so you can take on ANY project — not just sales letters. Learn More »

Published: April 7, 2021