Turning Motion into ACTION Fuels Your Writing Business Success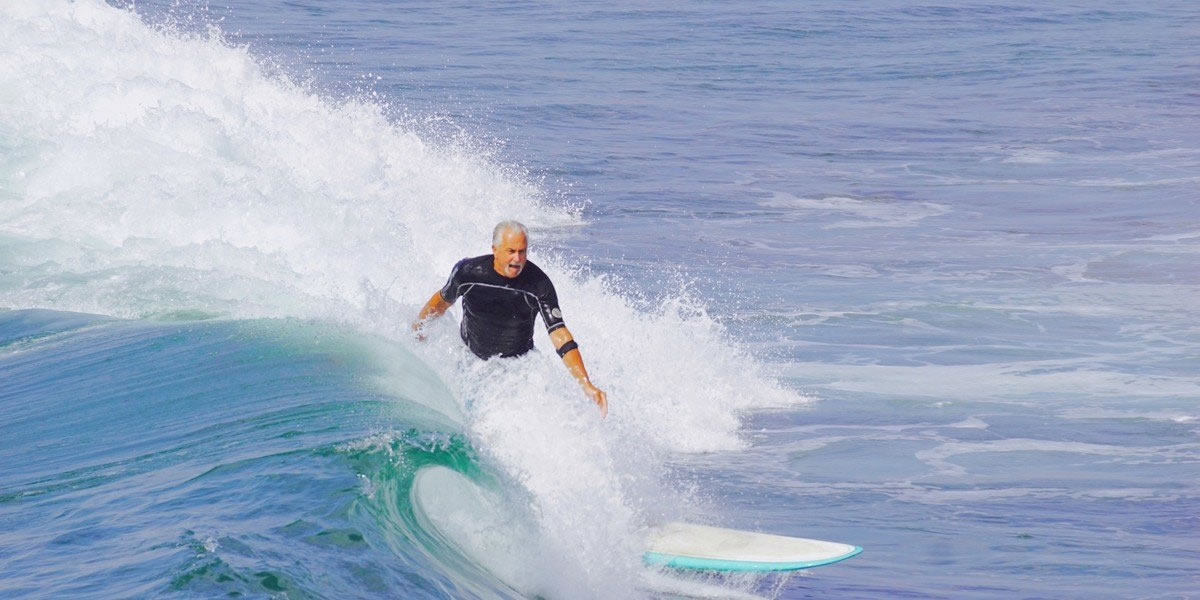 Throughout this year, on the B2B Writing Success membership site, we've been engaged in a series of 30-Day Challenges, starting in December of last year. So far, we've closed out the previous year's financial books and set goals for the new one, we've updated our websites to make them more welcoming for our visitors, we've completed a lead generating e-book and landing page, and we've spent six weeks building a daily outreach habit to new prospects and existing clients.
These activities are designed to move our freelance businesses forward. To help us takes steps and actions we might not quite feel ready to do yet.
Often, especially when you're starting something new, maybe something a little bit scary like freelancing, you want to be absolutely sure before you put yourself out there.
You want to delay any possible chance of failure.
So you prepare, and you prepare, and … you prepare. You're doing things, you're in motion, but you're not actually moving your business forward.
Like jogging in place or riding a stationary bike, you are moving, even helping to improve your fitness, but the view isn't changing at all.
Motion is critical, don't get me wrong. You can't take action unless you're in motion. But motion isn't enough.
If you really want to make this freelance thing work, at some point, you need to turn motion into ACTION.
A is for Acquire
Your first action step with any new venture should be to acquire any specific skills necessary.
And that can take anywhere from a few weeks to many months, depending on how much time you have to build up your skill set and how much previous experience you may have had in marketing or writing.
So how do you know when you've done enough? When you've learned enough to bring on clients? This is the step where many new copywriters get stuck for too long.
Set yourself some preparedness goals, and when you've achieved them and acquired a sufficient skill set, you'll know it's time to take the next step. You can always continue acquiring more skills, but you need to add action steps at this point too.
Maybe you decide you're going to initially offer three different B2B writing projects in your business.
The skill set goals you want to acquire might be:
Take a case study program, practice writing case studies
Take a white paper program, practice writing white papers
Take an email writing program, practice writing emails
Create samples in my target niche for each of these projects
Get positive feedback on them — did I understand the project and write effective copy for it?
Once you nail those goals, you're ready for …
C is for Communicate
Set up your website and your LinkedIn profile, and start telling your network what you now do.
Don't try to go it alone … spreading the word about your new career to everyone you know can lead to surprisingly positive results.
You never know who may need your help or who may know someone else who needs your help. When you look at your services in light of their ability to solve someone else's problem, it makes it easier for you to communicate your new career far and wide.
T is for Target
Choose your target market, choose your target companies, and decide how you're going to reach out to them.
You can't get clients if you're not telling them you're available. Taking action means identifying your target market and going after it.
I is for Implement
When you've picked niche and identified your target clients, you need to create a marketing plan … and then implement it. It's not enough to say you plan to reach out to 10 clients a week or follow-up on a certain schedule if you don't implement those plans.
A major part of the reason for the 30-Day Challenges we've been doing since December in B2B Writing Success is that the Challenge itself is a "forced" implementation due to the compressed timeline.
Take our February Challenge: we spent part of the month planning to add a blog to our freelance copywriter websites. But in order to win the Challenge, you had to implement that blog too … publish it and continue to populate it with relevant content. Those who followed through and did that not only won the opportunity to write a three-part series and get paid $600, but they also now have a functioning lead-generation tool in place on their websites to bring in more prospects.
O is for Overcome
Anyone who's ever created a plan knows it can go off-course, sometimes almost immediately.
You plan to reach out to 10 clients every Friday morning at 10 a.m. and the first Friday you try to implement that plan, your dog gets sick and you need to take him to the vet at 10 a.m.
Your plan doesn't work out. Don't worry, it happens to everyone.
Those who succeed tend to have plans with flexibility and prioritization. Yes, you had a plan for Fridays that included five different tasks, one of which was reaching out to 10 clients.
The time slot you'd allocated for that happened to get taken by a more urgent and important issue.
Successful freelancers overcome these hurdles that get thrown in their path.
Once you're back from the vet, re-look at your list of planned tasks for Friday. Re-prioritize them. If you're serious about building your business, that 10-client outreach task will remain at or near the top of your list.
You will find a new time slot later on Friday to still implement that task. Something else will need to come off your list.
When you want to succeed at something, you need to focus and prioritize the tasks that bring success.
It's no different than healthy eating or exercising. If you're serious about living a lifestyle that includes those, you'll find the time to prioritize those activities on a daily basis. If you let other things interfere, you're telling yourself they're not really that important.
N is for Normalize
Now that you have all this momentum based on the actions you've been taking, you need to normalize them.
Make them habits.
Our 30-Day Challenges are designed to prompt immediate action, but they're not going to be enough if you don't create habits around these activities that lead to long-term action.
Long-term sustained action through business-building habits is the key to a thriving, healthy freelance business.
If you're a member of B2B Writing Success, why not try one of our 30-Day Challenges designed to help you take action to move our business forward?
Even if you're not a member, why not implement your own 30-Day Challenge to propel yourself from motion to ACTION?
Challenge yourself to reach out to one new prospect or follow up with one existing client or prospect every day … set up a blog on your site to show your visitors how you can help them with their writing needs … and communicate with people in your LinkedIn network to remind them about your new business.
This article, Turning Motion into ACTION Fuels Your Writing Business Success, was originally published by B2B Writing Success.
Looking for a sure path to success as a freelance copywriter? Join our community by clicking here.

The AWAI Method™ for Becoming a Skilled, In-Demand Copywriter
The AWAI Method™ combines the most up-to-date strategies, insights, and teaching methods with the tried-and-true copywriting fundamentals so you can take on ANY project — not just sales letters. Learn More »

Published: May 13, 2021