3 Good Reasons for B2B Copywriters to Learn Web Writing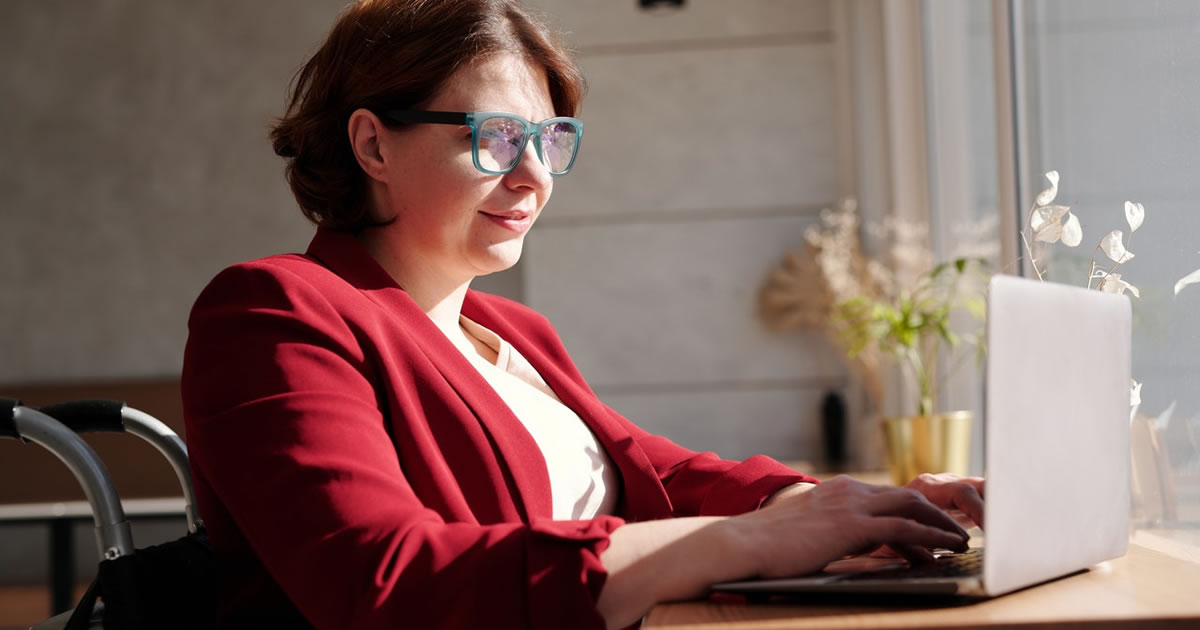 Recently, someone asked me when I last did a B2B copywriting project that would be published in print rather than online …
And the truth is, I had to sit back and think about it before I answered …
In other words, offline B2B copywriting projects are few and far between for me. I had a difficult time recalling the last time I had a B2B project that would be physically printed.
Instead, I primarily write B2B materials for the Web — and I believe that's where the industry is headed.
Here are three reasons why all copywriters with an interest in B2B copywriting should also look into web writing — and a few ways to get involved with this growing and lucrative field …
1. Online B2B Copywriting Opportunities Are Booming
Based on the experiences of myself and my copywriting friends and colleagues, I believe online writing and digital marketing can help B2B copywriters advance their career, find additional opportunities, and increase their income.
But rather than just basing this conclusion on personal experience, I wanted to do some research to see if my assumptions held true compared to industry statistics. And here's what I found …
89% of B2B buyers go online to research potential purchases, and they conduct 12 online searches before engaging with a website.
50% of B2B companies who create online content outsource at least some of their content needs to writers outside their company.
More than half of all B2B buyers are Millennials, who are more likely than previous generations to use technology when researching a purchase.
B2B companies with more than 400 blog posts on their website received twice as much traffic as those with less posts, and 3-4.5 times as many leads.
So, B2B companies can really benefit from publishing online content!
None of this is to say that copywriting skills for printed materials are no longer valuable …
In fact, some of my colleagues work on print projects much more often than I do, in addition to their growing list of web writing projects — and projects in both categories can pay well.
My point is simply that if you want to gain traction in B2B copywriting — or if you've had some success but you'd like to further grow your income — venturing into the world of online B2B copywriting is a great choice, with lots of clients who need skilled writers.
2. There Are Many Different Ways to Expand Your Skills, for Increased Income
There are many project types that involve writing printed materials — such as sales letters, articles in print magazines, product info sheets, and conference booth materials …
However, the online world opens the door to a vast array of additional opportunities — many of which can be very lucrative.
Here are just a few examples of skills that could be added to a copywriter's repertoire for big paychecks …
Web writing. Every B2B company with a website (in other words, nearly all B2B companies!) could benefit from having a skilled copywriter create their web pages for them.

This could include the homepage, product or service pages, sales-oriented landing pages, or FAQ pages — to name a few.

Blog posts and online articles. Many savvy businesses publish articles or blog posts on their website to boost their ranking in online searches and market to potential customers.

In my experience, the need for blog posts just seems to be growing and growing!

SEO copywriting. SEO stands for Search Engine Optimization, and it's the art and science of placing keywords into online content to make it appear higher in online search results (and thus, make it easier for customers to find that business).

This skill can be integrated into many different online projects, including web pages and blog posts.

Emails and e-newsletters. Emails are an effective marketing strategy, and B2B companies need well-written emails to help them meet their sales and marketing goals.

E-newsletters are a way for B2B companies to engage with their customers by sending out interesting and informative content at regular intervals (anywhere from once per month to several times per week is common).

Video scripts. Video marketing is on the rise. Many B2B companies need explainer videos for their products and services, Video Sales Letters, and other video content.
Social media posting and management. Many B2B companies have a social media presence, and they need someone knowledgeable in their industry to help them create a posting strategy and keep up with daily management of each platform.
User experience (UX) copywriting. A specialization in user experience means creating a pleasing, intuitive experience for users on a website. This positive, easy-to-navigate experience helps move that user toward an end goal such as a sale.
Chatbots. This interesting and evolving opportunity for copywriters, which involves writing a script for the chatbots you see on websites, can pay well for just a small word count.
There are other opportunities out there, too. So, there's something for everyone. You're sure to find a type of online copywriting project that interests you.
3. The Huge Demand Means Consistent Work
As a freelancer, I try my best to avoid the "feast-or-famine" cycle of paychecks. I prefer to have a consistent income, rather than wondering whether or not I'll have enough money coming in each month.
The great thing about some of the projects I listed above is that there's a constant, enormous, and ongoing demand for more content.
This is particularly true for blog posts and e-newsletters. Typically, a company will publish these things at regular intervals. For example, I write weekly blog posts for two veterinary B2B companies.
So, although my income does vary, these two clients provide a guaranteed base level of income each month. This helps me plan my budget and worry less about money.
That's the advantage of the huge need for ongoing content from many B2B companies. They need copywriters to help them create all that content!
Getting Started with Online B2B Copywriting
It's a good idea to have some training and knowledge in web writing principles. A solid foundation in web copywriting can prepare a copywriter for many of these online opportunities.
It may be simpler than you think to learn. Many of the copywriting skills you already know are transferrable to the online world.
Then, if you want to specialize in any one particular skill (such as SEO, video scripts, or chatbots), choose an appropriate learning Certification program for that skill, too.
Remember that, while all of these opportunities are exciting, it's usually best for a copywriter's energy and effectiveness to fully focus on one new skill at a time. So, choose whatever sounds best to you to get started.
Once you feel knowledgeable in a new skill, list it on your website and LinkedIn profile. That way, it's searchable to potential B2B copywriting clients. And if you already have clients, let them know you've completed additional training and ask them if they have any needs for that service.
You can also search job boards and reach out to potential clients directly via email to search for new opportunities.
Persistence pays off — especially with a skill as critical as web writing. So keep it up, and you're bound to find your next client and paycheck!
Then, continue to add on new skills as your business grows. You'll be in constant demand with clients, and well on your way to the writer's life you want.
Do you have any questions about getting started as a copywriter in B2B or the Web (or both!)? Share with us in the comments.

The AWAI Method™ for Becoming a Skilled, In-Demand Copywriter
The AWAI Method™ combines the most up-to-date strategies, insights, and teaching methods with the tried-and-true copywriting fundamentals so you can take on ANY project — not just sales letters. Learn More »

Published: June 3, 2021