How Many Writers Does a Business Need?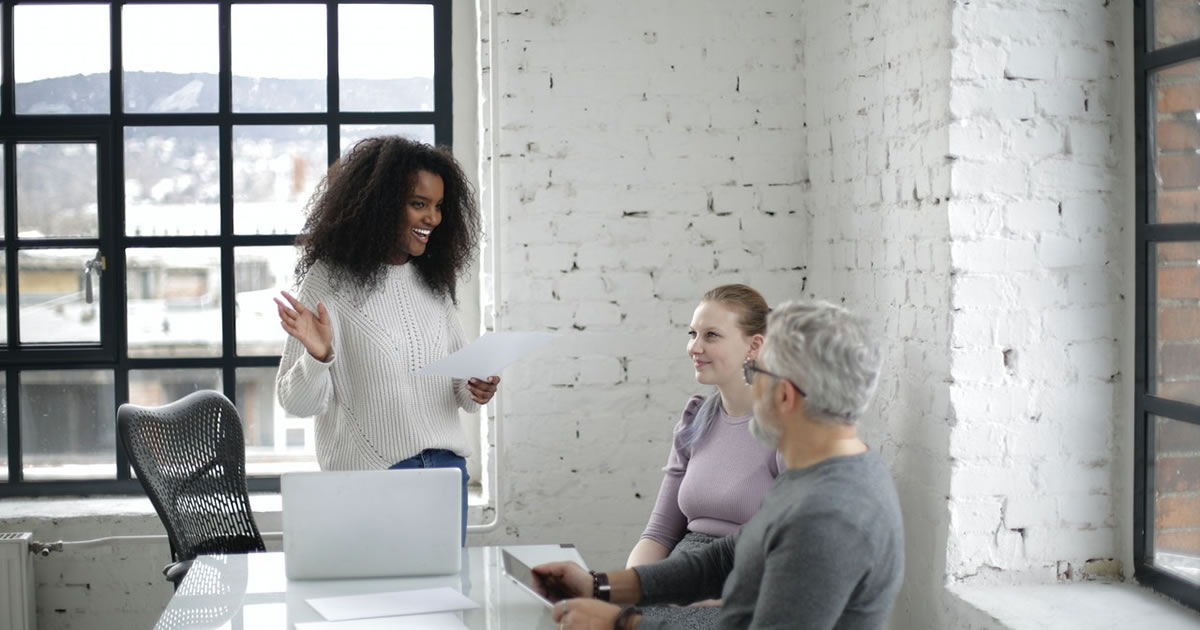 When I tell people the writing world holds endless amounts of ongoing opportunities, not everyone believes me.
But let's look at the math …
According to the latest data from the Census Bureau and the Department of Labor Statistics, the median income for writers is nearly 2x the average median income in America.
And while there are an estimated 30.2 million businesses in America, there are only about 131,000 working writers.
If all of them were copywriters (they aren't!), that would break down to only one writer available for every 230 or so businesses.
Seems like a supply and demand problem, doesn't it?
Plus, the massive historic "Leap" in online buying has increased the demand for even more written copy and content than ever before.
Clearly, professional writing has room for many, many more new writers to join us and do well.
But there's more to the issue than that …
How Many Writers Does the "Typical" Business Need?
Big companies can easily employ dozens of in-house writers plus hundreds of freelancers. Yet most companies aren't big companies — some 99% are considered "small" businesses, which means they have less than 500 employees.
So let's look at a pair of small businesses — with just a few dozen employees each — and see what they need in terms of writing projects.
Near my home in Lansing, there's a car dealership, Sundance Chevrolet. They have two websites — one for their new cars and one for their used vehicles. They maintain a presence on Facebook, Twitter, and Instagram, in addition to a heavy presence on the local Craigslist.
Each month, they have fresh radio spots and TV ads, along with multiple newspaper inserts and postcards mailings. The Parts Department and Repair Shop also have regular specials and promotions they mail out to customers online and in the mail.
So they need social media management, radio and video scripts, ad writing for online and for print, and web copywriting. Just for starters! And since they take email addresses on their website, I'm willing to bet they need emails and e-newsletter copy written, too.
Then there's Driftwood, the western-themed restaurant that recently opened near my parents' place in Nebraska. They have a website they update regularly, a presence on Facebook, YouTube, Instagram, and Twitter, and an email newsletter. They also advertise on the radio and in the local paper, and sometimes send out postcard deals, too.
So that's social media management, email writing, video and audio script writing, web writing, and print advertising, too. Just for one restaurant!
I picked two types of businesses — a restaurant and a car dealership — that have a presence in most communities. But you could focus on almost any business in your area or chosen niche and make a quick list of what they seem to need.
So what does this mean to you as a writer?
In one word: Opportunity.
Because even small businesses often have enough work for one or multiple writers to meet all their needs.
Think of the car dealership. Each and every month, they need:
A web writer to update multiple pages on both of their sites — everything from welcoming new staff members to highlighting special promotions to showcasing charitable work in the community.
A social media manager to post new content on all their pages as well as to respond to comments, reviews, and new messages.
An email writer or e-newsletter writer for their monthly and weekly mailings.
A copywriter for their print advertising and online ads.
A script writer for their radio and TV spots.
Now think of the restaurant … each and every month they need:
A social media manager to write posts and respond to comments, reviews, and messages.
An email specialist to send out their regular messages.
A script writer for their YouTube videos and radio ads.
A web writer to handle their web changes.
A copywriter for their print advertising and special sales events (themed dinners, gift card promotions, etc.).
Sure, one writer could have the skills necessary to fulfill all the roles. (And one client could keep them very busy!)
But businesses often work with two or three different writers at a time just to keep up with their monthly marketing activities.
So let's go back to the math again …
We calculated there were about 230 businesses per available writer … but we now know that most businesses need two or three writers EACH just to keep up with their regular marketing commitments.
It's a demand that far, far exceeds the supply available … and it helps explain why businesses need more help!
And that's not all …
The Best Part About This Work? It Never Dries Up …
Businesses need writers to keep up with their ongoing marketing. This month, next month … all the time.
A client with a blog needs new blog posts constantly. If they publish weekly, that's 52 blogs a year. If they publish three times a week, that's 156 posts. Say they offer a low-end rate of $100 per post to their writer … it's still a $15,600 per year opportunity.
It's the same for social media content. It needs to be created fresh for it to feel "alive" and interesting to potential customers. A moderate contract might be $200 to $300 per month … per platform. It's not a big stretch for a business like a car dealership to offer $1,000 a month — or more — just to be sure their social media is handled all the time.
Emails and e-newsletters? That monthly e-newsletter could easily command $500 to $800 each month, with another $100 to $300 per email.
As a working writer, you only need a handful of these recurring contracts to have a very solid income. (What writer doesn't love that?!)
As you can see, the market we work in now is a place where the number of businesses who need writers absolutely dwarfs the number of writers available.
That said, I know many potential writers who hesitate about reaching out to clients. And I get it — it can be really nerve-wracking to hang your shingle out for the first time. In fact, that can be the hardest part about landing clients in a market like this one … making yourself take the first step!
One thing that can help? Grow your confidence in your skills. Become AWAI VerifiedTM or pursue a specialized Certification or complete The AWAI MethodTM for Becoming a Skilled, In-Demand Copywriter.
You'll have proof you can do the work and a portfolio you can show to potential new clients so they can see what you can do.
The numbers prove: the work is out there, and businesses need more writing done every month. So as soon as you feel confident enough to start, you could be landing your first ongoing projects.
Do you have any questions about how to get started? Share with us in the comments so we can point you to more resources.

The AWAI Method™ for Becoming a Skilled, In-Demand Copywriter
The AWAI Method™ combines the most up-to-date strategies, insights, and teaching methods with the tried-and-true copywriting fundamentals so you can take on ANY project — not just sales letters. Learn More »

Published: June 2, 2021