These 6 Projects Are Easy for Clients to Say "Yes" To!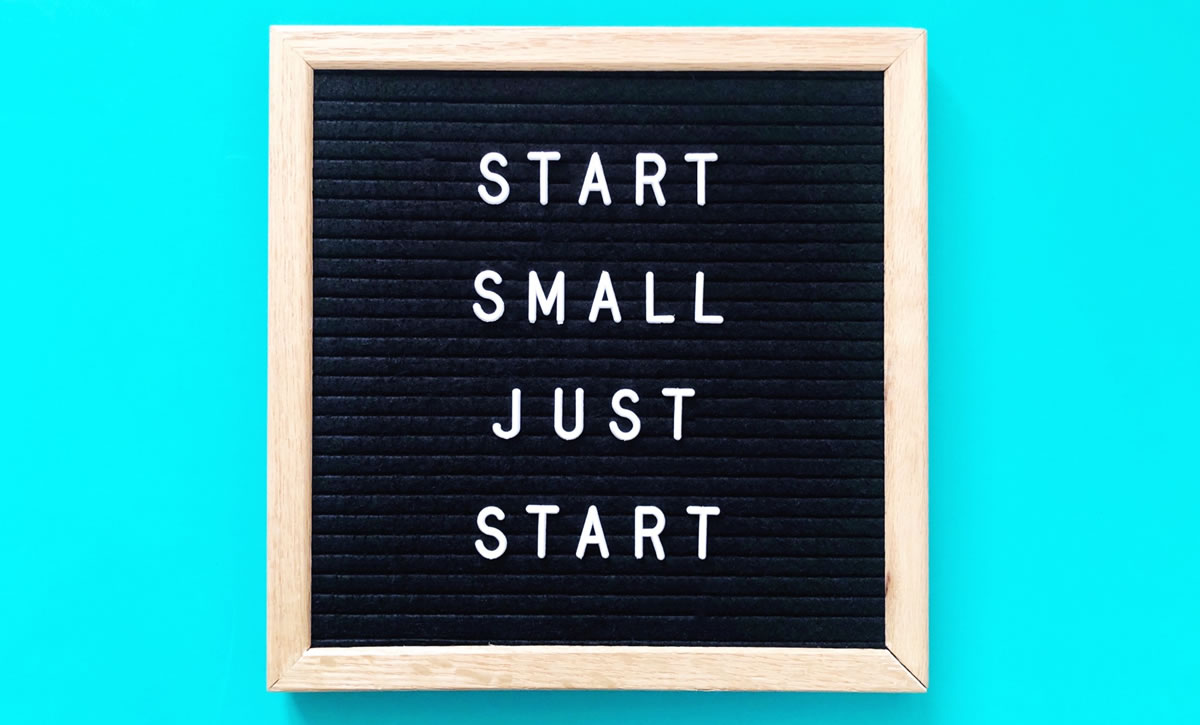 How can you land your first copywriting client? How can you get a foot in the door?
Start with shorter, easy-to-learn projects.
They make it easy for potential clients to say "Yes"!
Why focus on these easy-to-say "Yes" projects? Because there are benefits for both you and the client …
Reduce the Risk
Imagine you approach a busy marketing manager for copywriting work. What's the risk to them?
Well, let's see. They don't know whether your copy is any good, they don't know what you're like to work with, and they don't even know whether you'll meet deadlines.
Hmmm, that's a lot of risk for them to take on!
But imagine you approached them with something far simpler. Like this, "The Welcome Email to a new subscriber is one of the most important emails you'll ever send. I noticed a few opportunities to make yours really stand out from the crowd. This is something I can help you with."
Start with simple projects like this. It's short, easy for you to learn, and easy to convince a potential client to give you a shot at.
And finally, you get a chance to prove yourself to a client … that all-important foot in the door.
If you make good on your promise, the marketing manager has potentially found a new writer … someone to ease their workload. Then you can discuss what else they need help with. You have your first client and they have a reliable copywriter.
That's a win-win for both of you.
And if it doesn't work out, they've paid you a small fee with no damage to the business. What's the risk to the marketing manager? Absolutely minimal.
Start with small, low-risk projects. Then once established, you can ask for more higher-paying, consistent work.
So what types of projects are easy to say "Yes" to? Here are six to consider.
1. Email Writing ($250-$3,500)
Email writing is in huge demand worldwide. It's a great way to get started and to prove yourself as a copywriter.
Businesses use emails to keep in touch with customers and prospects. Consider how many emails land in your inbox every day. Someone has to write those and businesses are constantly scrambling for new angles, new ideas.
Emails are low risk to a business … they're very easy to track and compare. A business can easily test your email promotion and know very quickly whether it has been successful.
So they'll likely give you a chance. They might ask you to write a campaign comprising several emails, then compare the results with similar campaigns. If your emails get results (opens and click-throughs), then they'll want you to do more.
The other opportunity is autoresponders … a series of emails which automatically get sent once a client or prospect buys a product, signs up to an email list and so on. (The Welcome Email we spoke of earlier is an example of an email in an autoresponder series.)
Some autoresponders can include up to 10 emails. So you can earn good money from an autoresponder series.
Quick Tip: Start with a simple email campaign to gain experience, then offer to write their autoresponders.
Find out more about writing emails here: Email Copy Made Easy.
2. E-newsletters ($800-$1,500)
E-newsletters are an ideal way for businesses to build a relationship with prospects and clients. The problem is, they take time to write on a consistent basis. All too often, a business will start sending e-newsletters then become overwhelmed with other, more urgent work.
This is where you come into the picture. Offer to write their newsletters.
E-newsletters follow a standard format, are usually less than 1,200 words … and they're ongoing, month after month, year after year.
So you'll potentially have consistent work well into the future.
There's no hard-sell. The best e-newsletters are conversational. They establish and maintain informal business-client relationships. So they're fun to write with no sales hype.
As with emails, e-newsletters are easy to track and measure for success or otherwise. So a business can say "Yes" with little risk.
Quick Tip: Sign up to receive several e-newsletters in your niche. Choose the businesses you resonate with. Then approach each one, offering to write their newsletter.
Find out more about writing e-newsletters in these two resources: Creating Email Newsletters For Professional Service Firms and The Digital Copywriter's Handbook.
3. FAQs ($150-$750)
Have you ever used an FAQ (Frequently Asked Questions) page on a website? Most of us have.
It's simply a list of questions people most often ask a business.
Why are FAQs important on a business website? Well, imagine a lot of prospects or customers call the business to ask the same set of questions. This takes up a lot of time and resources.
By having an FAQ on their website, a business can free up resources to focus on other parts of the business.
There's another important benefit FAQs bring to a website.
They're an excellent way for users to find a business during an online search. If an FAQ answers a commonly-asked question, the search engines will send more traffic to that website.
This potentially means more enquiries and sales.
If you offer to write or update an FAQ page, the business has little to lose and whole lot to gain. Many smart business operators will say "Yes" to this offer from you!
Quick Tip: Think about what questions people might ask within your niche. Then search for those questions to see if any business websites answer those questions in FAQs. You'll be surprised how quickly you'll build a list of prospective clients.
4. Blog Posts ($200-$800)
Marketing managers understand the benefits of having a blog on their website. Blog posts:
Help answer prospects' questions about their products or services,
Build trust with prospects, and
Enable marketers to showcase their products or services in a low-key, conversational way.
The downside? Blogs need new content. Fresh angles, new ideas, new ways to say the same thing … endless content.
This is a huge opportunity for you. If you approach a business with a series of fresh ideas for their blog, they'll likely say "Yes."
Why? Because they can try out your ideas with very little risk to them. If your blogs don't gain any traction, no big deal. But if they do, then they'll attract a whole bunch of potential new customers.
Blog posts are easy to write. They're typically between 300 and 1,200 words. And once you prove yourself as a blog writer, the business will likely want you to keep writing for them well into the future.
Quick Tip: Find out which businesses in your niche have blogs. Then approach the ones which have recently added content. They are the businesses that respect the value of an up-to-date blog and are most likely to need your services now.
Find out more about blog writing here: How to Write Blogs for Yourself and Clients: A Step-by-Step Guide to Blogging Success.
5. Site Audits ($1,000-$2,500)
Have you ever landed on a business website and you couldn't find how to contact them, how to search the site … or worse, you couldn't figure out what it is they actually do?
Issues like this are all too common. And many of these businesses have no idea why their website isn't "working" for them.
Become a "fixer" by doing Site Audits.
It's not difficult. You follow a proven set of checklists, identifying what's missing and what can be improved. Then you roll this into a professional report, which you present to the client.
And what generally happens is they'll ask you to make the corrections. So you get paid to conduct the site audit, then paid again to fix the site.
Businesses can pay tens of thousands of dollars to have their website built. So they'll gladly pay $1,000-$2,500 for you to audit their site and identify what needs to be fixed. It's easy for them to say "Yes"!
Quick Tip: Site Audits are equally relevant across all niches and business types.
Find out more about doing Site Audits here: Site Audits Made Simple: Consult Your Way to Lucrative Web Copywriting Projects.
6. Case Studies ($1,250-$2,000)
Case studies are short "before-and-after" stories that describe how a company or organization solved a particular challenge with a product or service — and what the results of solving that challenge were.
Generally around 800-1,200 words, case studies are normally about two pages in length. They follow a formula, making them an easy project to learn and write.
Clients need case studies year-round, so they can be a steady stream of work. AWAI has paid a case study writer to write over 50 of them! (You can see them here.)
With the exploding growth of content marketing among B2B companies, the demand for these proof pieces has never been higher.
Learn more about writing Case Studies here.
Make It Easy to Say "Yes"
If you make it easy for a prospective client to say "Yes," then you're well on the way to building a successful copywriting career.
Get your foot in the door with these six easy-to-learn projects:
Emails
E-newsletters
FAQs
Blog Posts
Site Audits
Case Studies
They're the first steps on the path to your dream writer's life.
Start making money faster, build a portfolio of samples with these projects … and take the stress out of marketing your services. Then once you're in, you can offer more writing services.
Make it easy to say "Yes" and start building your writing business.
And whatever your next step is on your journey to being a well-paid writer, we've got the training, business-building, and client-getting resources you need.
If you have any questions about getting your first client, ask us in the Comments.

How to Write Blogs for Yourself and Clients: A Step-by-Step Guide to Blogging Success
Every writer should know how to write blogs. You'll become a better writer faster. And you can make great money writing blogs for yourself or for clients. Learn More »

Published: June 1, 2021