Summer Camp for Writers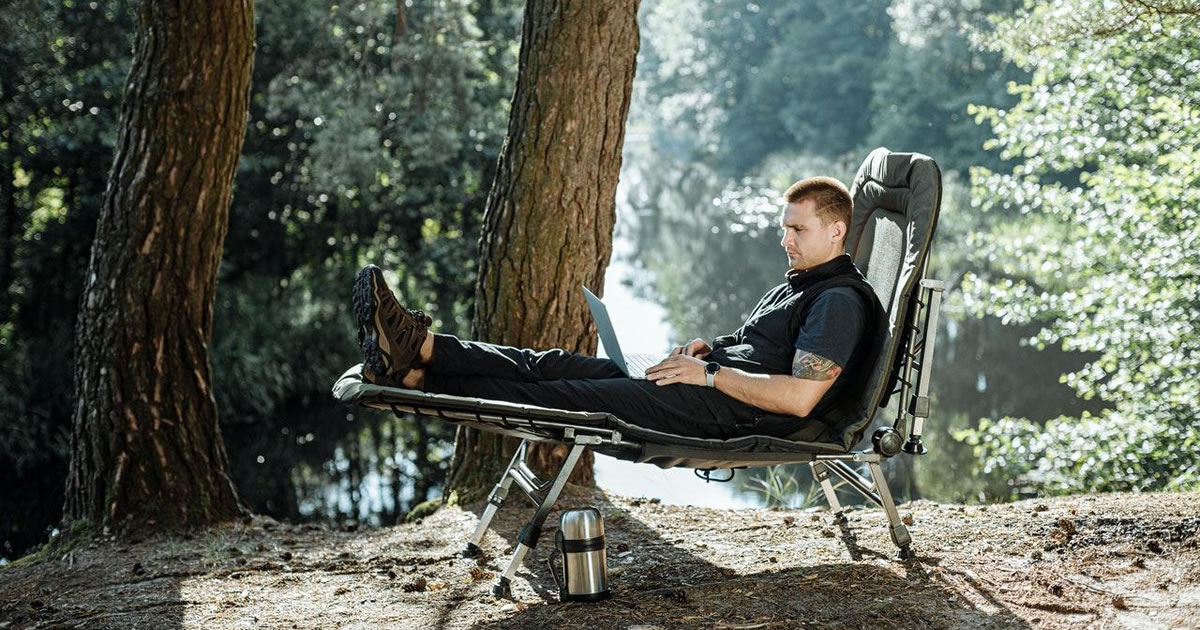 Did you go to summer camp as a kid? Remember — or imagine — swimming in the lake, hiking, playing games, making crafts, going on scavenger hunts, singing around the campfire and making s'mores, and any number of other fun activities …
Summer camp was a break from "normal." It was a chance to try new things in a new environment.
It was a chance to learn, to grow, to have an experience that would have a lasting impact on your life.
Now, I invite you to imagine a summer camp for your writer's life …
What if you could create your own personal writer's "summer camp" experience over the next few months?
What if you gave yourself a chance to learn, to grow, to try new things?
What kind of lasting impact could your summer camp have on your writing career?
Pick Your Summer Adventures Wisely
There are lots of exciting activities at summer camp, and while you'd love to try them all, that's not always possible. So how do you pick?
As a kid, you probably picked what sounded fun … or what your friends were doing.
As a writer, you can take this time to think about your overall goals and any obstacles that are currently in your way. You can use summer camp to move past any roadblocks and set yourself up for success when you "come home" after camp.
So, before you look at all the available activities and pick the ones you want to experience, take a moment to reflect …
… Think about your writer's life as it is right now …
… Then think about what you want your writer's life to look like by Labor Day.
What's going to get you from where you are now to where you want to be?
I have some suggestions …
Brand-New? Start Here First
If you're brand-new to the world of paid writing, take some time first to learn the lay of the land. Check out the free Inside AWAI webinar with Rebecca Matter and Pam Foster to learn How to Make Good Money with Freelance Writing — in 9 Easy Steps. With a good blueprint, you'll be able to set up a strong foundation upon which to build your writer's life.
Map Out Where You're Going
If you're brand-new … or if you're stuck where you are … you need a roadmap to point you in the right direction, to help keep you on the right track to your definition of success. And there's a free Inside AWAI webinar with Rebecca for that, too. Creating Your Own Personal Roadmap to a Well-Paid Writing Career will help you pick the path that works best for you and your goals.
Get Settled In
One of the first things you do at summer camp is get your things set up in your cabin (sleeping bag on your bunk, duffel bag in its place, etc.). For your writer's summer camp, the "set up" activities are your LinkedIn profile and website.
If you don't currently have a LinkedIn profile, set one up now. If your existing LinkedIn profile is for a different job, update it to showcase that you're a writer. If your LinkedIn profile already tells the world you're a writer, give it a fresh, new update. Check out the Inside AWAI webinar to see How to Write a Professional LinkedIn Profile. Watch it to be sure you're using current best practices for the platform.
Setting up your writer's website — or updating your current one — is the other "getting settled in" task. And, yes, there's a free Inside AWAI webinar to guide you through that process, too. Check out How to Attract Freelance Writing Clients Via a Magnetic Website with Pam and Wealthy Web Writer Managing Editor Heather Robson.
Rebecca can also help you with this "settling in" task. Check out:
Daily Habits and a Winning Mindset
Summer camp can be a time to try out new habits, like daily exercise, for example. For your writer's summer camp, why not try out the habit of writing every single day? Use these Persuasive Writing Prompts to get you started.
And you probably know that having the right mindset can make all the difference. Watch Creating a Winning Mindset for Your Writing Career to conquer fear, gain clarity, and get you ready to take action.
Choose the Specific Activities YOU Need to Reach Your Summer Goals
Summer camp is all about activity. So just what are you going to DO at your writer's camp this summer to help you reach the goals you've set for yourself?
Do you need to set up business systems, processes, and templates for your business? Learn about these tools for your writing success in this Inside AWAI webinar:
You can also get all the resources you need in one handy kit:
What about a "proof portfolio" of samples? This can help:
Considering what niche may be right for you? These Inside AWAI webinars are for you:
Is your goal to start getting clients?
Want to get your first paycheck or make more money?
Ready to explore new opportunities?
While I've listed all these suggestions to get you started, there are a TON of other free resources provided by AWAI that you can use to make your summer fun and productive.
I hope you'll use the summer to invigorate your writer's life. Get yourself set up for success. And be sure to "write home" and tell us all about it in the comments.

The AWAI Method™ for Becoming a Skilled, In-Demand Copywriter
The AWAI Method™ combines the most up-to-date strategies, insights, and teaching methods with the tried-and-true copywriting fundamentals so you can take on ANY project — not just sales letters. Learn More »

Published: May 31, 2021