What Is UX Copywriting? A Beginner's Guide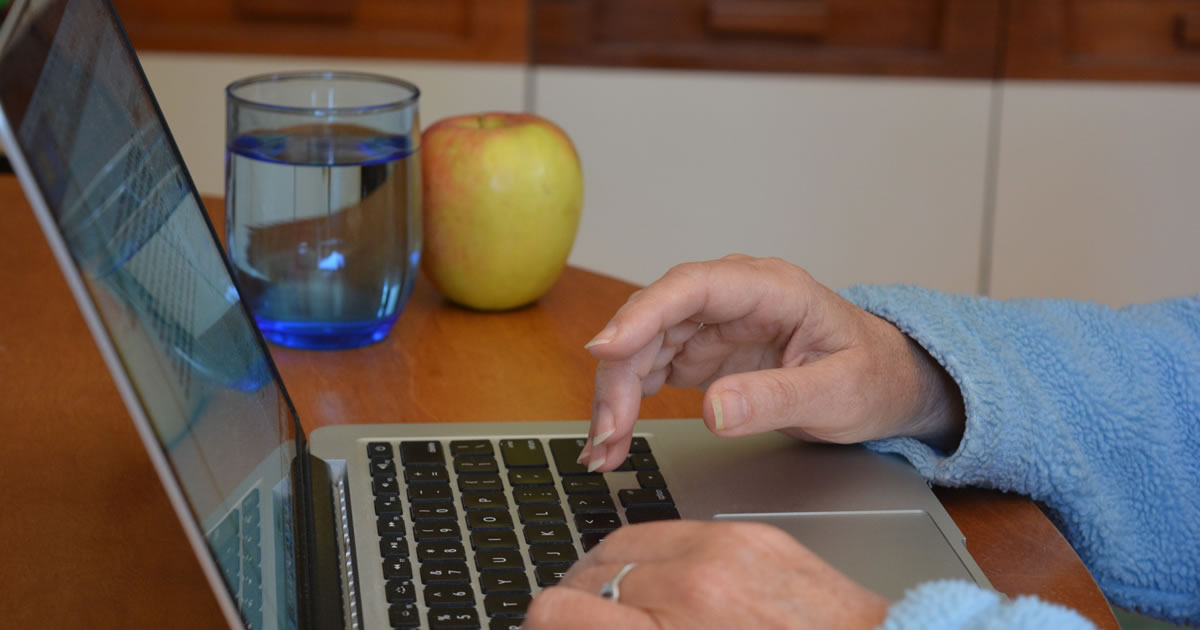 What is UX?
If you search for "What is UX?" in any browser, you'll find all kinds of fancy definitions with large words and complex phrases.
But UX (user experience) is quite simply this … the user comes first.
Okay, this sounds simple at first … and maybe you think it's obvious. But it's not.
UX looks at the entire customer journey, from beginning to end. Okay, great, sounds impressive. But what does this mean in practice?
To find out, we'll break down the term "UX copywriting" into two sections … "user experience" and "copywriting."
What Does "User Experience" Mean?
User experience describes how a user feels when they interact with a product or service.
Let's take a real-life example, completely away from the online world. Imagine you want to buy six apples from your local grocery store. Here's a breakdown of the interactions you might have:
You drive to the grocery store, then spend 10 minutes searching for a free parking spot in their parking lot.
Once you enter the store, the apples are right there in front of you.
You carefully select six apples because many of them are bruised.
You forgot to bring a shopping bag. But that's okay, the store provides free bags.
You go to the checkout and decide to use a self-serve checkout. But it won't read your credit card, so you call for assistance. The attendant is helpful and cheerful.
You walk out to your car and realize you don't remember where you parked.
After wandering for five minutes, you finally find the car then drive home.
Every one of those experiences is a "touchpoint," a point where you interacted with the product and/or the supplier.
At every touchpoint, you experienced a range of emotions.
Take another look at those touchpoints and consider the emotions you might feel, based on either a good or bad experience.
We humans build a mental inventory of good and bad experiences as we progress through the touchpoints. If the good outweighs the bad, we'll likely become repeat customers.
If not, we're gone forever.
Did you notice something else about our excursion to the grocery store? Only a few touchpoints involved the product itself (the apples). Most interactions were with the grocery store and surrounds.
But every one of those touchpoints built a bigger picture of our user experience.
In fact, the apples are incidental to the user experience. Our user experience wasn't with the apples.
It was with the grocery store.
This is a critical point to understand.
Our mental inventory of good and bad experiences is now securely filed away under the section "Experiences at the grocery store" … not "Apples."
Now, let's translate this to the online world.
The Online User Experience
Imagine instead of driving to the store to buy six apples, you wanted to buy them online. Here's a breakdown of the interactions you might have:
You attempt to log in (you already have an account), but you get the message "Something went wrong, try again."
You try again, but it locks you out.
You click on "reset password" but nothing happens.
So, you log in as a guest instead.
You try to purchase six apples, but the minimum order quantity is 12. You decide to go ahead and order them.
You go to the online shopping cart then realize you need to enter all your contact details again because you're signed in as a guest.
When you enter your email address, you get an error, "email address already exists." So you use your business email address instead.
You finally manage to order those six (now 12) apples.
They arrive the next day as promised. But most of them are badly bruised.
You attempt to contact the business to arrange a refund, but can't find anywhere to do this. So, you send an email to their "Contact Us" email address.
Five days later, they still haven't replied. In the meantime, they've swamped your business email account with promotions and sales emails.
Okay, so that was a really bad user experience! But unfortunately, it's not uncommon.
Go back and do a quick mental inventory on this experience. Would you ever shop that website again? I highly doubt it.
So how can this business improve the user experience on their website?
This is where the UX copywriter leaps into action!
The Role of the UX Copywriter
A UX copywriter's job is to make every online touchpoint a positive and intuitive experience for the user.
What does this mean? Well, in the online example above, they will follow the journey a user takes and remove any obstacles.
They still use their persuasive writing skills. But they don't just step in midway along the user journey and add content as most of us copywriters do. They look at the big picture.
Their job is to make every interaction intuitive for the user … whether it's clear button text, simple instructions when you encounter a sign-in error, a clear ordering process, or conversational copy.
They look at where the user has come from and where they're going next. They want every touchpoint to be smooth, simple, clear, and straightforward for the user.
And every step of the way they're thinking, "The user comes first."
A UX copywriter's content fits seamlessly into the buyer journey. If a user clicks on a button to download a free report, then that's what happens … they don't get re-directed to another landing page or encounter a "404 — Page not found" error.
And if the users do encounter a "404 — Page not found" error at some point, then that page gives the user clear instructions on what to do next.
Optimizing a site for UX is a bit like rolling along a smooth freeway from Point A to Point B and arriving at your destination on time, versus taking a backroad and encountering endless roadwork, potholes, and dead ends.
Next time you need to drive from Point A to Point B, you won't think twice about taking the freeway again. But you'll never drive that backroad again.
And this is why UX and UX copywriting are so important to any business. If you make the user journey painless, the user is far more likely to become a repeat customer.
UX is about making that trip the smoothest, most hassle-free experience it can possibly be.
Final Thoughts
To summarize:
User experience (UX) describes how a user feels when they interact with a product or service.
A UX copywriter makes every online touchpoint a positive and intuitive experience for the user.
The user always comes first for a UX copywriter. Everything they do is aimed at making the user experience the best it can possibly be.
We've only touched on the edges of the opportunity for UX copywriters here. A company which embraces UX needs everything to blend in seamlessly … from how they handle telephone enquires all the way through to how they follow up lapsed customers.
For a UX copywriter, this could mean being involved in customer service scripts, social media content, content scheduling, and writing articles, blog posts, landing pages, order devices, FAQs, and so on.
Or you could become a UX Copywriting consultant and work closely with the business conducting UX audits or even managing certain aspects of their UX.
All around the world, smart marketers are embracing UX — and now is the perfect time to get established as a UX copywriter.
Do you have a question about UX copywriting? Share with us below so we can get you the answers.

The AWAI Method™ for Becoming a Skilled, In-Demand Copywriter
The AWAI Method™ combines the most up-to-date strategies, insights, and teaching methods with the tried-and-true copywriting fundamentals so you can take on ANY project — not just sales letters. Learn More »

Published: July 19, 2021