Why User Experience (UX) Copywriting Is a Competitive Edge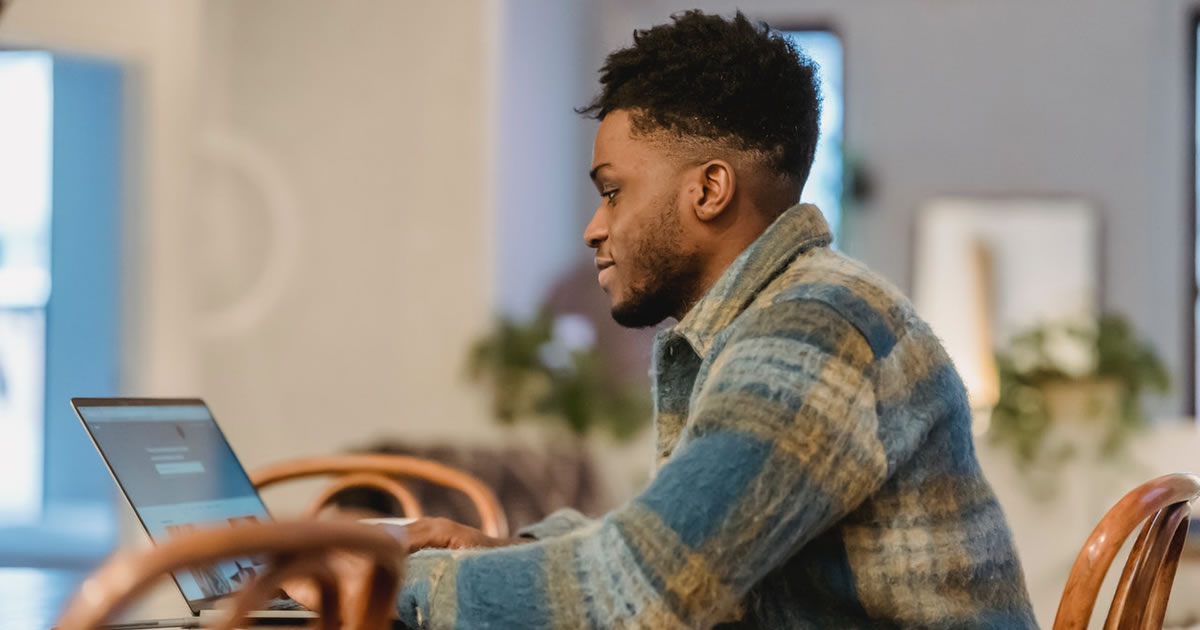 "You never get a second chance to make a first impression."
—Will Rogers
Research shows you have 27 seconds to make an impression when you first meet someone. Online, that number slips to about three seconds.
That's right, three seconds before your hard-earned visitor hits the "back" button and skips off for greener pastures.
Argh!
Maybe the web page was taking too long to load. Maybe they got there and didn't understand what it was about, and so, confused, they left. Perhaps the design was off-putting. Maybe, maybe, maybe.
There are dozens of reasons why people "bounce" from a website right away.
Part of your role as a UX copywriter is asking "why?"
What Is a UX Copywriter?
When that visitor clicks the link to visit your website, they're asking themselves questions.
Questions like, "What is this site? Do I like the way it looks? Do they have what I need? Do I like the things they sell?" And on and on. The better the UX design and copy, the more likely three seconds will turn into five … or 10 … and maybe a new customer.
In fact, UX is so powerful that for one well-known company, all it took was changing ONE WORD to result in a $15 million increase the first month.
That company was Amazon, and they'd used the word "register" instead of "continue" when guiding their visitors through their site. Before the word change, they couldn't understand why so many prospects abandoned their shopping cart without completing their purchases.
But if you think about it, "register" feels like there's work to do, rather than the simplistic "continue." Do you agree?
That's the difference in considering the user experience (UX). Simple changes can make an enormous impact.
In the same vein, I recently suggested to a client they use the word "join" rather than "subscribe" for their new online community. I said "subscribe" sounds like you're getting a newsletter, while "join" sounds as though you're joining a community.
A UX copywriter's job includes writing persuasive copy and understanding the customer, of course. Yet, it also requires thinking through how the visitor will use the web page to achieve the next step in the desired result. In the case of Amazon, that next step was to "continue" to the checkout page.
UX copywriters keep it simple. Their role is to guide people — not only to the next sentence — but also to the next step.
UX copywriting is all about clarity and specifics. For example, a UX copywriter thinks about how they'd move through the page as a visitor. Are the terms consistent, or do they switch from "continue" to "register?"
Are your sentences concise? If your visitor were coming to your website on their phone, would they be able to achieve their goal easily and quickly?
But I'm getting ahead of myself. Let's look at how one UX professional describes UX.
7 Elements of UX
Peter Morville is a designer and information architect who's worked at Google and other top companies. He's been thinking and talking about the User Experience since the '90s. He's also coined a term called the "user experience honeycomb" to reference the components of UX.
Here's what he includes in his honeycomb:
Useful
Useable
Valuable
Desirable
Findable
Accessible
Credible
Each of these things affects the user experience (UX), so they all must work together. As a UX copywriter, you're not responsible for all of it, but it's helpful to understand the bigger picture.
Each element is an opportunity to enhance or detract from the user experience. You can think back to the last time you had a disappointing user experience online. Maybe you picked out a gift online only to find out the shipping costs were almost as much as the gift!
I think you'll agree; that's a poor user experience.
With that in mind, look at those seven components of UX again. Which of them can you map to the questions running through your visitor's mind when they land on your site? Is it useful? Is it valuable? And so on.
A good UX experience also extends to your phone. Now that more than half of all web traffic is from a mobile device, businesses need to provide a great mobile experience too.
In fact, UX is so crucial to the bottom line, Forrester research reports a better UX design can increase conversion rates up to 400%!
Hopefully, you can see how vital a good user experience is to a business. No business wants to lose money because of poor UX! Just imagine how much money companies spend with SEO, PPC (Pay-Per-Click), and Content Marketing to bring visitors to their site. Then, they miss the boat from a UX perspective.
Ouch!
Are you wondering what UX copywriters write? Businesses hire UX copywriters to write landing pages, homepages, emails, product descriptions, order devices, and much more. All through the perspective of the visitor.
Having these skills sets you apart. Every business with a website is a potential client, meaning the demand for UX writers is high — and growing.
Imagine how you could help your clients enhance their first impression and turn it into dollars! As a UX copywriter, you'll set yourself up to earn big paydays, too.
Do you have questions about becoming a UX copywriter? Let us know in the comments.

The AWAI Method™ for Becoming a Skilled, In-Demand Copywriter
The AWAI Method™ combines the most up-to-date strategies, insights, and teaching methods with the tried-and-true copywriting fundamentals so you can take on ANY project — not just sales letters. Learn More »

Published: July 20, 2021